Zadan Sûzha Ríj is a river which flows through the forest of Anbalukkhôr, in the Far Harad.
The forest of Anbalukkhôr, is an area where live the Mahud tribes and the Mumakils hordes.
For this map I want to make something like a big jungle, thing which will be possible thanks to the help of "Tiamat EA" which allow me to use some of is textures and model like vegetations elements. As I said the forest of Anbalukkhôr is home to the Mumakils, I imagine so a forest with big trees able to hide the greatest beasts of the Middle Earth.
---
It will be a map for 4 players, it will own 4 outpost and 17 settlements and will be crossed by two rivers which will intersect in the middle of the map (look the picture below to better understand).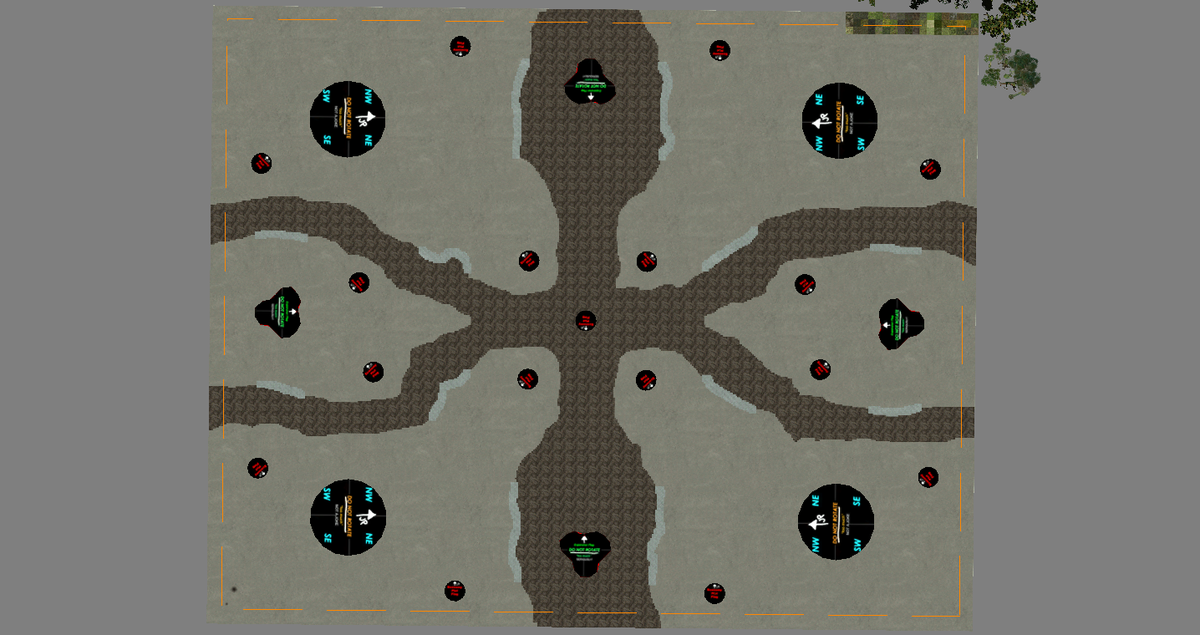 Brown = River/Mud
Grey = Basic Ground
Dark Grey = Slope
---
Concerning the vegetation representation, I want something like a mix between a jungle and a tropical forest, something which cut with the desertic image bring by the other places of Harad.
The river will be decorated with elements such as tropical plants such as water lilies, bamboo, or even mud.
To give the impression of a really wet place, I also added some small ponds.
To avoid to have to make new rocks models and, to reduce the objects number present on the map I decided to make my own rocks thank to the worldbuilder mountains editor mountain.
I also used the same way to add some rock on the water.
---
---
Progression of the work on the ground texture and the map objects: I added more vegetation texture on the ground and less dirt. There is also more trees now.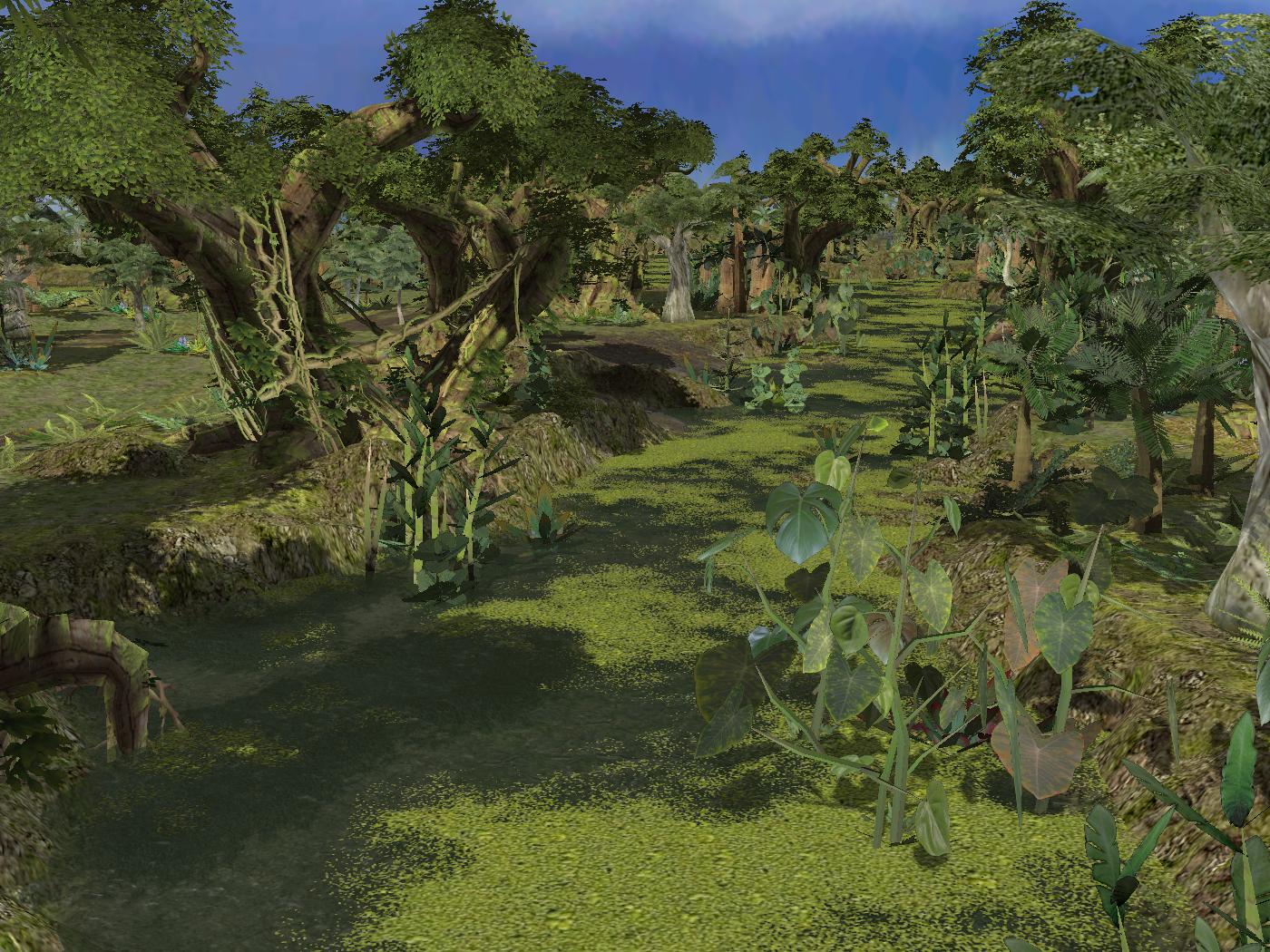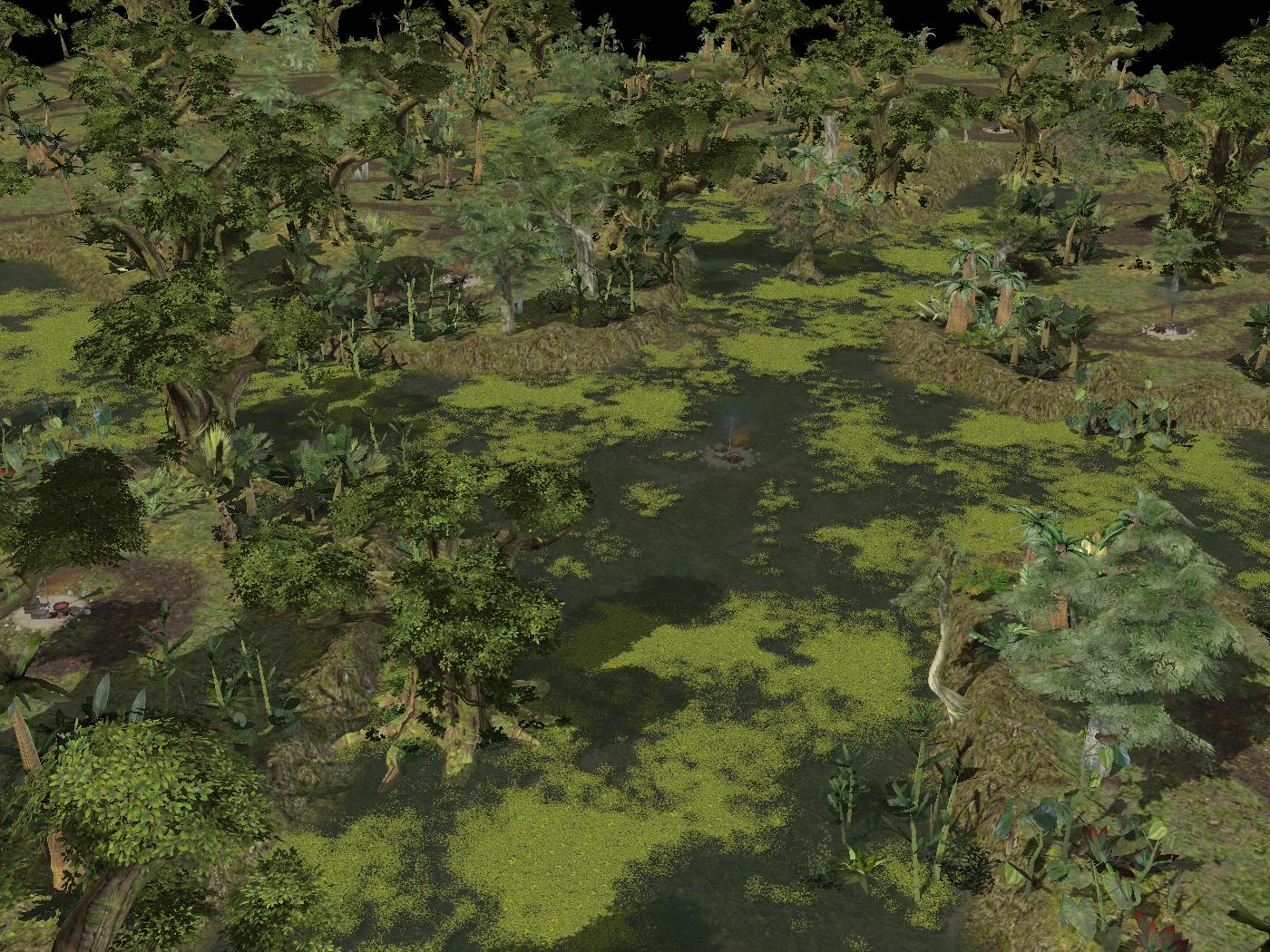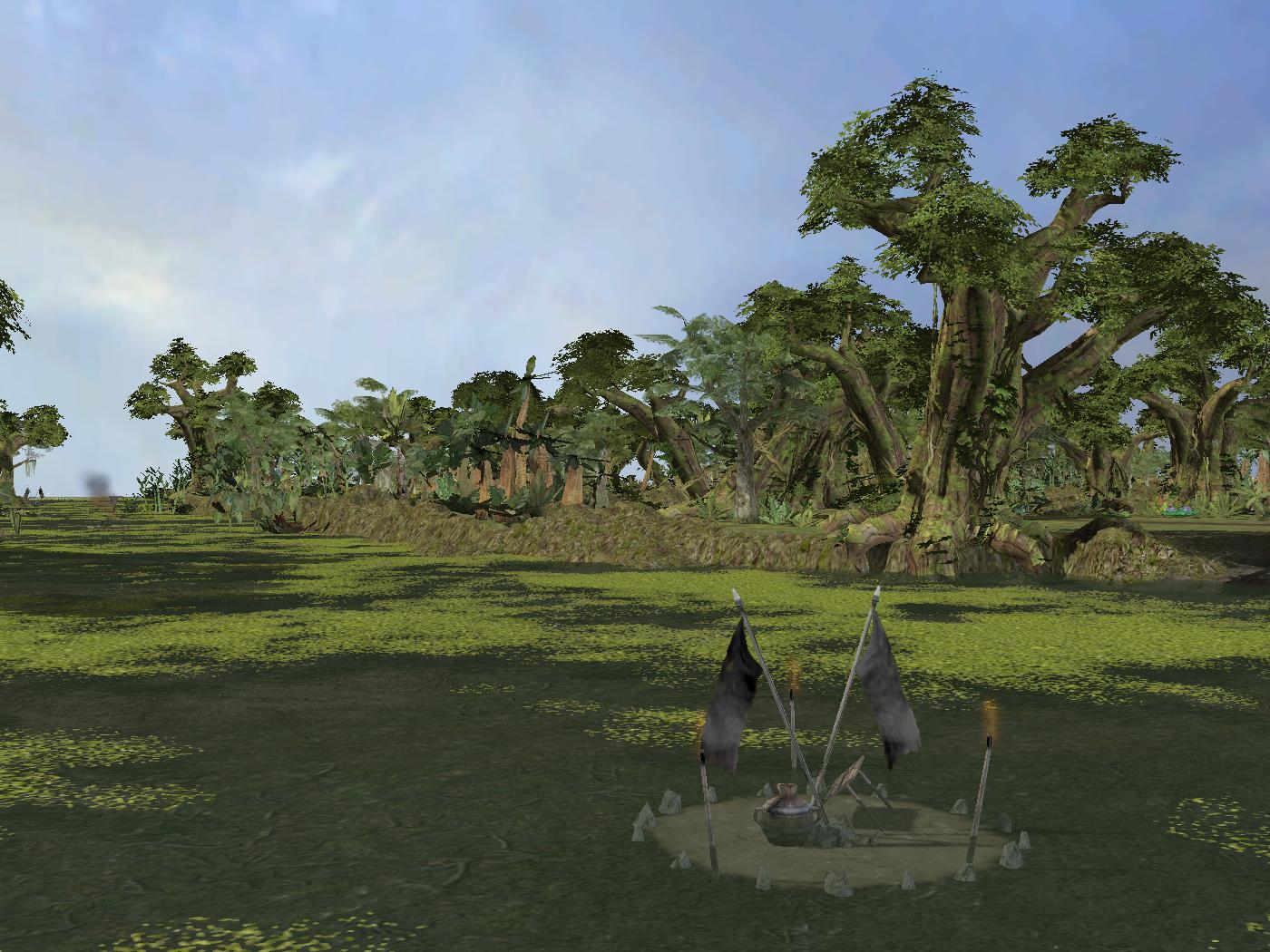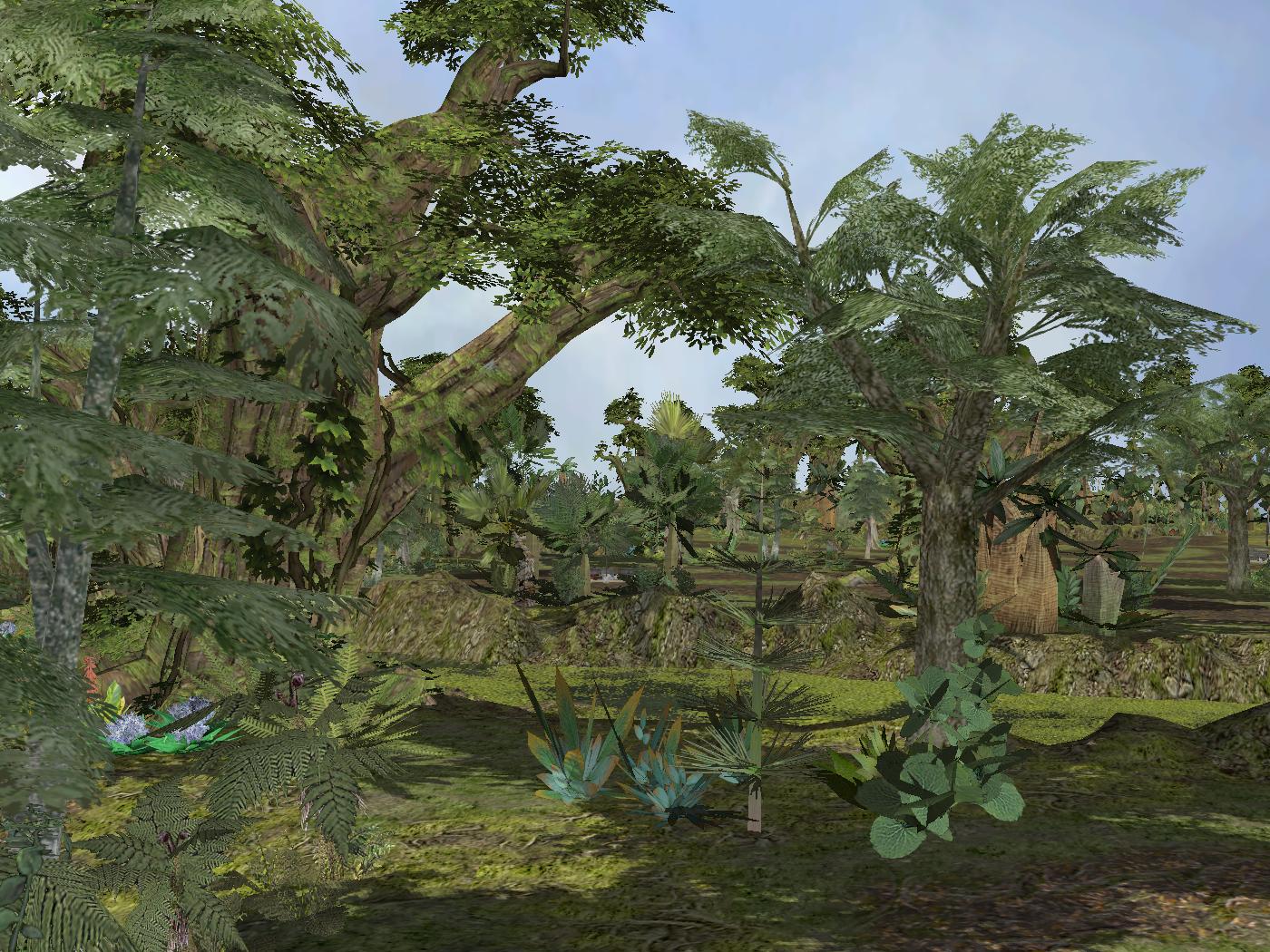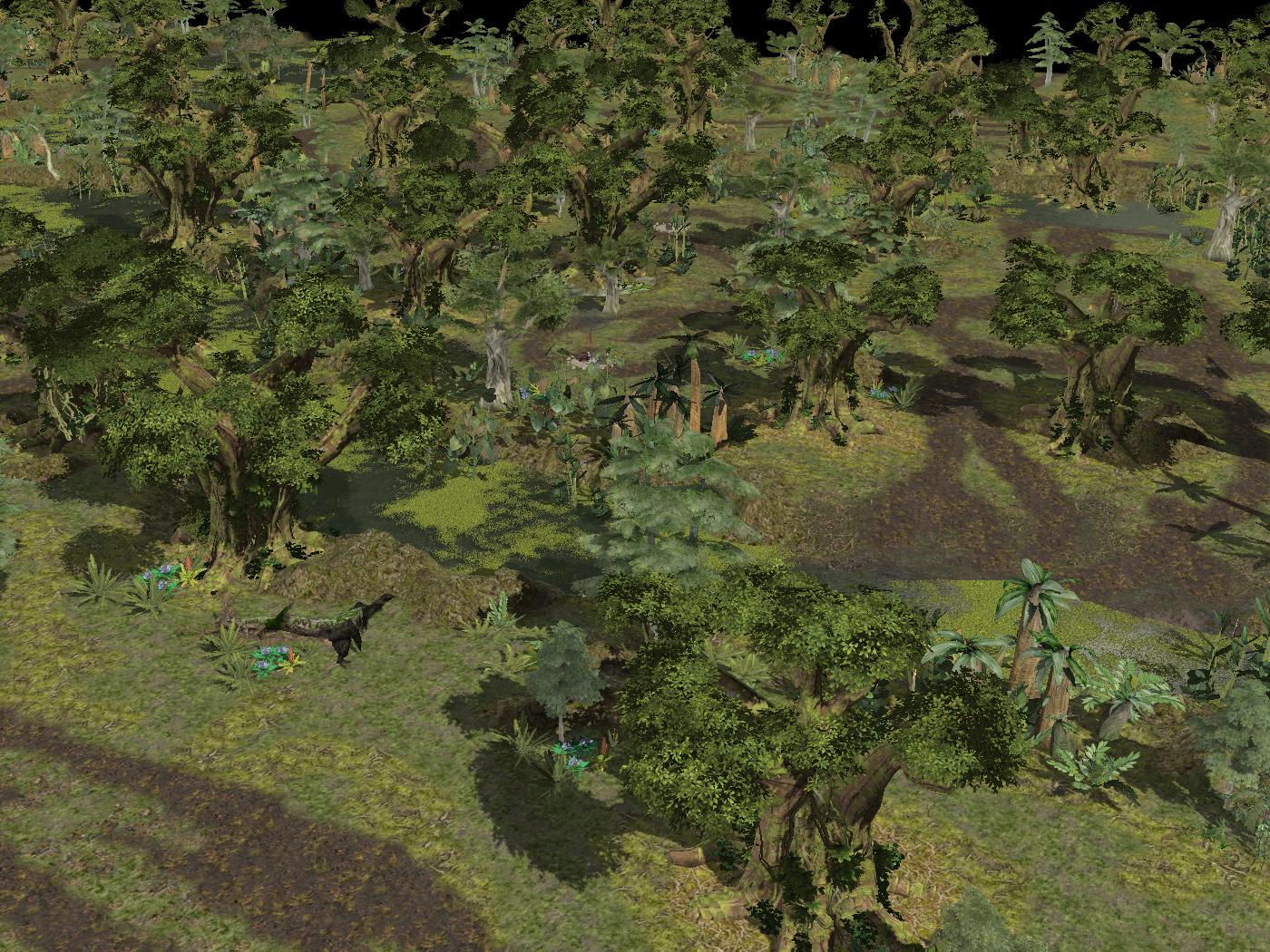 I also worked on the Mahud's buildings like you can see in the two following video (note that I ever show you the left one, the new one is on the right video).
More to come...