Version 7 of this Half-Life 2 mod has been released. Mainly building updates this time around. The welding has been improved with an easier click and rotate system. You can also place, colour, size and rotate sprites.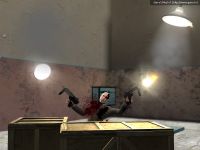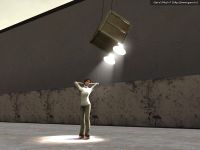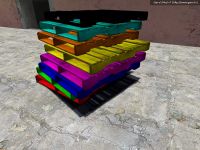 Added new Easy Weld mode
Added new Easy Ballsocket mode
Added slider constraint
Fixed garry_makeragdoll crash
Added flashlight lamps
Restored old flashlight
Added garry_sv_max_lamps to limit the number of lamps (in MP)
Added garry_sv_max_explosions to limit the number of TNT (in MP)
Added garry_sv_max_duplicates to limit the number of duplicated entities (in MP)
Added duplicator gun
Added Timed explosions (for cannons etc..)
Spawned objects now spawn flat on the ground (if player is facing ground)
changed physgun beam to GREEN!!!!
Completely fixed physgun spazzing problems
Fixed physgun rotation not rotating 360 degrees
Added static camera (Default Key 9 to view)
Added Prop camera (Default Key 0 to view)
Added colour mode changer to Multigun
Added rendermode changer to Multigun
Added renderfx changer to Multigun
Added magnetize mode to Multigun
Made magnets not only stick to metal objects
Disabled collisions and gravity on numpad thrusters
Added textbox to define numpad thruster power multiplier.
noclip is no longer considered a cheat
You can now only setmodel to human models if cheats are disabled
Added autocomplete for setmodel
You can now define two entities to not collide with each other
You can download the latest version over at the Official Garry's Mod website.