Rawr, this be our first newspost here on ModDB, we don't have much content to show but I'd like to say we're still in heavy development and progressing quite smoothly.
Do read on for what we've been up to lately!
On the front of coding I have recently had some trouble with coding some basic stuff but I'm getting the hang of it now and recently broke through most(but not all) of my problems.
As for mapping not much happening as far as I know but I think Altaire deserves a bit of nearly completing his map fo_outpost in just a few days, though it's probably still gonna need quite a bit of tweaking later on after more testing.
Nauz has been delivering excellent work as usual and you can credit the awesome holy hand grenade model and animations to him and I'll assure you that Nauz and me together will be making sure holy hand grenade will be one of the most awesome grenades you ever used in a game!
Also here's a Work in Progress screenshot for the Melon grenade, which will basicly be like a On touch detonate frag grenade, it will be weaker then regular grenades but exlodes on contact making it usefull in direct encounters but can't be used for bouncing around corners.
Here's the screenshot: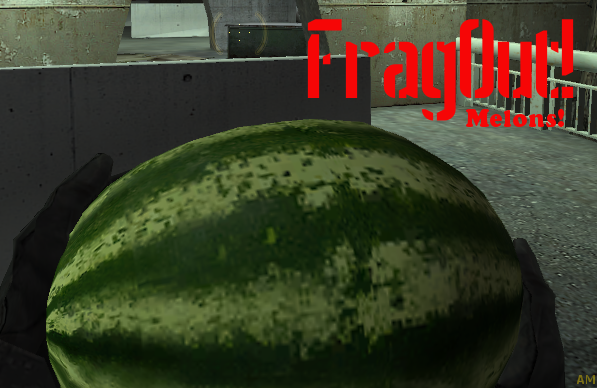 Do keep watching this page as we'll try to keep it updated with new screenshots and demonstration video's whenever we have something worthy to show :)