This week i've been making more chapter skin packs as they have proven to be quite popular with marine fans and collectors.

ex_salamanders_skins.zip (7,234KB)


ex_imperialfist_skins.zip (12,779KB)
Installation
Install EX beta 7.50 (if not already installed)
Extract the zip file to your steam/steamapps/sourcemods folder (this should overwrite lots of files and folder inside the ex folder).
To revert to playing with Ultramarines simply install the Ultramarine skin pack .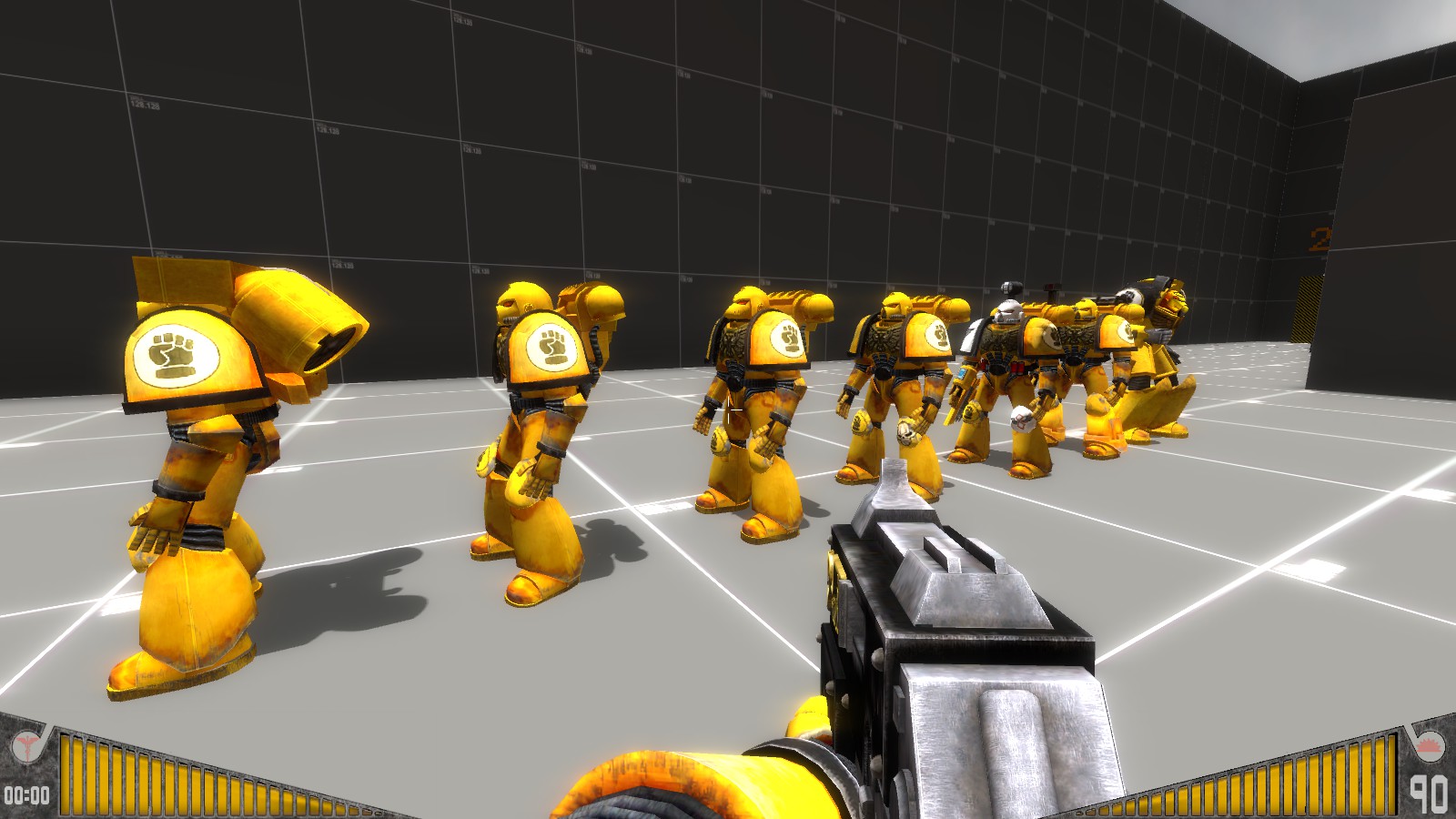 I'll get back to work on trying to improve the EX, there are still a few more things to do. I've been running weekly public alpha tests of new and improved versions of EX. I've started producing a new alpha installer every couple of weeks to allow more players to join in balancing new versions, so mod watch this space for new alpha versions.