Today we have more quarterly news and more interesting features to show our fans what sort of content they can expect to see in our eventual release of the XWW2 mod for BF2. Again like our last news posting we had many things for you to see and with this news post it will be no different. We continue to crank out content and polish our maps making them the best we can make them where eventually you our fans can enjoy them. Below are various screens over time showing as always development of our modification. You may notice many grayscale model renders shown. If you would like an opportunity to help give these models a coat of paint and help bring them to their glory ingame, please send us a private message here or at the XWW2 forums. The dev team also welcomes any questions you may have as to additional content you think we should consider based on what you've seen thus far. Suggestions are always welcome!
So again I am very pleased to announce an addition to our ever expanding team a former US Marine with his tour of duty over in Iraq and coming to us from the professional gaming world as well, the XWW2 team formally welcomes ..... DerekB25 to the XWW2 Mod teams 3D modeling group!
Derek brings to us his many talents and creativity in the modeling department to give us his works of modeling expertise.. Have a look at his first modeling project from scratch for us some time ago.. I'm sure you'll agree.. the man has got talent! Aircraft are sometimes hard to model since they are complex with so many different systems on board.. we are pleased to have Derek on our team!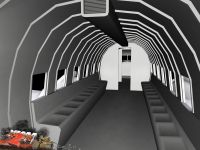 Douglas C-47 Skytrain
Model and unwrap by:
DerekB25
During World War II, the armed forces of many countries used the C-47 and modified DC-3s for the transport of troops, cargo and wounded. The C-47 was vital to the success of many Allied campaigns, in particular those at Guadalcanal and in the jungles of New Guinea and Burma where the C-47 (and its naval version, the R4D) alone made it possible for Allied troops to counter the mobility of the light-travelling Japanese army. Additionally, C-47s were used to airlift supplies to the embattled American forces during the Battle of Bastogne. But possibly its most influential role in military aviation was flying The Hump from India into China where the expertise gained would later be used for the Berlin Airlift in which the C-47 would also play its part.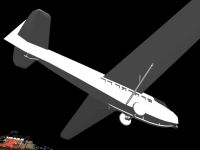 DFS- 230A
Model and unwrap by:
DemonDelta
The DFS-230 was a German transport glider operated by the Luftwaffe in WWII. The glider was intended for paratrooper assault operations and could carry 10 soldiers with equipment or a payload of about 1.200 kg. Gliders of this type were used in the landings at Fort Eban-Emael and Crete as well as in North Africa and in the rescue of Benito Mussolini.
The XWW2 team wishes to thank our off team contributor Kuba for all his hard work in creating all of our new soldiers thus far. These great pieces of work have added to XWW2 in every aspect from his modeling, unwrapping and texturing work for all of our new soldiers so far! A true friend to XWW2! Export and code work by mschoeldgen.
Great work by these two guys!
Some views from two of our maps.. El Alamein and Crete. Crete map by Truespirit.
More vehicles continue to roll your way - with the following renders for you to see, and textures being presented in upcoming news announcements! If you are skilled in unwrapped and texturing models and would like to help out, please contact us via private message or the XWW2 forums.
Canadian Military Pattern. CMP model by Caribcanuk.
The CMP was a Canadian army truck, used during WW2. These trucks were designed and manufactured in Canada and employed for all sorts of purposes. For transport of crew and material, tank-car for water en petrol, mobile workshop, tractor for canons, self propelled, radio-car with send/receiver.
During Worldwar II they were mass-produced, ca. 209.000, in the years 1941-'45 by Ford Motor Company of Canada Ltd and General Motors Products (Chevrolet). There were 3 basic models, the 8-cwt, 15-cwt en de 60-cwt or 3-tonner, which only differed in wheelbase. (CWT=hundredweight =112 pounds =ca. 50 kg, for instance 15-cwt = 750 kg = 3/4 ton)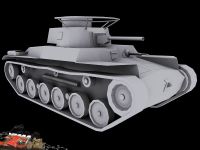 Japanese Type 97 "Chi-Ha"
Model by: Caribcanuk
The Type 97 Chi-Ha was a medium tank used by the Imperial Japanese Army during the Second Sino-Japanese War and the Second World War. It was the most widely produced Japanese medium tank of the period, but with thin armor, relatively small main armament and underpowered engine, it was less effective than most Allied tank designs.Its low silhouette, semicircular radio aerial on the turret roof, asymmetric turret, complicated body front, and seesaw-type suspension system combined to give the tank a unique appearance that distinguished it from other contemporary Japanese tanks. (source: Wikipedia)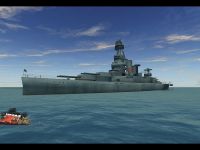 BB-35 USS Texas - complete work by mschoeldgen
Complete Dive sequence and firing a torpedo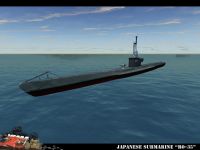 Japanese submarine
RO-35
- complete work by
mschoeldgen
.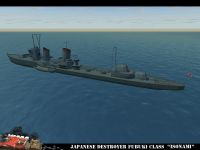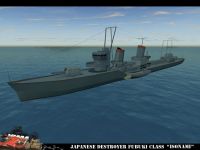 Japanese Fubuki-class destroyer "Isonami" - complete work by mschoeldgen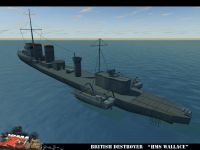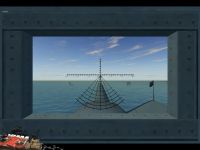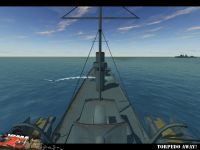 British Shakespeare-class destroyer "HMS Wallace" - complete work by mschoeldgen.
This update brought to you by the XWW2 mod team. Thanks for reading!