Team XWW2 welcomes you to another news update here at moddb.com - although this isn't your typical news posting. We realize we've been neglecting to post our progress here, so this is to help catch up! These shots have been taken from content shown on our homepage and forums over the past several months.
In addition, we are always looking for help, especially texture artists and coders. If you think you can help, please drop by our forums at www.xww2.com or send a Private Message here!
All items shown in this post were exported and coded by Mschoeldgen, DemonDelta and Caribcanuk.
We'll start off the news post with some shots of our Tomahawk IIB (with a cameo appearance by a BF109-E4)
Models and textures by: DemonDelta
Next up is our Japanese Ho-Ha armoured personnel carrier, modelled and textured by Caribcanuk.
We have some statics that would be right at home at any airstrip. You might not want to get too close in a firefight, though! All were modelled and textured by Demondelta.
Our animator, Chad509, continues his campaign to create new custom animations for our hand weapons!
Next we have a preview of some of the battlefields you'll experience from the middle east to the Pacific Ocean.
Kokoda Airfield, Papua New Guinea
Map by Jeremy
Operation Theseus, Egypt
Map by Truespirit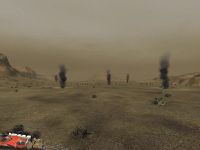 Derna, Libya
Map by Primergy and Mschoeldgen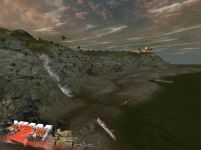 Kota Bharu, Malaya
Map by Truespirit
Thanks for reading, and please stay tuned for a news post containing never before seen content - coming soon to www.xww2.com and www.moddb.com!
(Here's a sneak peek of what you can expect to see ingame shortly)