Quote from computerandvideogames.com:
"Bethesda has reassured patient PC adventurers that it's still looking at a January release for the official Skyrim Creation Kit.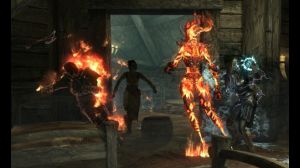 Despite the scarcity in recent updates on the mod tools, the developer said on its Twitter: "still looking to have it out this month", in keeping with the original January release plan.It's news for any PC-based Dovahkiin, as mountains of mods are expected after the release of the Creation Kit.Bethesda has also said the Skyrim 1.4 update, which is due to finally fix the crippling PS3 lag, is still scheduled for release this month.However, there's still no word on DLC for the game, which promises to be 'very meaty'."
I am very excited about going to be working on the mod Exotica for The Elder Scrolls V: SKYRIM!
Stay tuned!