As the warmap draws closer to completion, many passer-byes at Moddb have commented as to the exact nature of the Europe in Ruins warmap.
Well, long story short, it is a mix between CoH and your good ol' hex type "Panzer Generals" classic PC game.
What you do inside a CoH game has an impact on your effectiveness of the warmap, which can be considered a larger theater wargame.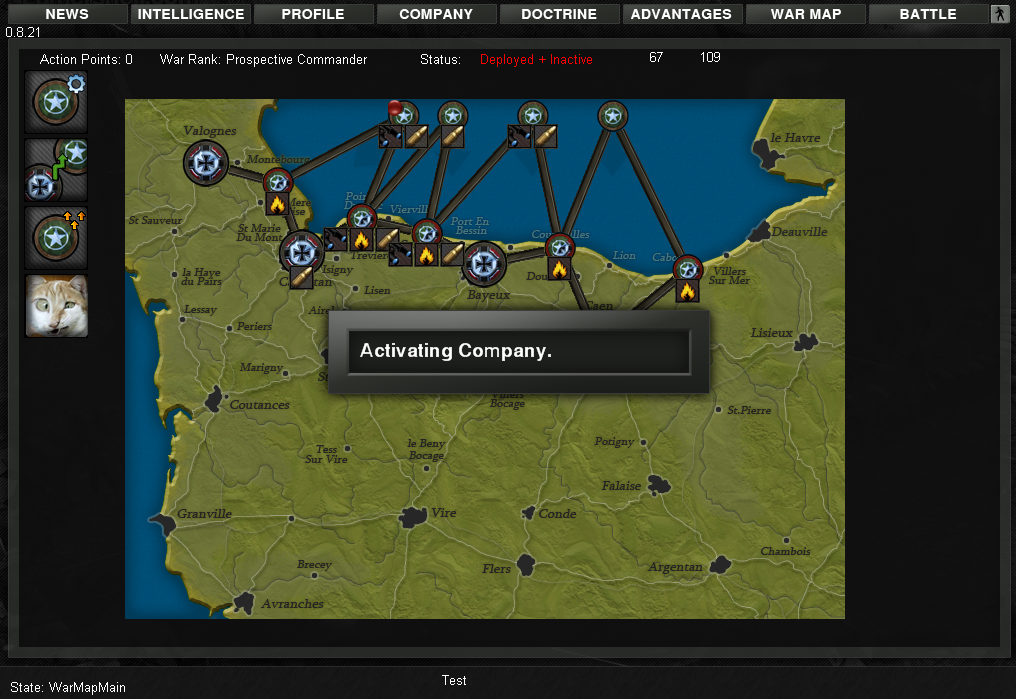 Each sector on the warmap has certain value and is fought over by the contesting armies. The contesting armies are under full control of all the players that play EIRR. To select one of these territories bring up a "Territorial warmap" such as this one below: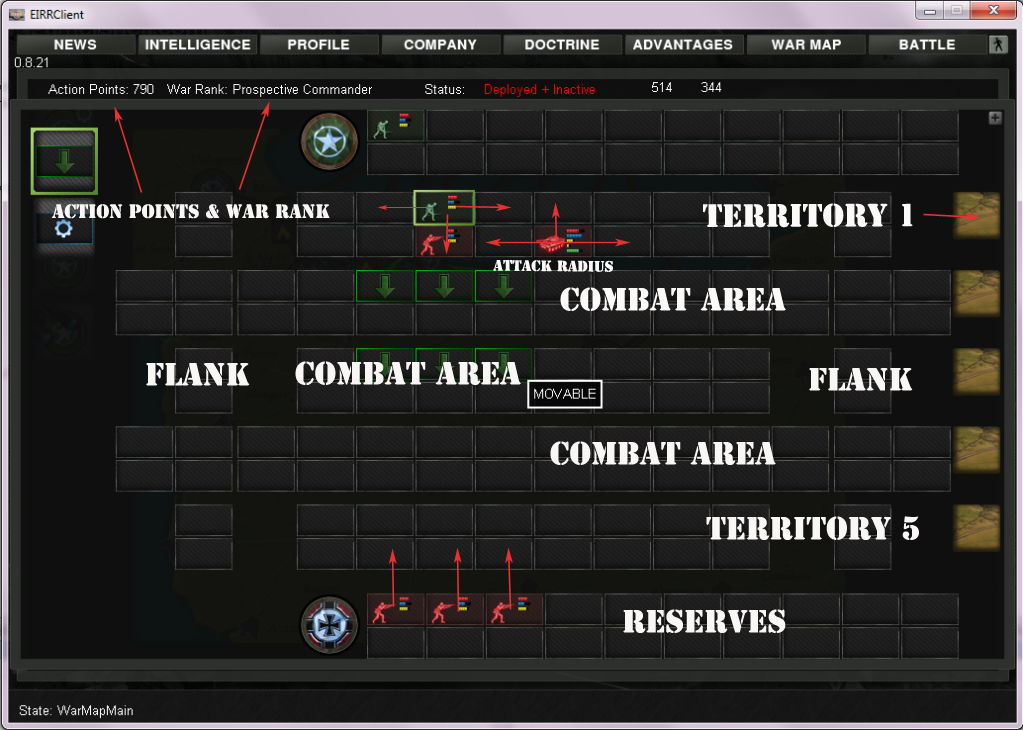 Each player from each side may purchase "Battalions" of troops to fight for them on this "Territorial Warmap." For example: In the picture above, there are currently an Axis Infantry battalion and an Axis Tank battalion contesting this territory along with one lonely Allied Infantry battalion. If the allies do not get help soon, then they shall lose this sector to the Axis.
The more experienced of a Warmap commander you become, the more options you shall have when conducting combat on these "Territorial Warmaps"


A player who is running a "Terror Doctrine" company will have access to buy "King Tigers" on the Territorial warmap for a KT battalion, which are very powerful and will destroy most other tank battalions. Conversely, an Allied player who is running an "Armor Doctrine" will have access to Calliope Battalions for fast, hard hitting artillery strikes and will be able to buy the Calliope on the warmap for their "special unit."

Special Warmap Units!

Players may buy any of these units with "Command Points" that they receive from playing games of Europe in Ruins. The more you win, the more points you gain, the more stuff you can do and the faster you will be able to take over and hold territories.
The first team that pushes the other to their "Last stand point" and out of Europe wins the war, allowing for the whole thing to start over for renewable, replayable content.
Over the next few months as we roll out the warmap, this system will be improved upon so we can maximize the amount of features you can do.
Warmap coming soon, stay tuned.
Until that time, Download the mod and play a couple games of EIRR, make a company and make friends with the community.
Until that time, we'll cya on the battlefield.