Textures
Due to real life circumstances this project will be a little bit slower progressing. But no worries I have to announce a massive update. A lot of things have changed. Basically I reworked most of the LCARS Textures und did a color correction, so that they appear common to the show. But please notice that LCARS color schemes changed during the show. I decided to choose the scheme with a dominating yellow and blue accent. In the question of the textures I have to say thet, well, there is not much left aboard the Voyager. I started to retexture the main characters face animations from real life photos…but…yes a real big job. I am not sure if I can complete this task.
Shaders
The second big thing is that I discovered the shader functionality. I am experimenting with it but now it is possible to change the textures material appearance. For example I was able to give the corridor wall textures a nice little shiny metallic look. Now this 2D texture looks very 3D and together with the new Open GL Renderer you can now see some nice new dynamic lightning on it (see the picture below). But I have not really a clue of shader editing (basically I copy and paste the codes, hoping it will work). So, if YOU have a clue of IDtech 3 shader editing and can assist…please let me know.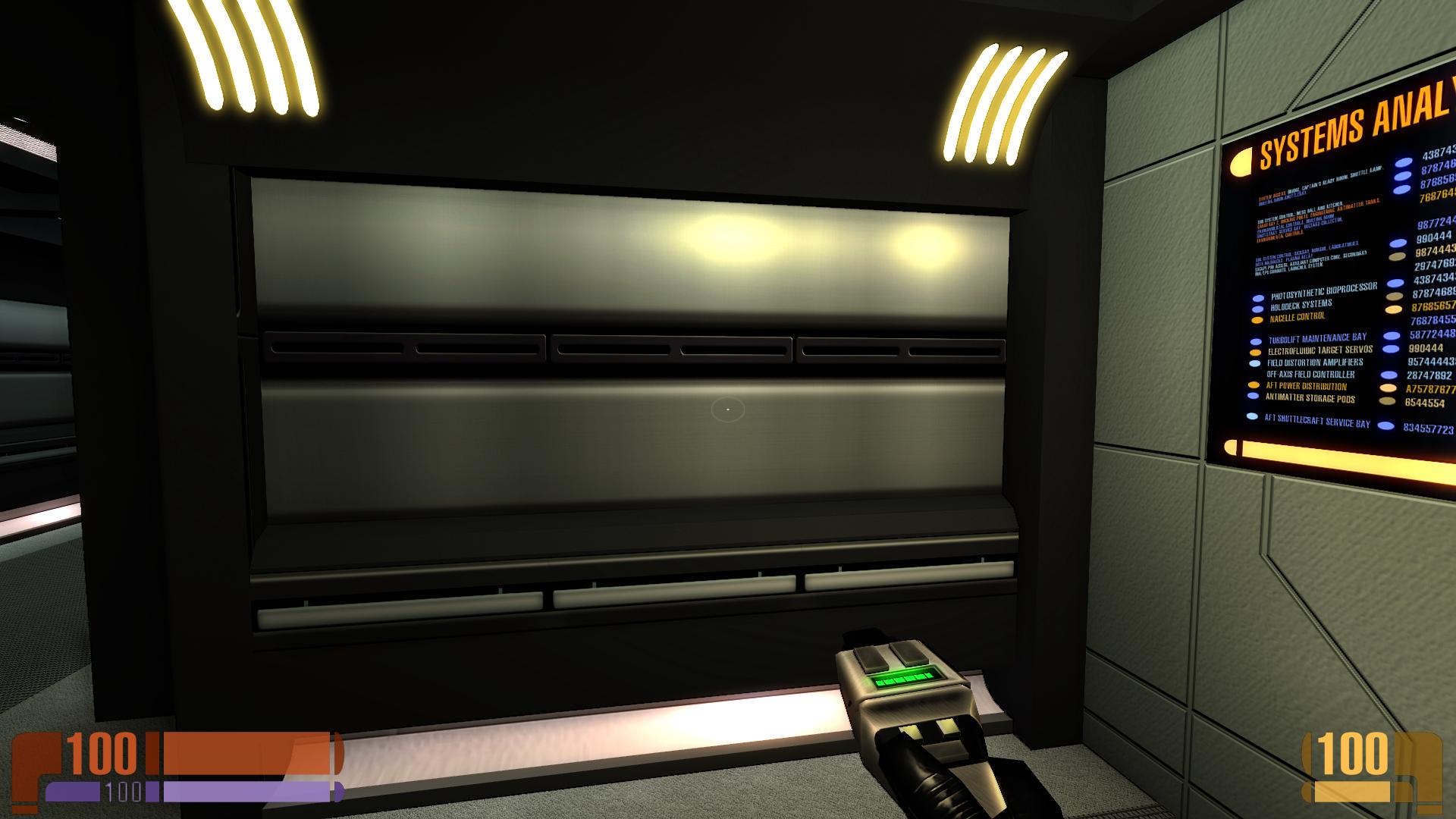 dynamic light reflection on metallic materials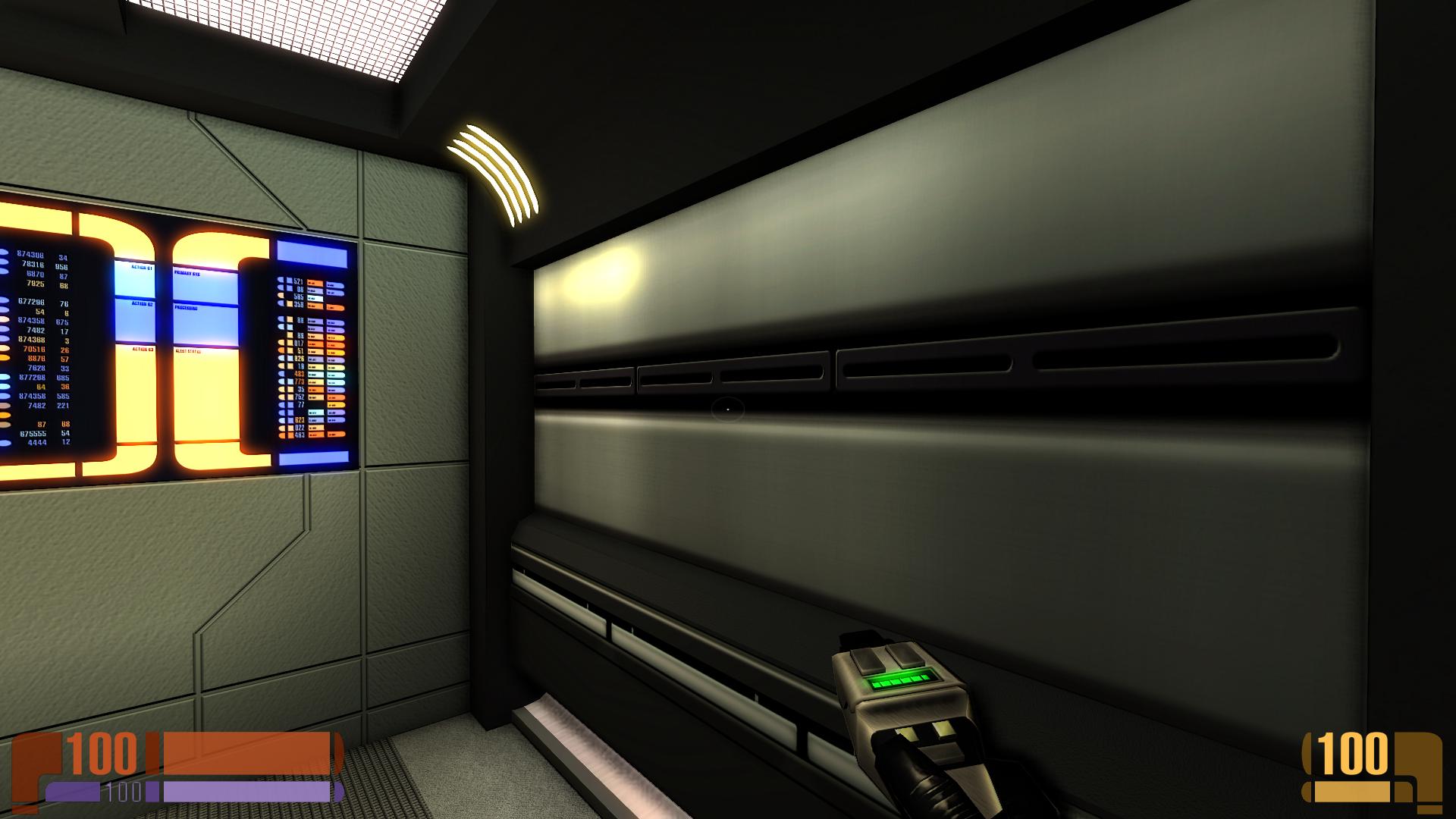 the grey middle texture is still absolutly 2D but looks very 3D now
Another upgrade Project
Last but not least I was contacted by some guys asking me to join their Elite Force Reloaded Project. I am not sure what and how they exactly want to create and there is not much to see on their site but I am looking forward to this. Of course I will assist wherever I can and of course my textures can be used. Trekkies should keep an eye on it: Moddb.com
As usual I have to apologize for my humble English and hope you will be patient furthermore.
---