Music has always been an absolutely essential part of any great Doom mapset, and Elementalism is no different. Early on in development we decided we wanted to utilize full-fidelity OGG format music, as it seemed more fitting for the style of maps, but we wanted to maintain that certain je ne sais quoi that classic Doom music has: atmospheric, but with a strong melody and driving beat. And on top of that, we needed music that fit the varied themes of our episodes. It seemed a tall order, and I was concerned we'd have to settle for something less. I needn't have worried.
I am incredibly proud to announce that a whole host of exceptionally talented musicians have offered to lend their extensive skills to write the project, and we're now aiming for an almost entirely original soundtrack. Of particular note I'd like to call out:
HexenMapper, whose 2018 Cacoward-noted soundtrack to REKKR was a highlight of the year, has been crafting us soaring orchestral symphonies that wouldn't sound out of place in a blockbuster movie.
Eris Falling's climatic boss-track for Eviternity closes off one of the best mapsets in years, and he's begun lending his talent in Elementalism to construct a brooding prog-metal accompaniament to Bridgeburner's epic Dark Episode closer.
And Primeval, composer of the acclaimed soundtrack to Ashes 2063, has begun by writing a crashing Industrial-metal instrumental for Remmirath's epic Fire map that's so good I legitimately have it on my regular Spotify playlist.
I can't wait to show you what these guys, and all our composers, come up with when the mapset releases!
Talking of maps, it can't be an update without some screenshots!
Since the last update, @Remmirath has finished off his sprawling and labyrinthine Fire map, F4. It's a beast of a way to close out the episode.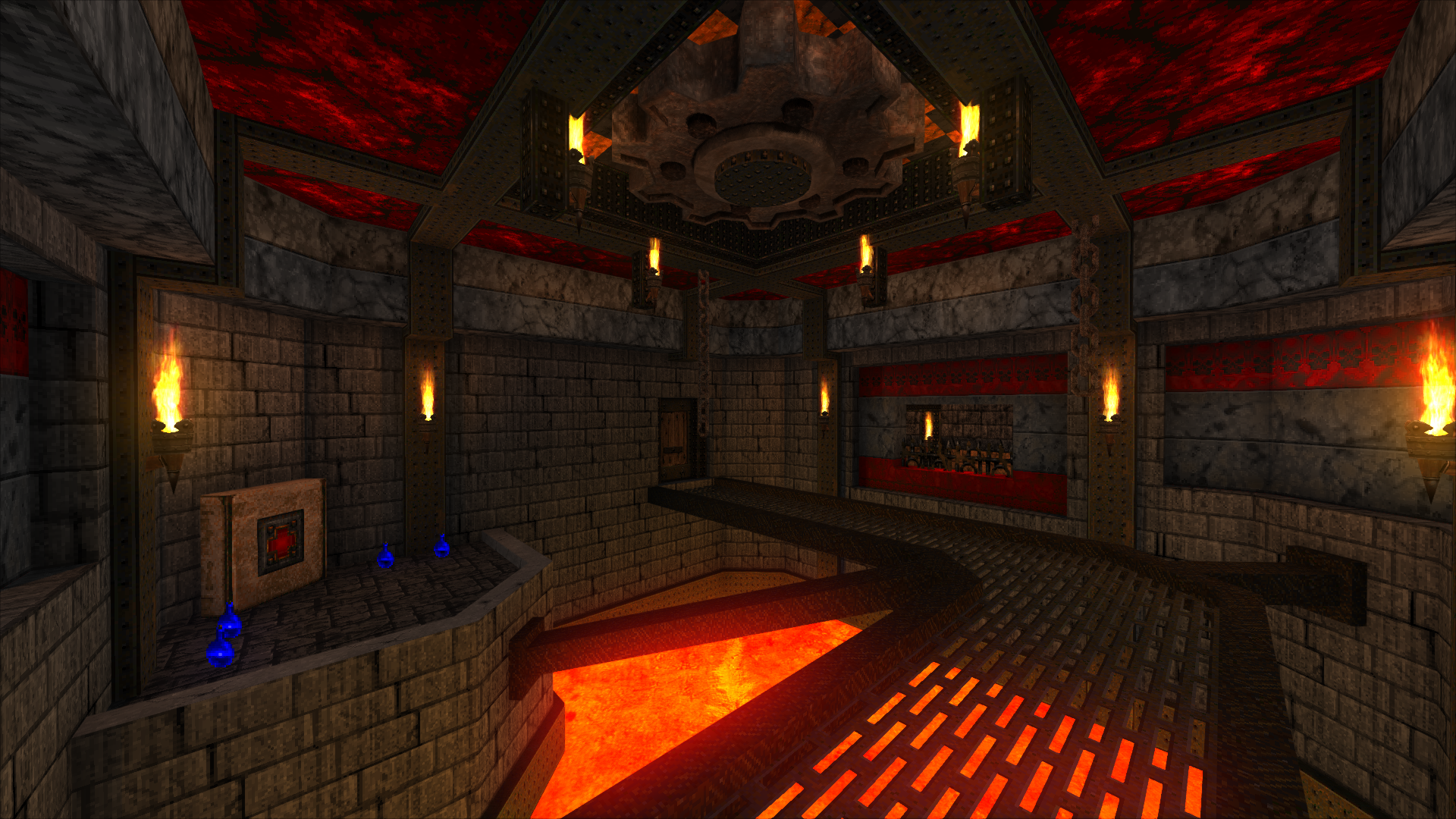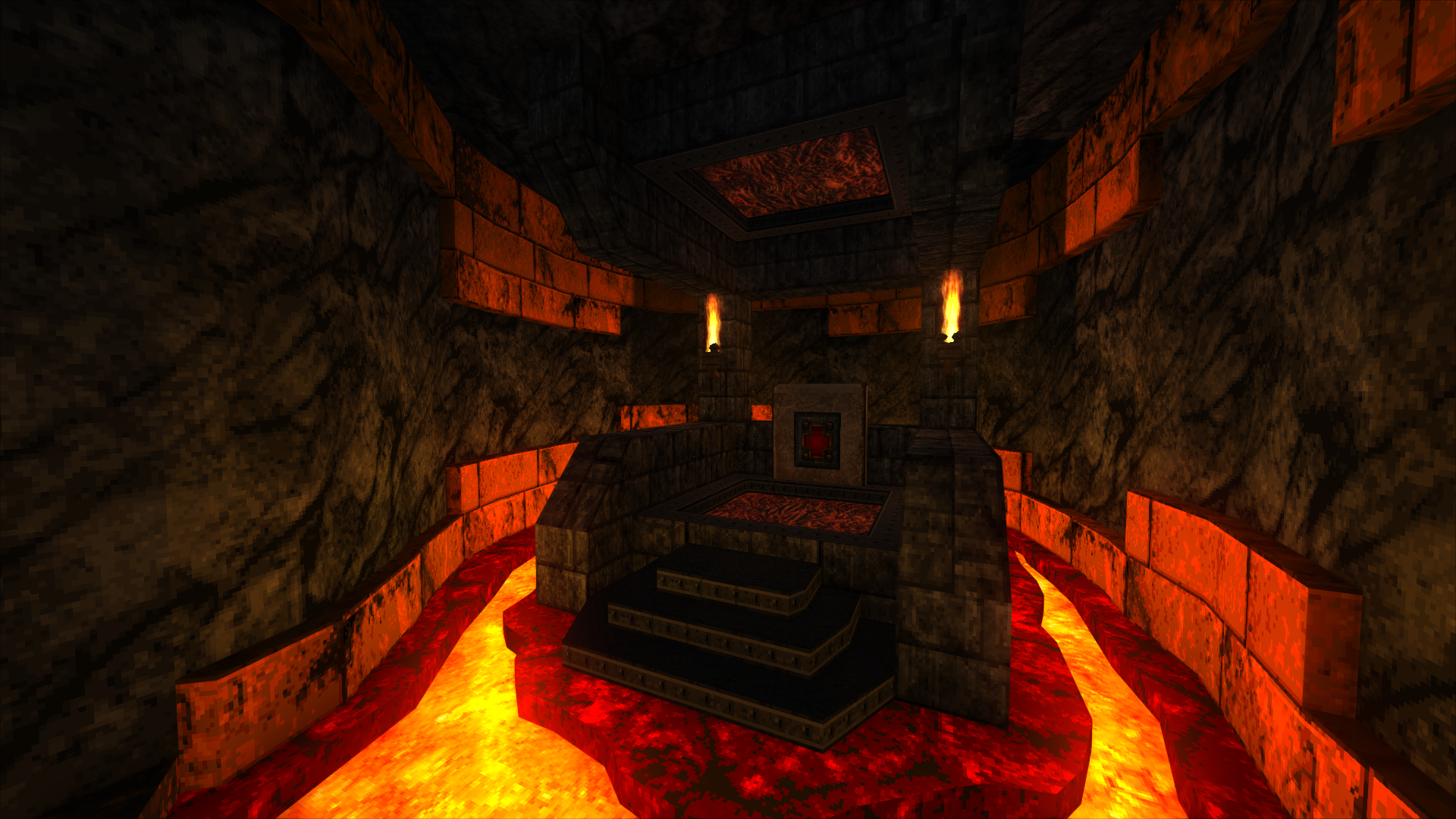 On the other end of the heat scale, @Dreadopp has finished his opener to the Water episode, a vast temple set in some lost rocky outcrop.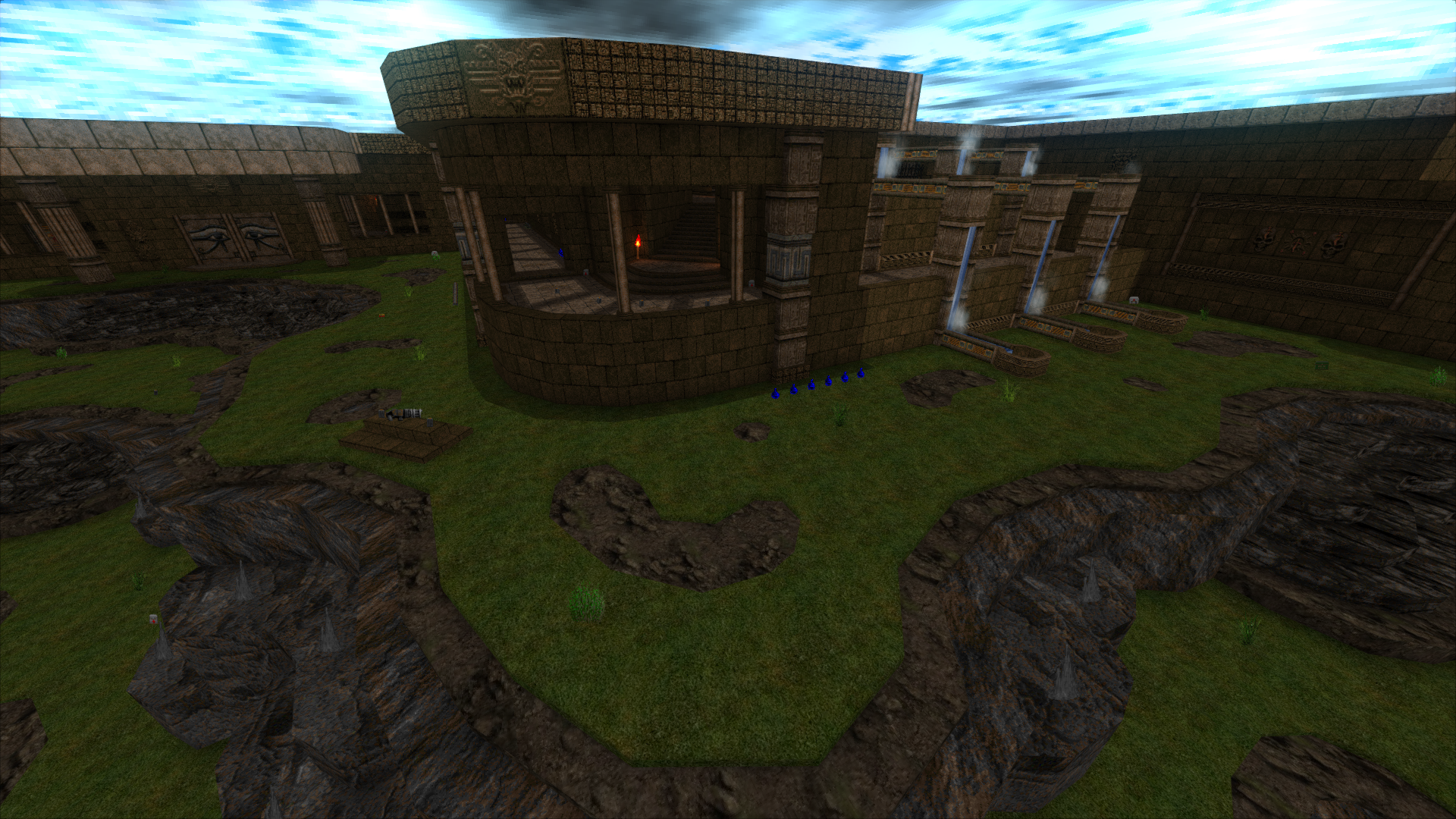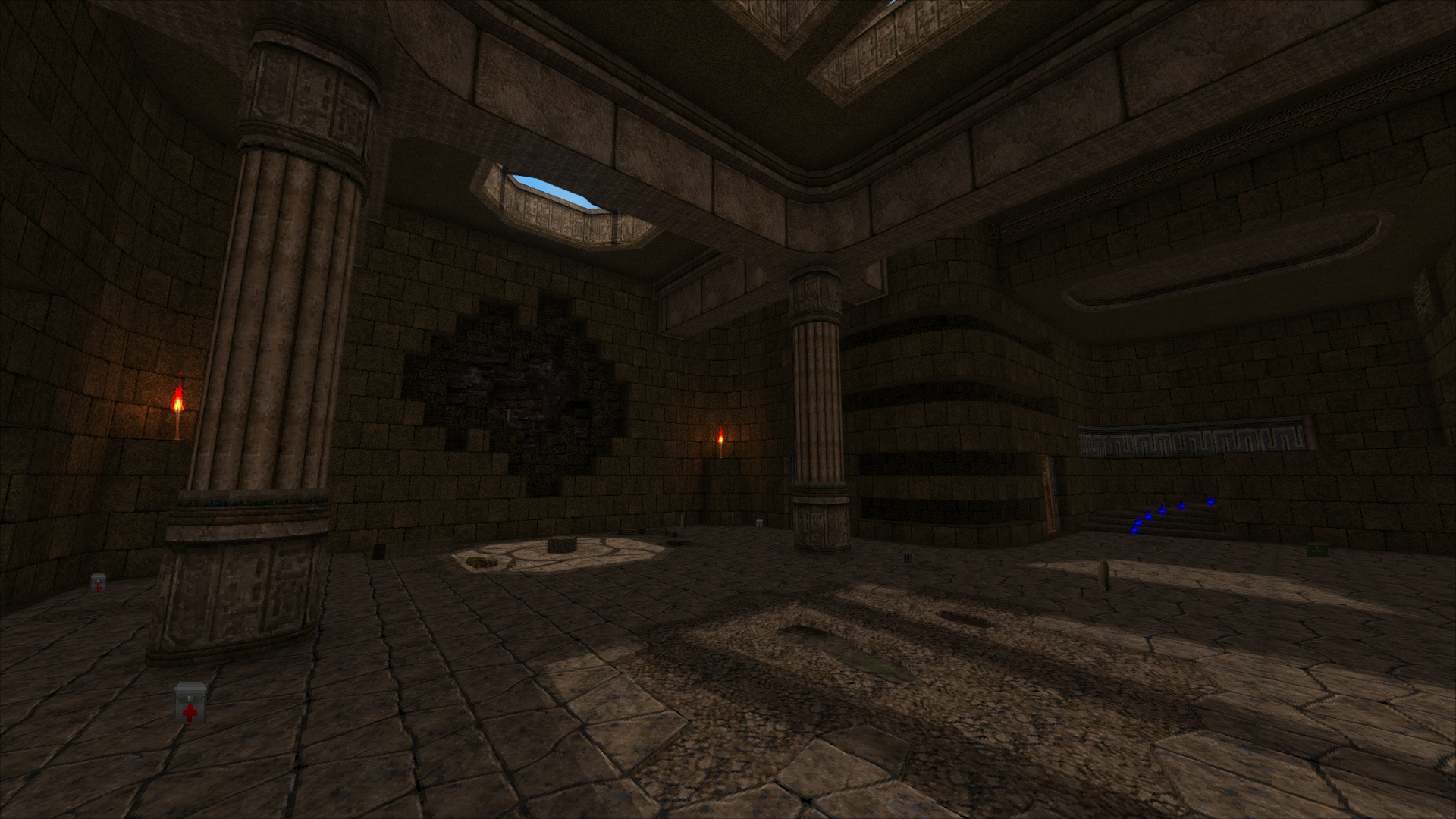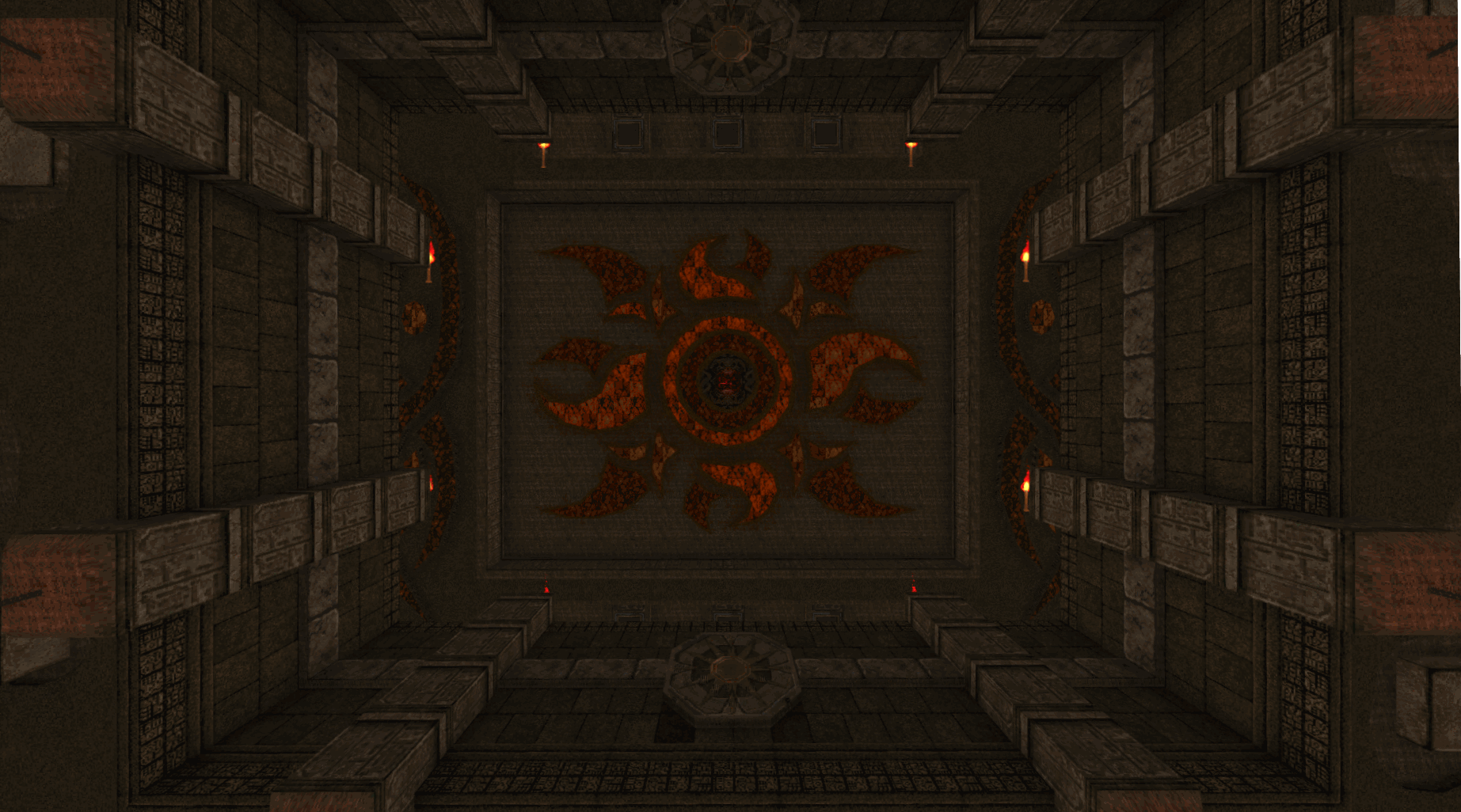 @Phade102 has continued with his intimate follow-up to Dreadopp's winding construct, which sees the player delve deeper into the sunken temple complex as night falls.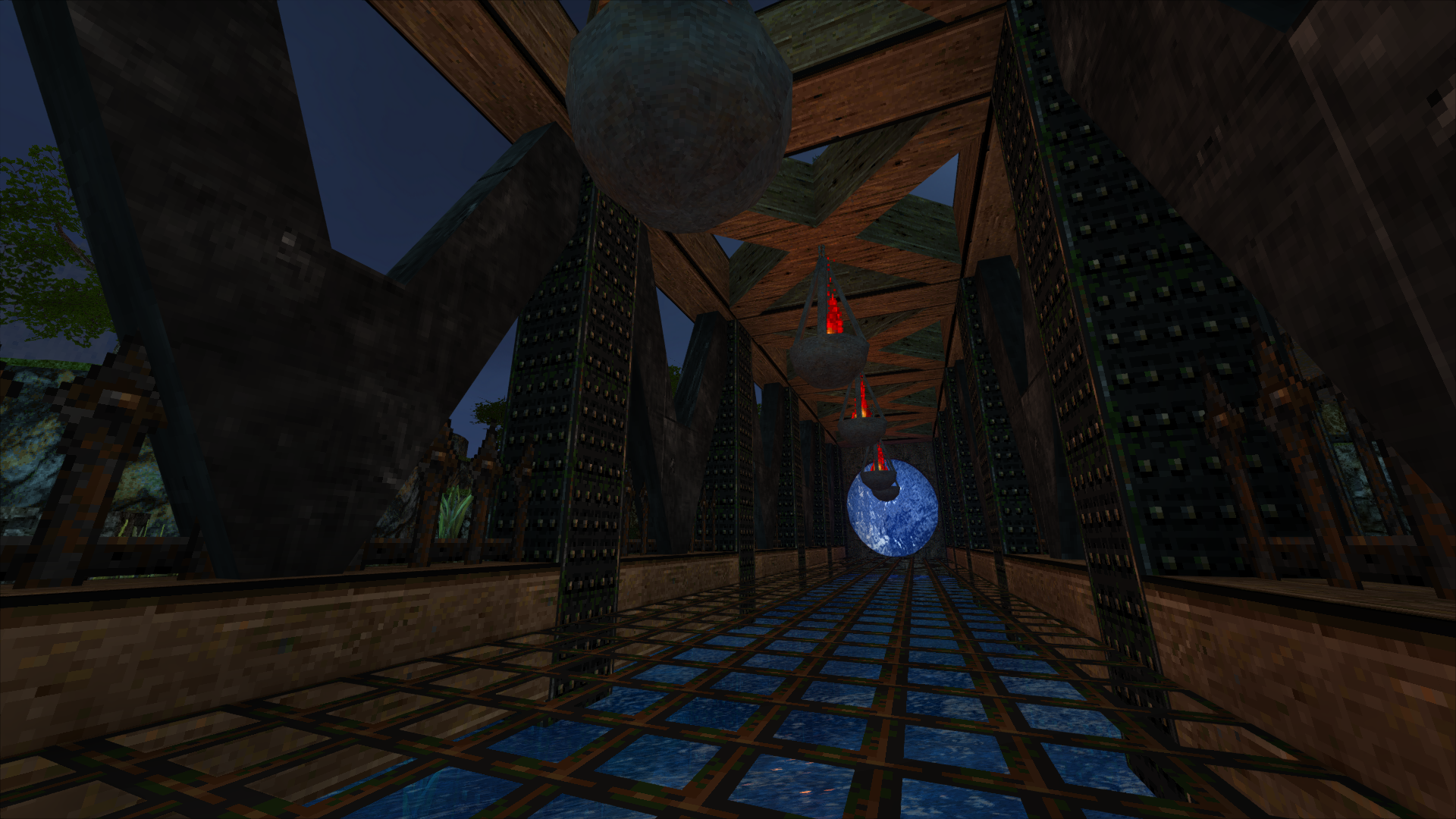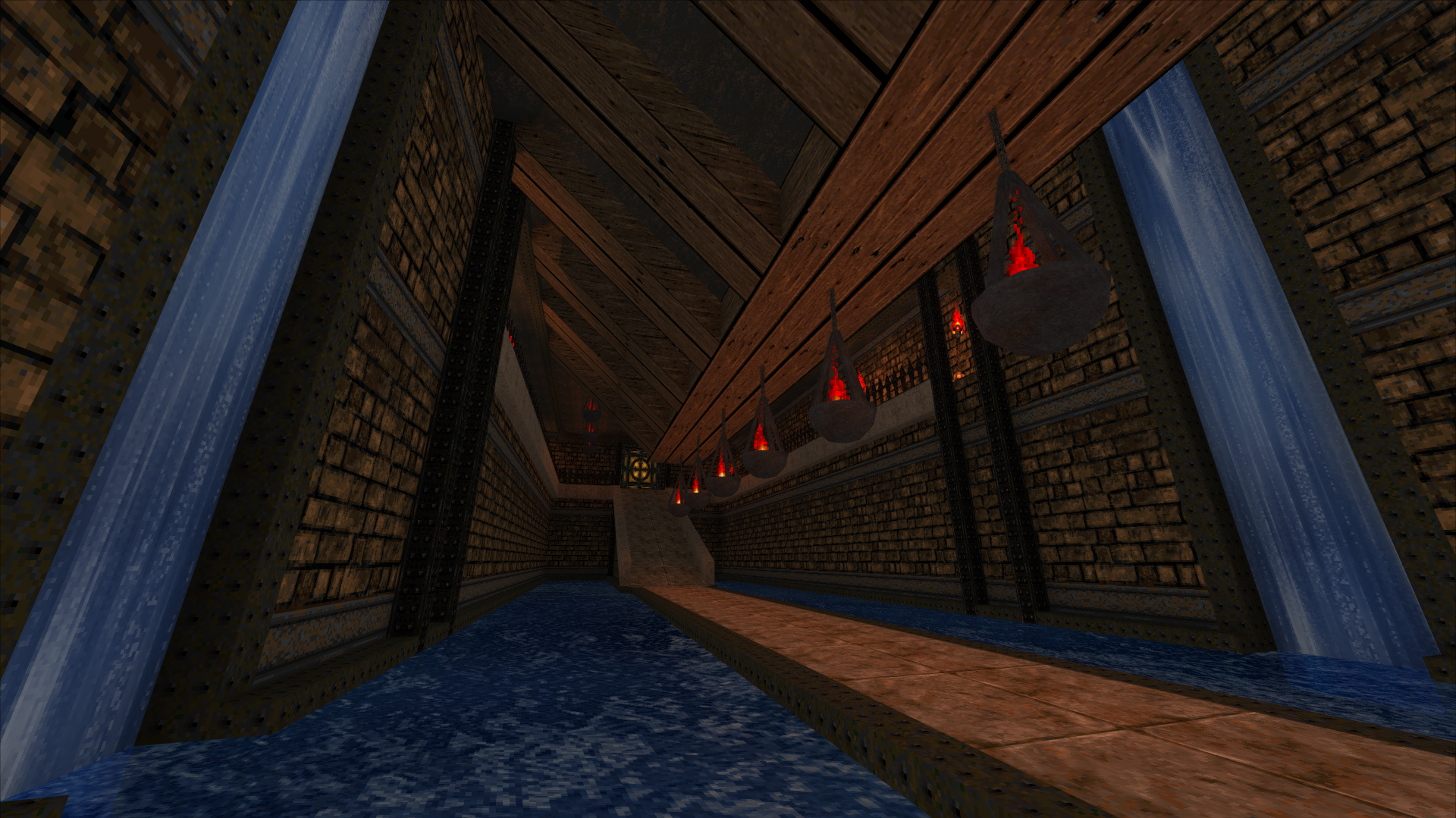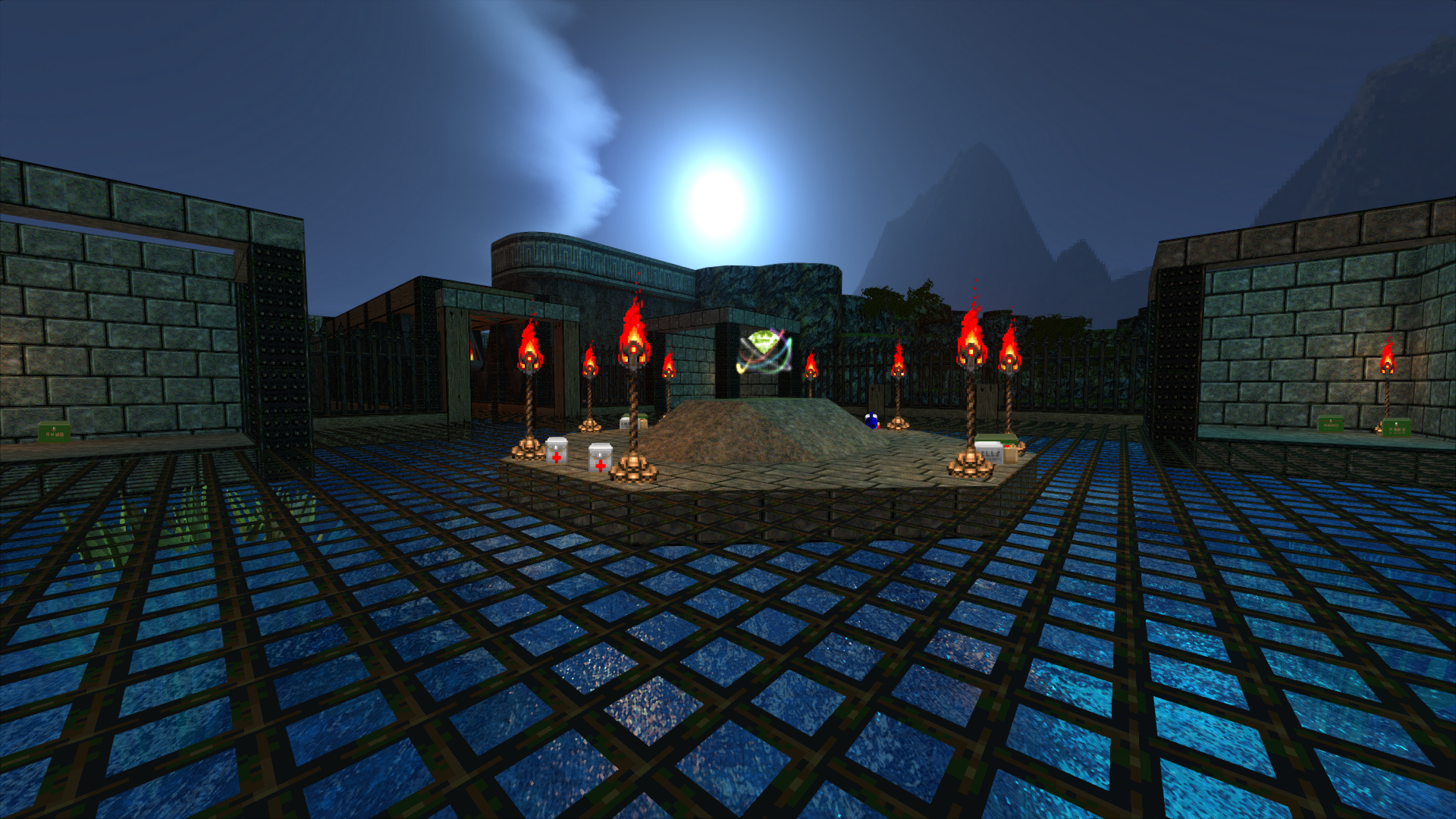 Once through, the player must navigate the twisting and interconnected hallways of @Remmirath's recently-begun water map, W3, which sees enemies pinning you down from every direction.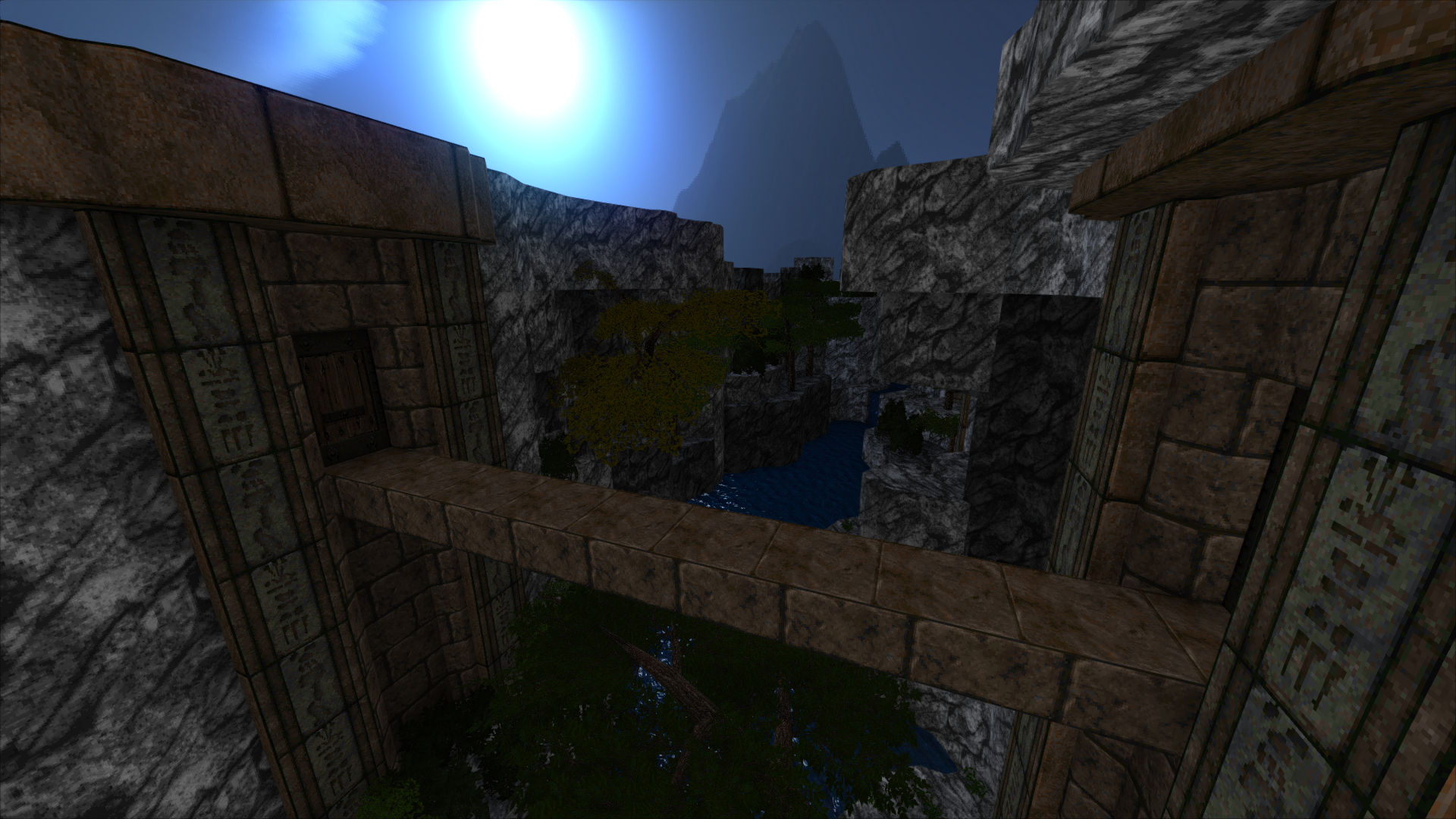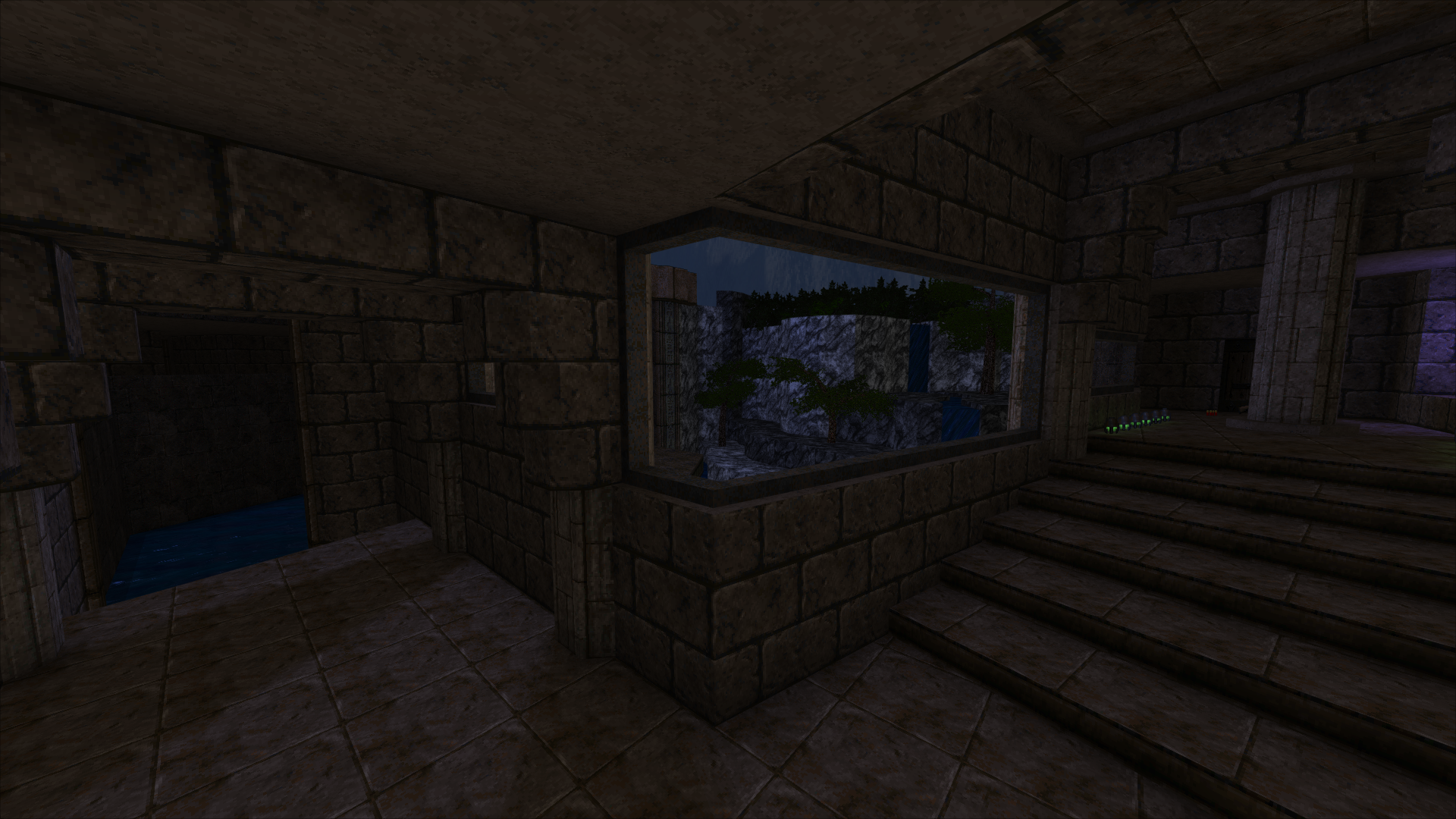 Before finally, emerging blinking into the light. @Clay, our majestic model maestro, decided to try his hand at mapping. As I'm sure you'll agree from the shots below, super impressive for someone who doesn't consider himself a mapper. So Clay and myself will be working together to turn his ideas into the grand closing level of the Water episode.
Well, except the for the boss level anyway, but that's staying a secret for now!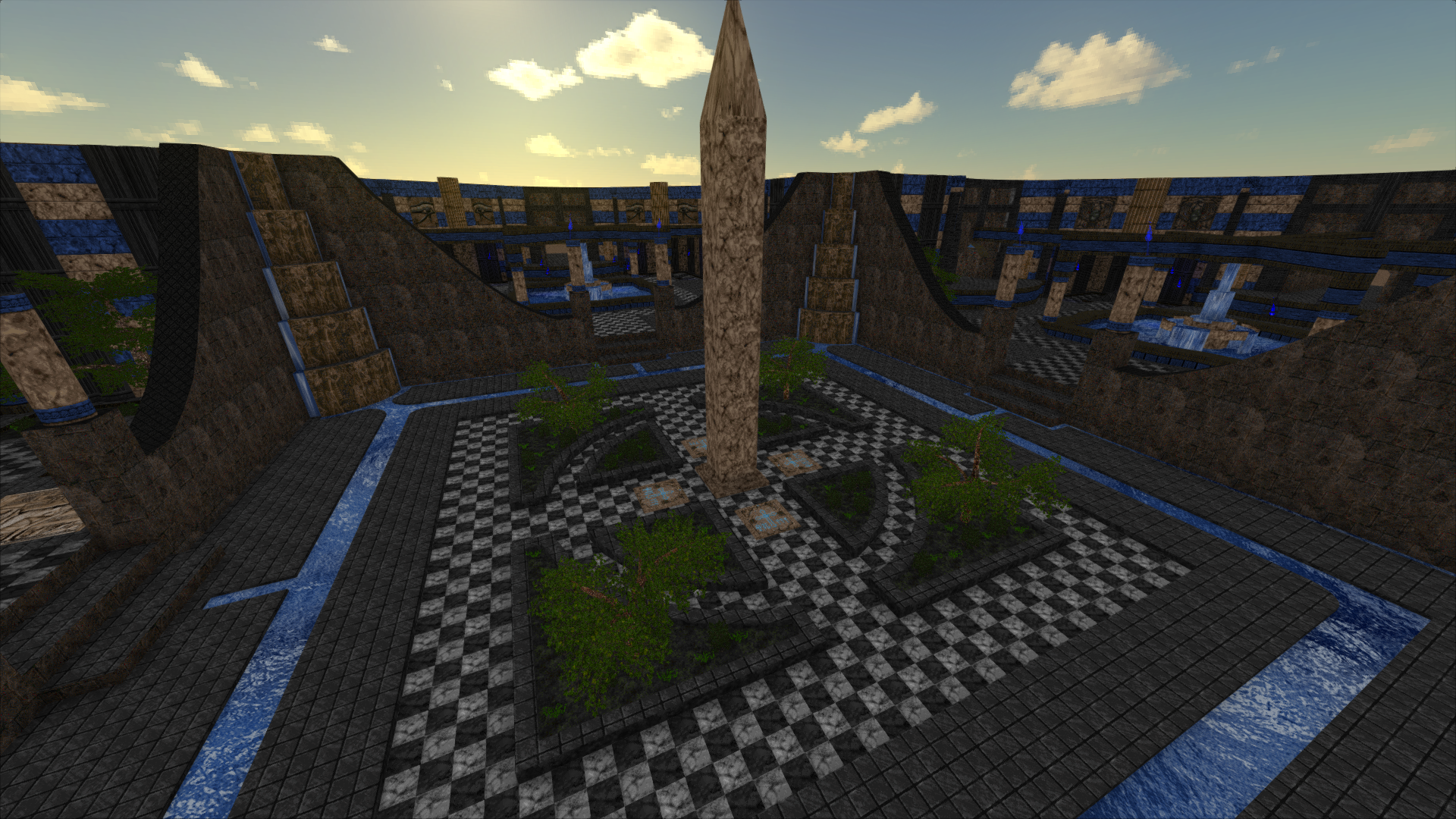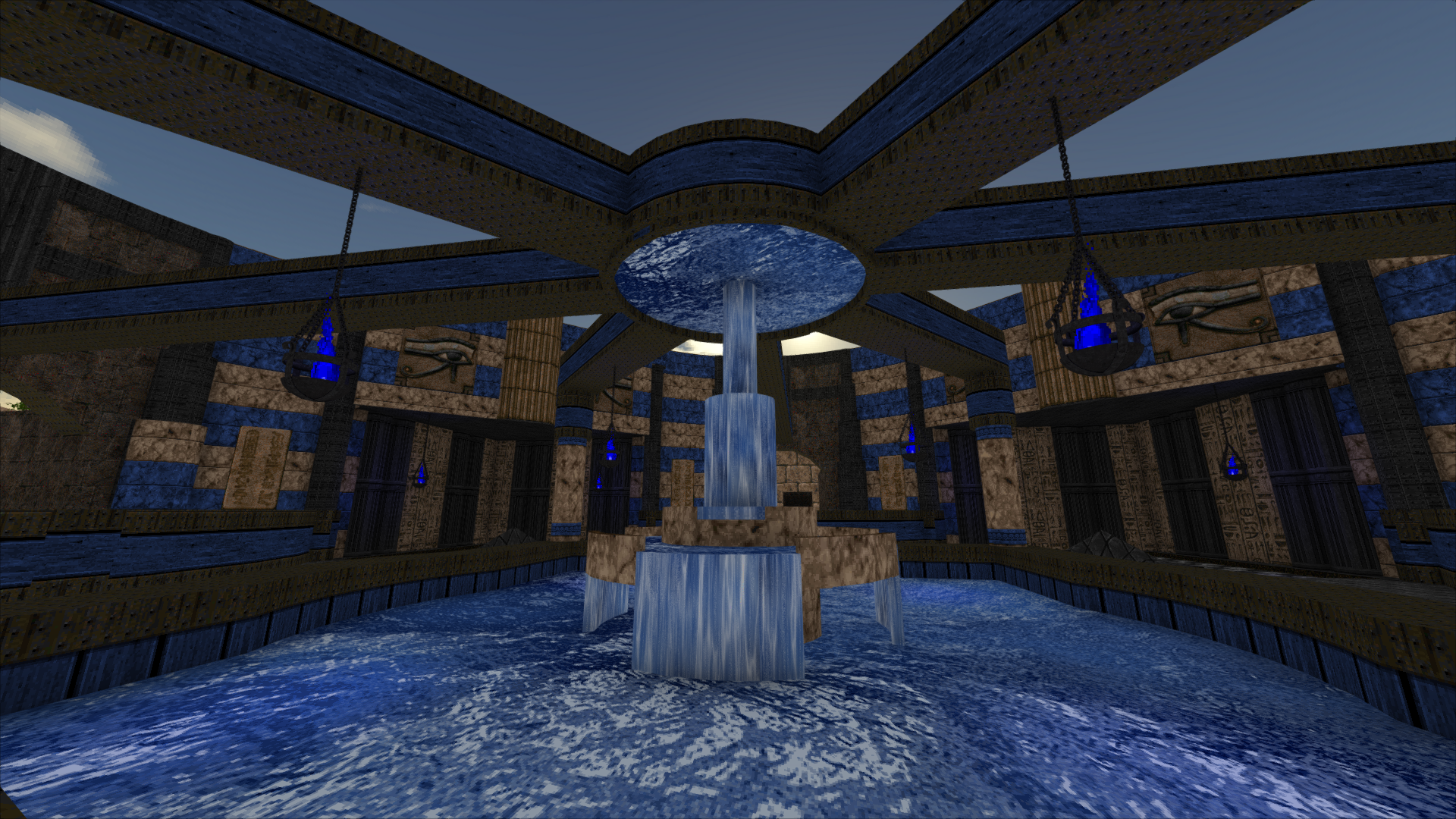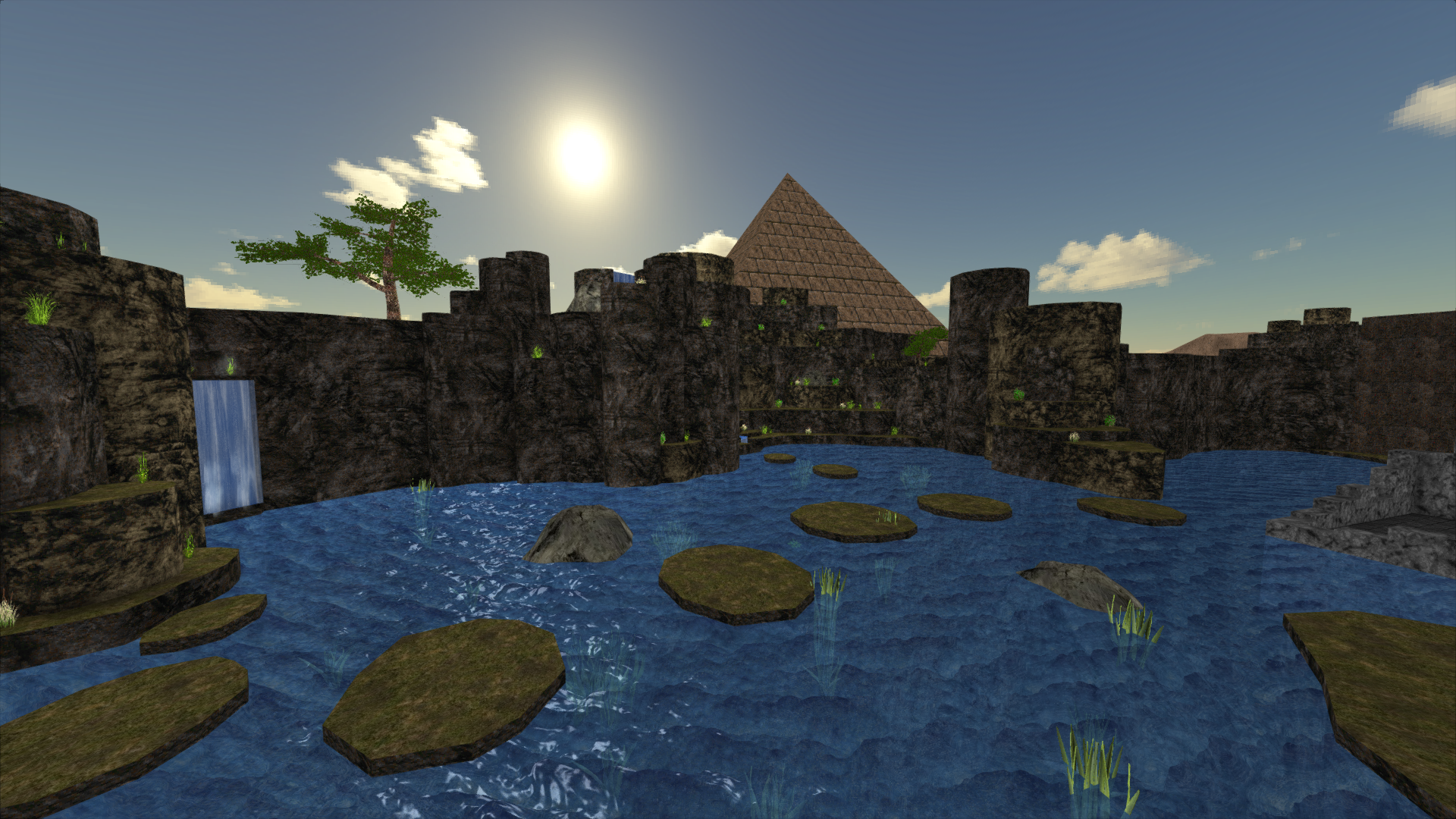 (One thing to note: we've not settled on a water texture yet, hence it looks a little different between screenshots above. It'll all be aligned by the time of release)
As always, these are WIP shots, so please excuse any issues you see (of which I'm sure there are a few!)