Hi everyone,
I'm just gonna cut to the chase on this one, sorry.
First up, the Harrier-class Gunship is a high tech level New Republic Fighter/corvette. Using Warb_null's Harrier frigate model, I created a corvette sized vessel that moves in the same way as several hero units or any fighter craft. It is about as durable as a tartan partol craft but is much faster and more heavily armed.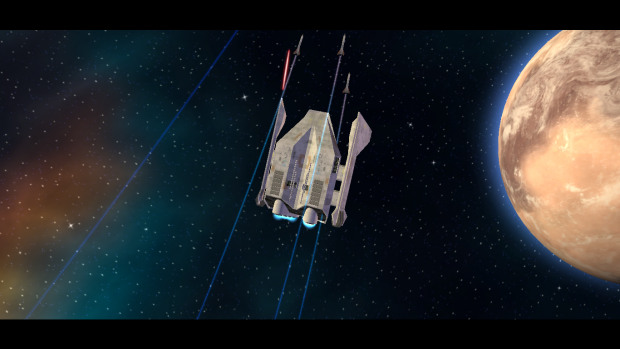 Second, i have replaced the praetor battle cruiser with the Armada-class Super Star Destroyer.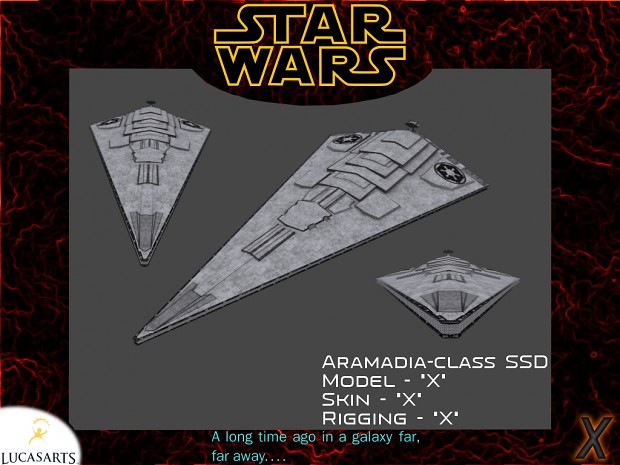 As you can see I'm using 'X' 's Aramadia model for the Armada. Very nice job on this btw, thanks!
and last but not least, I have replaced the Executor with the Reaper as the Executor was destroyed five years prior at the battle of Endor. Nothing has changed in model (not yet at least) or stats for this, so its just a change of name for now. I have released an image and a bit of back story about the Reaper, it's a bit modified but this is an infinities-esqe mod. I'll be releasing more images and backstories for furthur Executor-Class SSD's that will be appearing in the mod.
I hope to have the next version out some time soon,
thanks for the waiting and support guys!
Guardian14