Here goes another update of Eastern Europe Crisis.Today presenting you units of the Republic of White Ruthenia.Cheers!
---
The President's Counteroffensive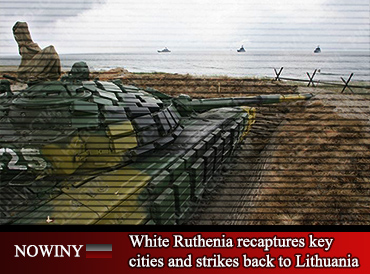 Today white Ruthenian governmental army destroyed barricades in several important Ruthenian cities and stormed opposition headquarters in Polatsk, near the border with Lithuania.
President of White Ruthenia expressed condemnation that opposition forces are supported from logistical based in the neighboring country of Lithuania. Simultaneously a "anti-terrorist" operation by White Ruthenian spetznaz began on the Lithuanian soil. White Ruthenian special forces are destroying opposition camps, bridges and attacked several border outposts. Lithuanian government declared a severe protest, but unable to do anything with the border trespassing.
The Doomsday clock made its one more turn...
---