The Twin Hunter
Today, I'm glad to introducing two hunting panzer aka Jagdpanzer from Cold War! Both of those original model made by General_Bradly and HOT atgm launcher model extracted by me from Operation peackeeper 2. This Raketenjagdpanzer 2 is very powerful enough to take enemy tanks only 1 shot or 2 shots, this tank model modified from General_Bradly Kanonenjagdpanzer model by me. Added hull machine gun from BF:Korea tank.
Kanonenjagdpanzer
The Kanonenjagdpanzer was a German Cold War tank destroyer equipped with a 90mm anti-tank gun from obsolete M47 Patton tanks. Its design was very similar to that of the World War II Jagdpanzer IV.
The Kanonenjagdpanzer was a highly mobile vehicle, its survivability based on its mobility and its low profile. Its hull consisted of welded steel with a maximum thickness of 50 mm. It carried a crew of four: commander, driver, gunner and loader. Since the Kanonenjagdpanzer followed the casemate design of most World War II tank destroyers, the gun was fixed within the casemate, located a little right from the center. The 90 mm gun could only traverse 15° to the sides and elevate from −8° to +15°. It carried 51 90 mm rounds for the main gun and 4,000 7.62 mm rounds for the two MG3s. The Kanonenjagdpanzer had NBC protection and night-fighting ability.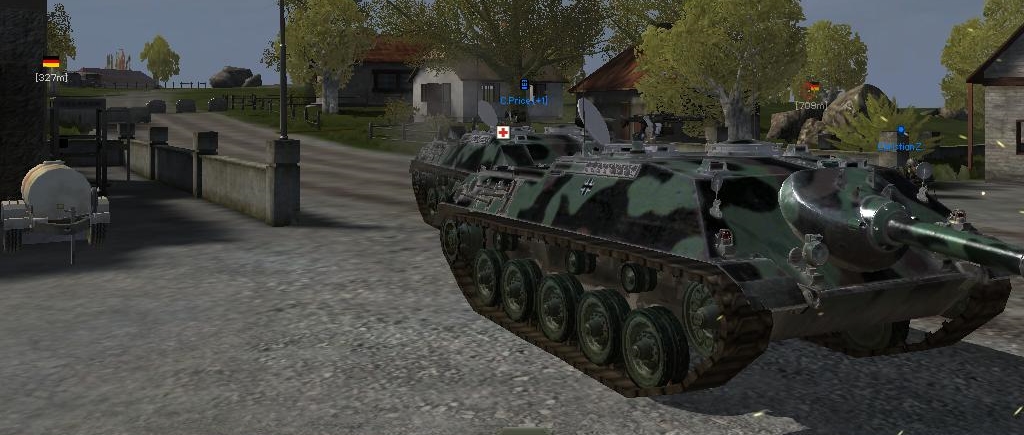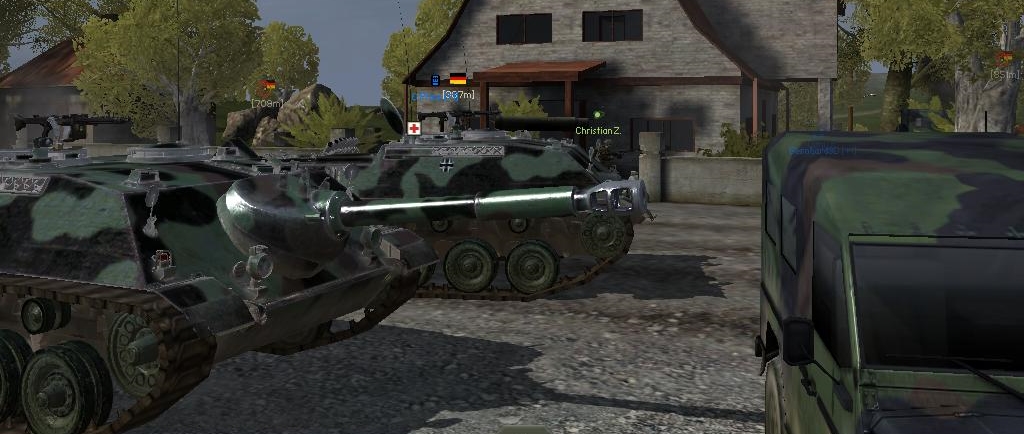 Raketenjagdpanzer 2
The vehicle prototypes were developed between 1963 and 1965 and between 1967 and 1968, Henschel and Hanomag built 318 Raketenjagdpanzer 2 for the Bundeswehr. Starting around 1978, 316 of them were upgraded with additional armour and a new missile system, and redesignated as Raketenjagdpanzer Jaguar 1.
Service in the Bundeswehr
The Bundeswehr first operationally deployed the Raketenjagdpanzer 2 in 1967. From 1968 forward, the tank destroyer companies of the Panzergrenadier (armored infantry) brigades were equipped with eight of these vehicles. At the same time, tank destroyer companies of the Panzer brigades received thirteen Raketenjagdpanzer 2. Between 1978 and 1982, the Raketenjagdpanzer 2 vehicles were upgraded to Euromissile HOT-carrying Jaguar 1 tank destroyers.
In our mod this Raketenjagdpanzer 2 armed with Euromissile HOT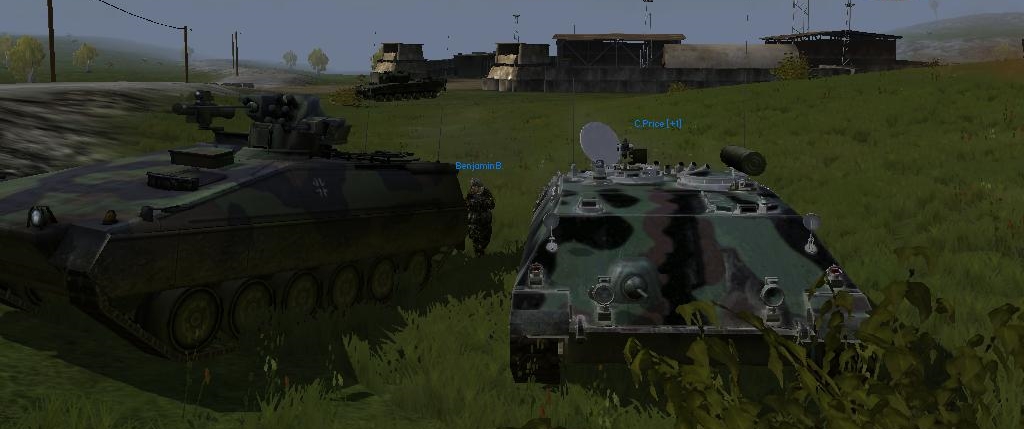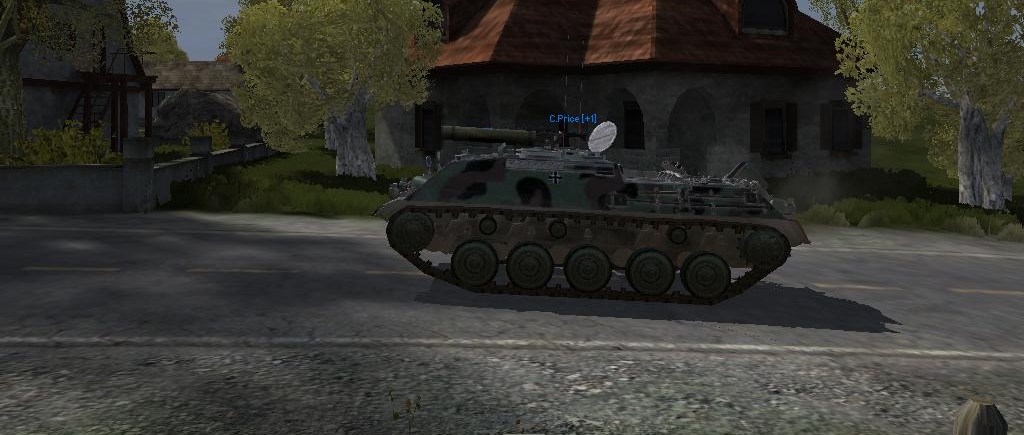 This Raketenjagdpanzer 2 will available with SS11 rocket soon!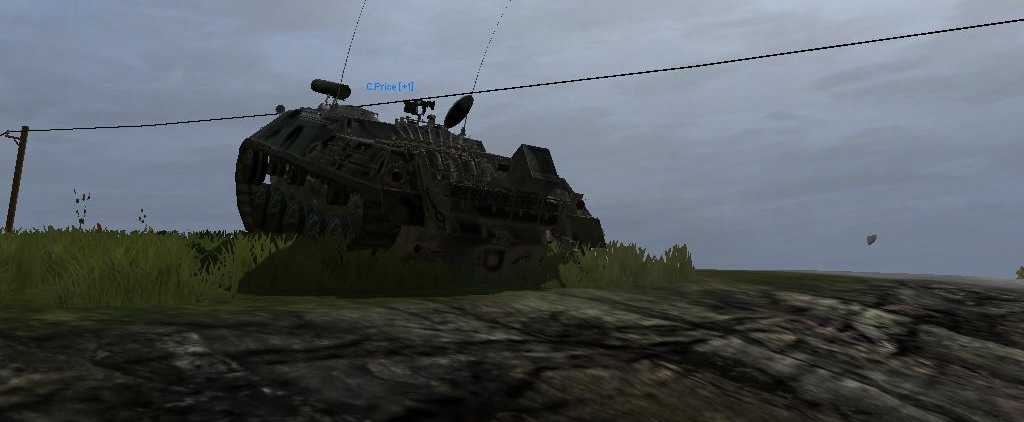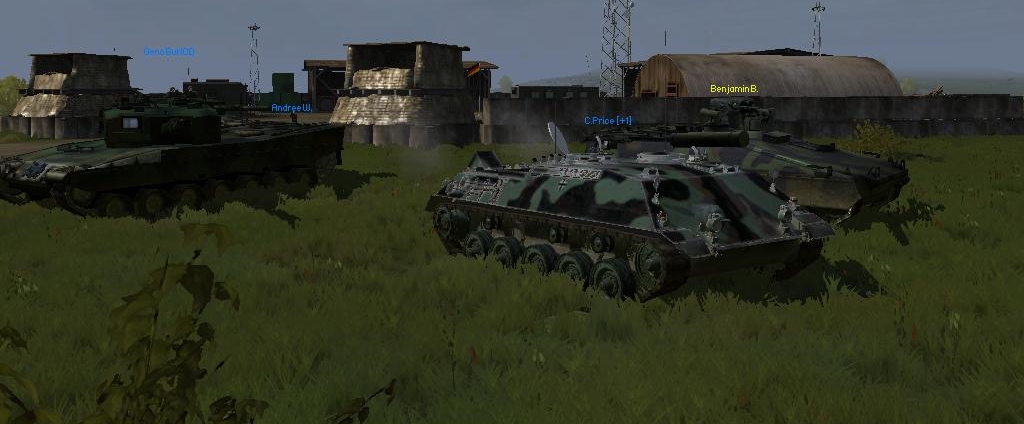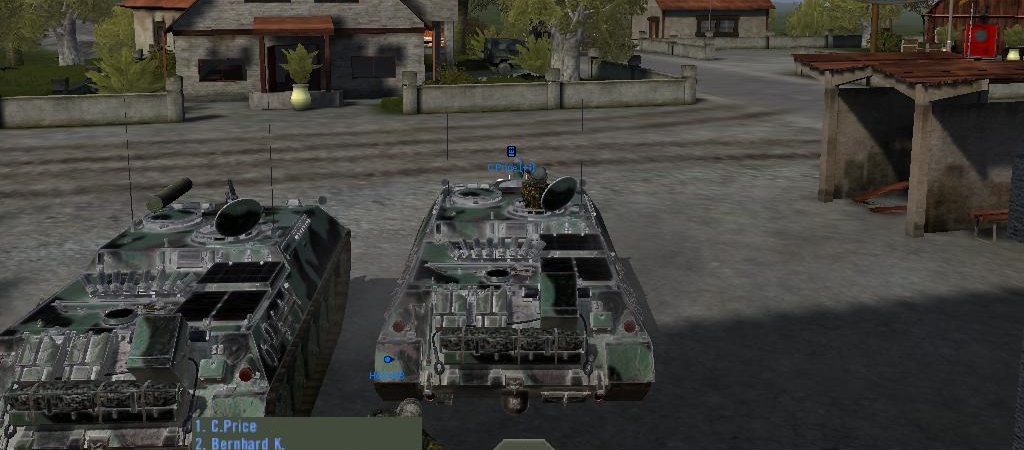 Special thanks to General_Bradly for making this awesome vehicles. That's all for now, I will working on making other vehicles to release soon. Cheers!