Doom Eternal Xp 1.7(a-c) - News

Fire Chainsaw - Doom Exp - Mod DB
Doom Eternal Xp 1.7a

Doom Eternal Xp v1.7a updates:
Fixed bug where Cacodemons didn't give xp for killing them.
The Buy Loot drops have been re-balanced. Higher chance for ammo rather than power-ups.
Chaingunners, Arachnotrons and Teleporting have new sounds.
New Monsters are now included.
Doom Eternal Xp v1.7b updates:
Chaingunguy and Shotgunguy have a 50% chance being replaced with new enemies.
The Chaingun has been buffed and given a new firing mechanic.
Info text on starting map. Can also be disabled in Doom Exp - Hud settings.
Scaling for some of the replacements monsters fixed to avoid getting stuck.
Doom Eternal 1.7c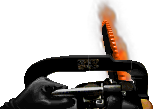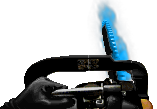 Doom Eternal Xp v1.7c updates:
Chaingun spin-up time has been reduced.
2 New monsters, Thamus and Haedexebus.
Fire Chainsaw added.
Option to disable custom crosshair.
Bug fix with some bosses not giving xp.