The mod started out as a simple experience giver with the base script taken from loismustdie555's Rank/Xp System Base and I called it DooM Exp. I decided to take this base script and add many more features to it. Later on I thought : "Hey! Wouldn't it be cool to add things seen in the Doom Eternal gameplay reveal" and started looking for resources and content created by the community for the community. I ended up finding more than I could wish for. My only task was to extract and edit these resources and make them work together with my mod. There is a credits section in every Readme file, that will kindly show you from where and by who these scripts or resources where taken from.
Changelog the mod has gone trough:
Doom Eternal v1.5d updates:
The dash now has a working double dash mechanic
A flashlight with many customization's and real time shadow-casting has been added
Combo announcer has been added. On/Off switch in the options menu
The Railgun alt fire sound has been changed
Icon misplacement of infinite ammo has been fixed
Menu clean up with new additions implemented
Doom Eternal Xp 1.5c updates:
Sound indicator for when your dash is usable again
Player Reset in-case you get bored of being op
Auto fit HUD to fix any issues with the HUD overlays and scaling
Icon multiplier numbers now are smaller so they don't cover up the icon
Doom Eternal Xp v.1.5b updates:
A new dash feature with cool-down limit indicator
New difficulty options "Mortally Challenged, Rip And Tear, The Doom Slayer"
Sound and visual updates for SSG altfire and Plasmarifle altfire
No more rank resetting after reaching max rank
Doom Eternal Xp v.1.4f updates:
More Balancing updates
Difficulty select options now available.
SSG more powerful altfire sound added.
Plasmarifle altfire rail efx edit.
No more rank reset after reaching max rank.
Difficulties
Mortally Challenged
Monsters only do half damage
Monsters have a low aggression
Monster count is low
Rip and Tear (Recommended)
Monsters are set to UV standards
Monsters have 50% more health
The Doom Slayer
Double ammo for pickups
Monsters do double damage
Monsters are very aggressive
Monsters have double health
FastMonsters is enabled
Doom Eternal Xp v.1.4e updates:
Balancing updates
Regeneration is rewarded at a later rank and now only gives you 1 hp instead of 2 every second.
Protection now only gives you 10% damage reduction instead of 50%.
The Chaingun altfire damage output has been reduced.
The Plasmarifle Railgun altfire has been buffed. More particles, better sound and higher damage.
Doom Eternal Xp v.1.4d updates:
New PowerUp pickups added
New Upgrade Infinite Ammo for finding 100 items in a map. Lasts for the rest of the map.
Weapons Alt fire notification
Doom Eternal Xp v.1.4c updates:
The BFG now also get's and Alt-Fire mode at 75k Xp
Bug fixes:
Final rank endless loop notification fixed
Fixed double weapons in inventory on last rank
Doom Eternal Xp v.1.4b updates:
Small update. The Shotgun high speed auto fire upgrade seemed a bit too op. So now it is changed to a 3 shell burst.
Doom Eternal Xp v.1.4a updates:
Alt-Fire upgrades added to Chaingun, Rocketlauncher and Plasmarifle
The Chaingun has a more powerful but slower altfire
The Rocketlauncher has a 3 rocket spread
The Plasmarifle has a railgun attack
The shotgun has a high speed attack (it will drain your ammo very fast)
The Super Shotgun has a Quad attack
Doom Eternal Xp v.1.4 updates: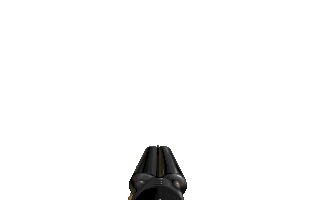 Big Trees are now breakable too
Most bigger Monsters now have more dramatic death animations
Alt fire Shotgun and Super Shotgun upgrades added
Footstep sounds added
Let me know if you find any bugs. Since I was my own beta tester.
Doom Eternal Xp v.1.3c updates:
2 all new upgrades Regeneration at 20k XP / Protection at 45k XP
DBT Blood from DBThanato's D4T mod - by DoodGuy
Simple UI Add-ons - by Tekish
Doomterrains - Terrain splash effects for Doom flats
Breakable Props taken from Doom Enhanced mod - by Kinsie
Shotgun Hook now pulls Cacodemons and Painelementals towards you, rather than you to them. I couldn't work out to pull the player into the air. This way it just doesn't feel as awkward.
Minor tweaks and changes here and there. Hope everything works since not much testing has been done.
We moved from Doom EXP, which initially stood for "experience", to calling it now "Doom Eternal Xp" since many features have been added that were shown in the gameplay footage of Doom Eternal.
Doom Eternal Xp v.1.3 updates:
The kick feature has now been replaced with some wolverine type claws, which will resemble the Doom Blade (sprite art by Phi108)
There is a Lock-On target system now (by jpalomo) to make the Doom Blade attacks more reliable
Latching onto wall was also a part of jpalomo'S mobility mods. That now have been integrated into the mod. (Only works with fists)
K0RP53's Smooth Weapons / Per Kristian smooth animations
Powerful weapon sounds
With the custom weapons and new features now implemented, this mod will most likely not be compatible with other weapon/monster mods anymore.
Doom Eternal Xp v.1.2b updates:
The shotgun hook will be an unlock-able upgrade now that you get at the rank of 10000xp.
Furthermore the stun enemy pain chances have been balanced. Since you could pretty much exploit some monster with the stun of the grapple hook. Now monsters like Cyberdemon, Spidermastermind, Arch Vile and Revenant will not always get stunned. It's more of a 50/50 chance.
The Shotgun hook upgrade will be visible as a new icon

Also Damage indicator icon was replaced with this

Doom Eternal Xp v.1.2a updates:
Fixed issue with bleeding items when shot
New rank up sound
Most monsters now always get stunned with hook
Doom Eternal Xp v.1.2 updates:
Added many new sounds
Added shotgun grapple hook, kind of like Doom Eternal does it
Added option to control xp gain (reduce rank up speed for slaughter maps
Added DoomSlayer mugshot by Xtor98
Doom Eternal Xp v.1.1 updates:
changelog :
Fixed issue with one of the text messages overlapping with another, when receiving multiple rewards.
Added Option to turn On/Off xp sound efx
Added Intro/Intermission Art
Added Intro/Intermission Music
Also there is a separate (.ogg) music pack to go along with it now.
Doom Exp version 1

Mod Type: Singleplayer Xp Rank/Reward System
Source Port: GZDoom (Tested on version 3.6 but should work with older versions too)
Author: Officer D
Build Time : Approximately 1-2 weeks
Programs Used: Slade3, Gimp 2.8, Audacity