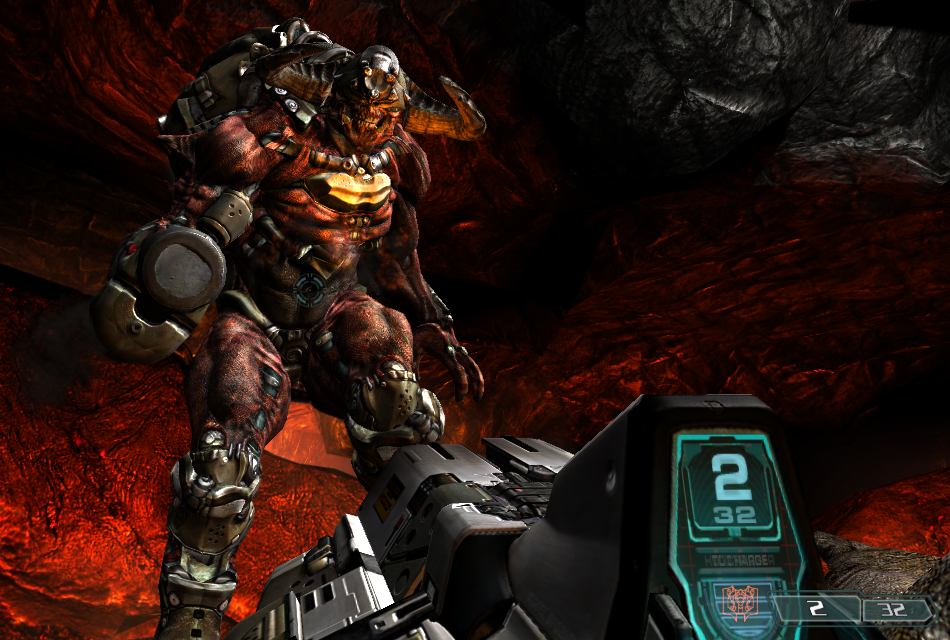 Doom 3 BFG Hi Def version 2.7 (for BFG edition of game) install and run RBDoom3bfg from your desktop. Higher poly models, tga textures, and effects including soft shadows (RBDoom3bfg). This version I re did all the textures not in the wolfen, or monoread texture packs.
Every texture has been improved. Also a few engine changes to RBDoom3BFG like enabled soft shadows for intel drivers, updated to ffmpeg 2.9 dll files and support. Full features list here.

Install to your Doom 3 bfg directory, run RBDoom3bfg and enjoy.

Doom 3 BFG Hi Def 2.7 - Mod DB