Discovery Freelancer Ver. 4.90.1
PATCH 1 IS LIVE
The Discovery Freelancer Development Team has been well-fueled by alcohol and nibbles in order to bring us the first patch for the recently released version 4.90. The new approach for updates and schedule managing has already been acknowledged by our members as the content updates and fixes are pushed at a much faster pace, than they had been back in 2017.
February patch brings us quite a few fixes as well as tweaks to existing NPC settings on the main server. There are still quite a few more minor and major tweaks in progress, but due to their reliance on future content, they have been pushed back to later patches.
Discovery Freelancer is still welcoming back its old members by providing them with the Veteran's Care Package that will allow them to skip a lot of the early game grind and jump right back into the fray.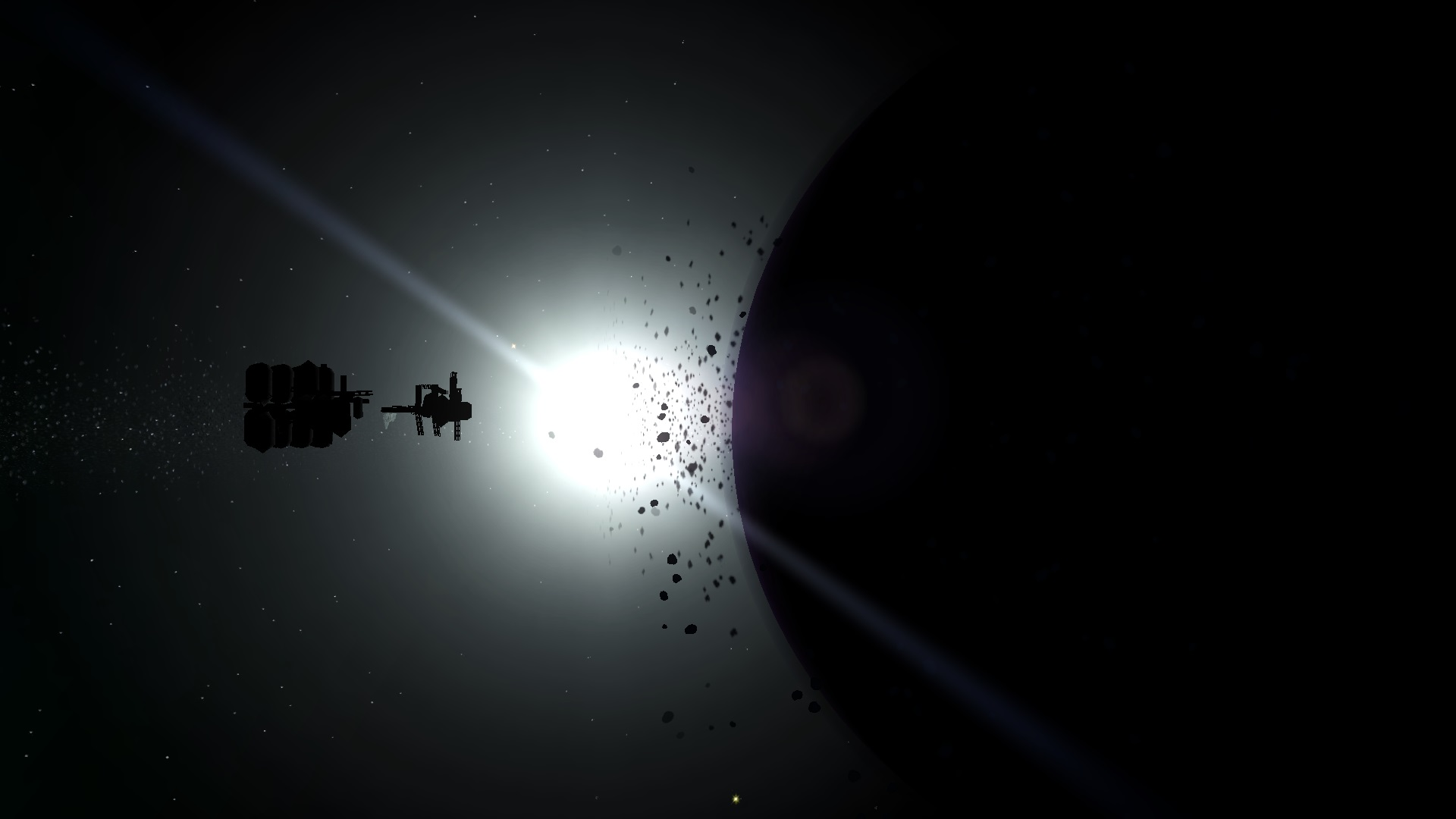 Discovery 4.90.1 Patch 1 Full List

FEATURES
- Frankfurt-Sigma-13 gate repaired. Trade lane still being restored however
- Added capital NPCs for Coalition/Liberty/Bretonia/Rheinland Carriers, Gallic/Council Destroyers, Coalition/Hellfire/Order/Rheinland Battlecruisers, Hellfire Battleship, Crayter Dreadnought
- Added Heavy Transport NPCs to regular transport spawning zones
- Freelancer NPCs will sometimes spawn using freighters
- Misc economy updates

FIXES
- Fixed a typo that might have broken capital code loot drops in missions
- Fixed Neutral IFF on La Fere Prison Station, Picardy
- Fixed Harmony textures.
- Fixed Insurgent/Partisan Engines
- Fixed Saboteur selling price
- Fixed Cockpits on Corsair Transport, Corsair Train, Outcast Transport, Rheinland Carrier and Tridente
- Fixed Rogue Destroyer [CollisionGroup] using the wrong fuse
- Fixed Hurricane Torpedo projectile name
- Fixed Salamanca using Neutron firing sounds instead of Photon
- Fixed NPC names on Sulawesi Citadel and Minato Harbor
- Fixed Edinburgh suns' corona, moved them south so the corona is further away from Gaia
- Fixed Port Said, Battlecruiser Luna equipment dealers. Added Core Capital weapons to Durban station
- Made New Hampshire minefield significantly weaker
- Removed vanilla Info for Sale points, except for important ones like Airdrie Hideout and Outpost Primus
- Removed trade lane nebula lights from several systems that didn't have them removed already