Greetings TDP Fans!
Lately I have come to a conclusion that when it comes to creating a new type of world, there needs to be new things in it that people haven't seen before to make things more exciting. One of these things are NPC's, because of course everyone loves to see a new enemy in a game that they have loved for so long.
For weeks I have spent my spare time on the train, on my breaks at work, and as much time at home designing a robot that will be loved as much as the most simplest objects from games (Companion cube,Gnome...etc), finally I have been able to outline a sketch of mine onto the computer for display towards what the world could obtain in the way of NPC's which follows the below picture showing a low robot sketch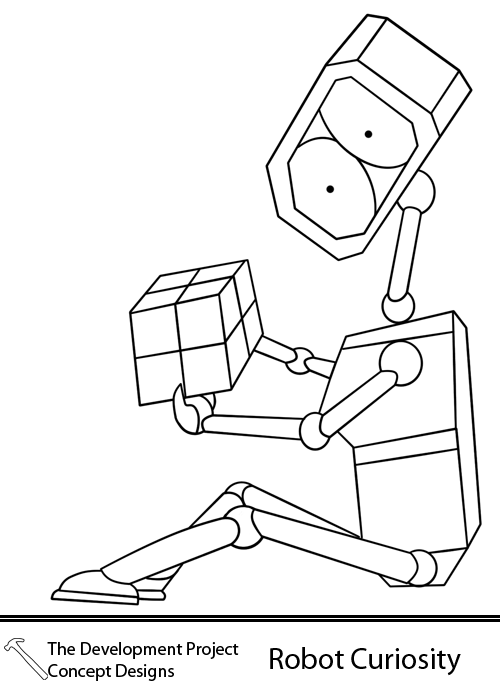 Although it may be a VERY simple robot model with emotions , the goal for this npc is to make it close to the robot that everyone fell in love with from the movie "wall-e" as well as have its own characteristics and personality that make it one of the most interesting characters to follow around.
Emotions that this robot will obtain will be ways to make it look like its learning, express anger, feel fear and much more. These have been drawn into concept designs on paper already but are waiting to be outlined on the computer with much much more to come!
! You can view these concepts on our facebook page in the mean time !
Cheers,
Mapster