Hello, everybody! Boy, it's been a while, huh? Apparently it's been...seven months? Wow, time flies.

But, rest assured, DemonSteele is not dead! Progress is still happening and the mod is still very much being worked on. But there's definitely a massive update coming along, which I might as well spill the beans on. For everyone who's been following my Tumblr or the Github, this is probably old hat, but I've never formally announced it here. So, let's rectify that!

I've recieved a whole ton of interesting suggestions and ideas for DemonSteele during development. A lot of them have been really good! And I've incorporated a whole bunch. But there's also been those suggestions that are just...well, they're nice, but don't really seem like they'd work for Hae-Lin.
Jumping and bouncing off walls? Yeah, that'd be pretty cool, but it'd really get in the way of the simplicity of the doublejump/dodge. A combo chain system for the melee? That'd be fun, but it'd really play havoc with Hae-Lin's current playstyle. DMC-esque style swapping? Well, that would be interesting to play with, but this really isn't a DMC-style project. If DemonSteele is about 90s anime, why not go with something more fitting to Doom, like all the cyberpunk stuff? Well...uhhh...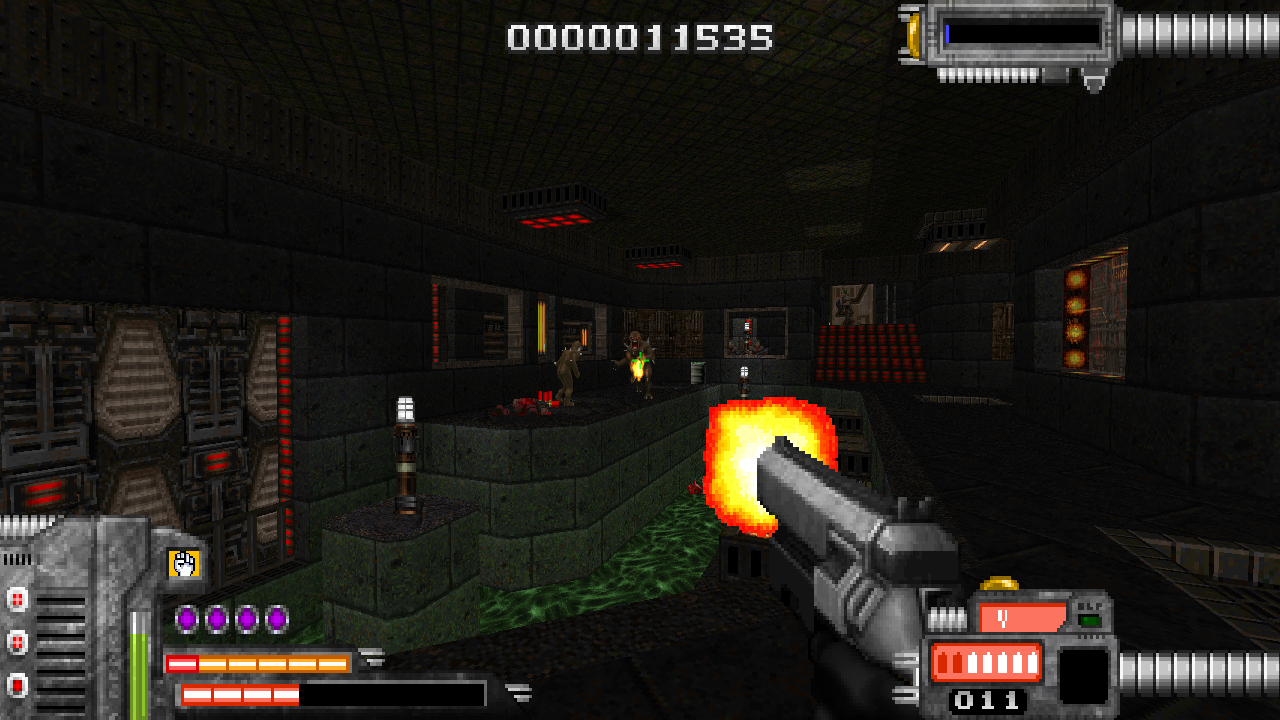 Well, why does it have to stick to Hae-Lin? Why can't these systems live on in another character? Introducing Sun Shihong (孙世宏), the official second playable for DemonSteele. She's the latest descendant of an ancient Chinese demon-hunting clan. Then she died! But then she was brought back to life with extensive cyberneticization so that's okay.
At this point, I'd say she's in a very solid beta state, but please keep in mind that there's still a whole lot left to be done and things may change dramatically down the road. But for now, let me show you exactly what I've got in mind.

What sort of things can you look forward to?

MORE MILEAGE OUT OF GUNS: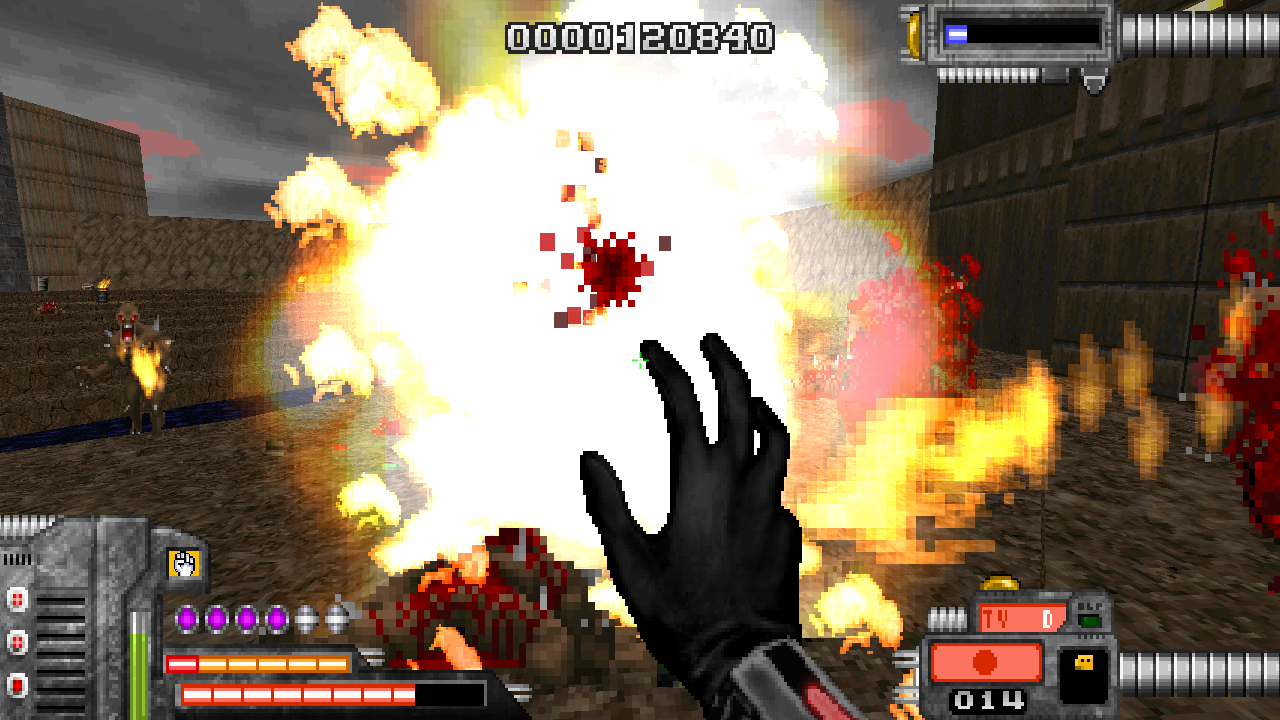 Shihong has her own arsenal, obviously. While Hae-Lin wields the weapons of Heaven, Shihong has a variety of hi-tech guns that boast more intricate functions.
Do you do accurate plinks with the pistols, taking care of enemies at long range? Or do you use burst fire to mow them down? Do you reload the revolver early to keep it going, or do you use a powerful final shot?
All of the weapons have multiple functions and multiple ways to use them...well, except for the shotgun. It's a shotgun! Gotta be straightforward!

MAXIMUM COMBO STYLE: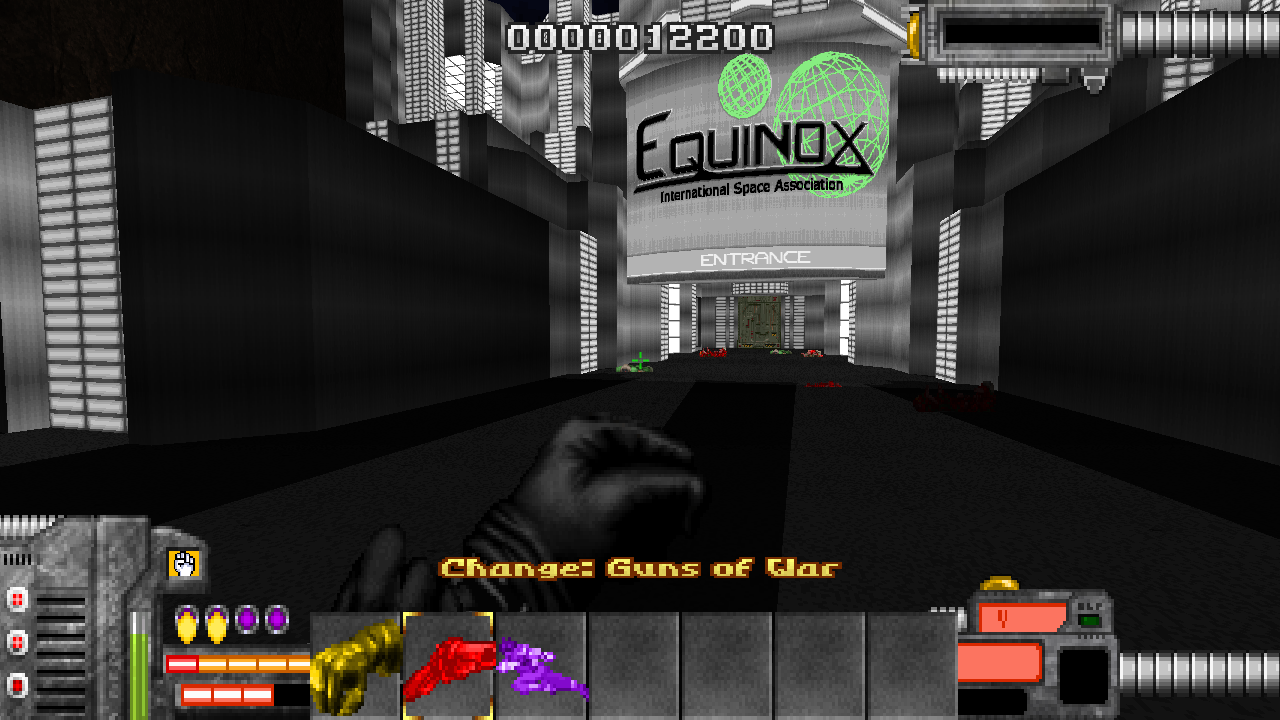 Shihong is able to swap between multiple different styles that provide different benefits to her. Whether you want to focus on melee, gunning, or utility, Shihong is able to change styles to cater to each. Each give passive benefits, unique special attacks, and a couple new abilities, so always keep control of the situation by swapping from one mode to the next!
Will you be punchmaster extraordinaire? Or will you be a stylish gunslinger? Or perhaps a sneaky ghost, striking from the shadows?

DON'T LOSE YOUR WAY: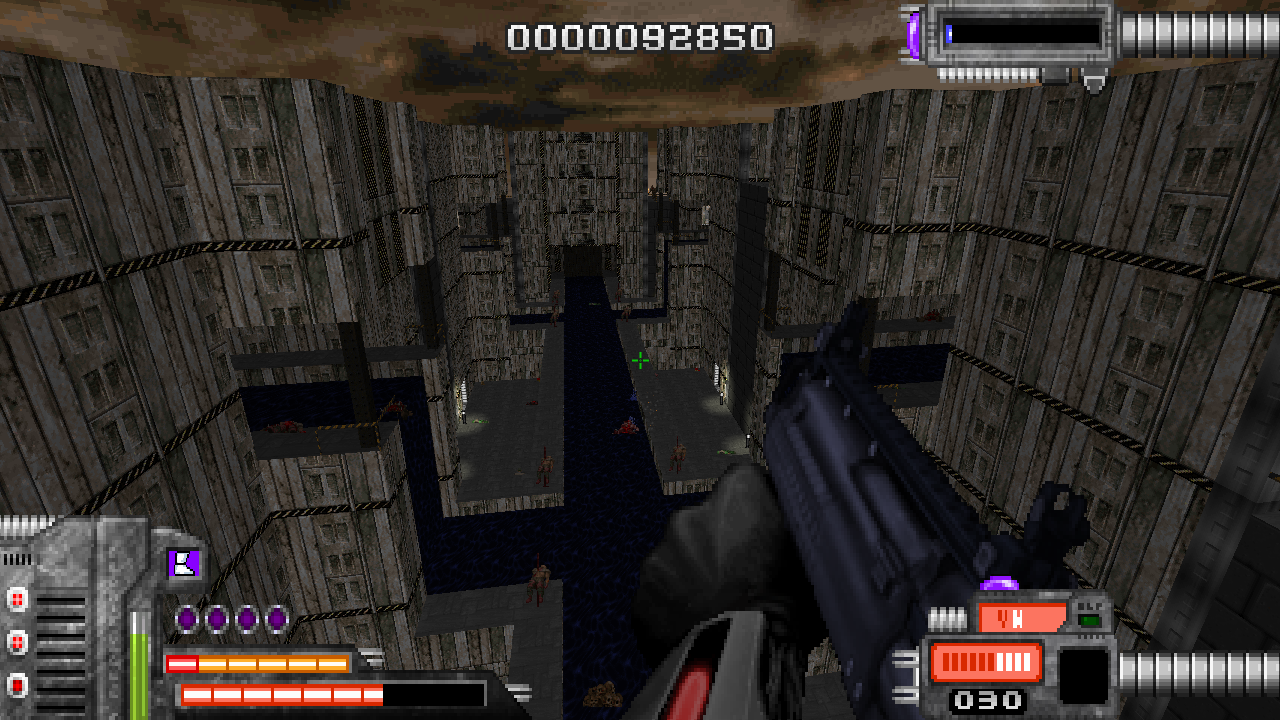 While Shihong's mobility doesn't quite have the simple approach as Hae-Lin's does, lacking a staple dash or a double-jump, she does have more options. A jet booster for zipping around, the ability to leap off of walls, the ability to hang on walls, and a lower gravity.
With a little bit of ingenuity, Shihong can be just as mobile as Hae-Lin can, if not moreso!
Thank you for your patience in this time, and hopefully I can bring this to you soon!