[EDIT OF THE EDIT OF THAT EDIT]
FOLLOW! Seriously, we cant stress it enough. Twitter is a much better/faster news-feed. Your missing out on all kinds of epic little sneak peaks and up to date news!
Click here!!!
[EDIT OF THE EDIT]
We have got something really freaking amazing on our twitter, you wont regret checking it out! :D
(Its the newest tweet)
Click here!!
[EDIT]
Alright. It seems that our twitter is not really being followed which is a shame, because its completly worth it. We have already released a sneak peak, and some other fun pictures, of us (in person) just for your amusement. So. To make our twitter a bit more popular: we will now sometimes show some small in-game models/animations/whatever exclusivly on our Twitter, so just follow us, its worth it, and you will get to see all kinds of awesome exclusive stuff! :). Click the link at the bottom of this news post!
Dear Trackers,
Yes, indeed. We now have twitter, there we will be posting links to new posts on this moddb channel, any dates of important things that you, the community should know of. But, you can also ask your qeustions directly to the Dev. Team, and expect an answer in the upcoming 24 hours. So, please follow us @dead_west_mod. For the latest updates and news!
Click here!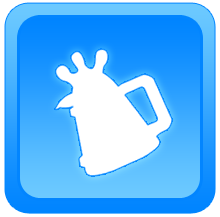 Dead West Dev. Team.