General roadmap:
Currently planned key future features are:
-Playable vehicles
-Wide variety of native animal life
-Player created constructions in the environment
-Extensive interactions with the environment and crafting options
-Streamlined user actions and interface
-Upgraded graphics and physics engine (including ragdoll, etc.)
-Control and animations expanded and improved for fluidity
-Support of user mods
We estimate that reaching Beta version with all key features present will take more than one year from current stage. All features and plans listed here are subject to change, we may add or remove features as seen fit during development process.
Upcoming Features:
List not exhaustive and will be added too as time allows.
the official 2013/14 list:
Forums.dayzgame.com
the official 2015 list:
Forums.dayzgame.com
More Zombies Target delivery: Ongoing
We absolutely plan to have more zombies. To cope with the current total dynamic entity count of over 10000 we have had to make a great deal of optimizations. If loot is completely removed, we can easily run 4000 zombies in our debug builds. In the new year we will be optimizing the way we handle dynamic objects (such as loot) a great deal more which should give us significant savings - but the change was considered too risky to be done prior to alpha launch. If we had problems, we would have delayed the project further by months.

Multithreaded Server Target delivery: Early 2014 & Ongoing
To assist with increasing player and zombie numbers, we will be parallelizing the server architecture. Currently RV does offload some extra threads off to other cores, but this is for rendering and file handling - neither of which are issues for the dedicated server which uses no rendering and has a greatly reduced file footprint. This should provide some very, very dramatic improvement in performance where additional cores are available. Note, however, that this will increase the complexity of hosting DayZ - it may mean that we see a greater dispersion in the capacities of DayZ servers.

Respawning Zombies & Loot Target Delivery: Early 2014
Currently to have the server check if something needs respawning can cause an issue with performance. We did not want to go with a "scripted" solution for respawning, and it is expensive on server performance. Player spawning on the coast is conducted by the engine, and we are going to employ a similar process for managing zombie and loot spawn (possibly parallelized). This is a high priority task and zombie respawn at least is very close to being implemented.

Server Management Options Target Delivery: Ongoing
Additional options for those hosting servers will be rolled out as soon as we can. We want to encourage a "hardcore" mode that will operate on a separate database, featuring things like first person only, no hide body, etc... In addition, we also want to provide passworded servers that will operate on their own shard of the database. This shard could be grouped, so that a group of passworded servers could operate on their own database. Eventually, we would like to see these different communities on their own db running their own variations of DayZ to meet specific communities needs.

Animals & Hunting Target Delivery: Early 2014
The AI for animals is based on the new AI for zombies (some will notice the old local ambient animals making zombie noises and acting aggressively!). We have a cutdown version of this we will be using for hosting animals, including those from ArmA2 as well as new animals such as a deer. We already have the meat models made, and we have the basics of cooking. So this functionality is quite close. It does have an impact on the server, and at the moment we could only run about 300 animals per server without seriously impacting performance (until we have started additional server optimization).

Additional Anti-hack and Security Target Delivery: Late 2013
We are working on additional anti-hack to supplement the implementation of VAC. We have been working closely with Valve for VAC as well as our other anti-hack partner. Details of this will be released shortly. The most important thing to remember is that anti-hack is really the secondary defense - the primary defense should be good architecture. We have already identified (and fixed) several key vulnerabilities in the three days since launch. There are more we know about and I am sure more we don't. The purpose of this early phase of alpha is to identify and fix those. As our architecture now relies on the server controlling and adjudicating everything, we can close off locally controlled functions and back doors - which is what we have been doing.

Cooking & Gathering Resources Target Delivery: Early 2014
This is a system that was not completed prior to the alpha launch so is half-done. Additional work will be done and pushed when we can. This will include gas cookers (already ingame) and the creation of fireplaces. We will be allowing players to gather resources from the world, such as firewood, stones, etc... This will then be utilized by the existing crafting system.
2015:
First Quarter
Basic vehicles
Advanced loot distribution
New renderer
New Infected AI
Basic stealth system (infected and animals)
Diseases
Improved cooking and horticulture
Advanced anti-hack system (Dynamic BattlEye)
Second Quarter
Advanced vehicles (repair and modifications)
Advanced animals (life cycle, group behaviour)
Player statistics
New UI
Player stamina
Dynamic events
World containers
New physics system
Third Quarter
Traps
Barricading
Character life span + soft skills
Animal predators + birds
Aerial transport
Console prototype
Advanced communication
Fourth Quarter
Animal companions
Steam community integration
Construction (base building)
Beta version
Enhanced map of Chernarus: Dayzdb.com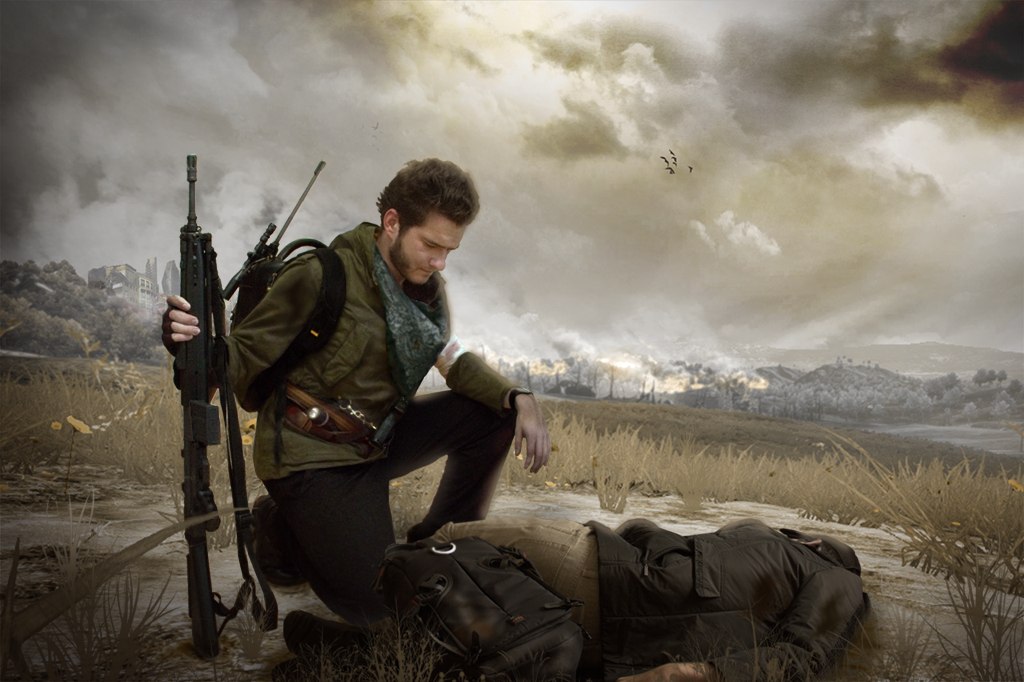 FAQ:
How can I buy DayZ
DayZ is on only available via digital distribution via; Steam and Bohemia Interactive Store:
(normal version and supporter edition)
Installing and launching
Install in Steam
After the game has installed open steam game library
Select DayZ from the list
Click the Play button
What if the game doesn't install an update or becomes corrupt?
restart steam
verify cache
restart computer
reinstall the game
If this doesn't collect dxdiag.txt and dayz log file and submit to bugtracker. Bug reporting:
Read the overview on required information for reporting issues - here
Register or login then report issues.
Search before submitting.
If you found your issue already submitted - vote up, do not ignore. Comment is less useful than your vote.
How to change game version
Open steam
Go to games library
Right click on DayZ
Select "Properties"
Select "BETAS" tab in the properties menu
Then select the desired version from the drop down box
Close the menu and the game should update/backdate to the requested version
Recommended System Specs
OS: Windows 7 SP1
Processor: Intel Core i5-2300 or AMD Phenom II X4 940 or better
Memory: 4 GB RAM
Graphics: NVIDIA GeForce GTX 560 or AMD Radeon HD 7750 with 1 GB VRAM or better
DirectX: Version 9.0c
Hard Drive: 14 GB available space
Sound Card: DirectX®-compatible
Is Steam required for DayZ?
Yes, Steam is currently required to run DayZ and to browse for servers.
DayZ is new to me what is it? DayZ is a gritty, authentic, open-world survival horror hybrid-MMO game, in which players follow a single goal: to survive in the harsh post-apocalyptic landscape as long as they can. Players can experience powerful events and emotions arising from the ever-evolving emergent gameplay. There are no superficial tips, waypoints, built in tutorials or help given to players. Every decision matters, there are no save games, no extra lives, every mistake can be lethal. If you fail, you lose everything and you need to play again from the beginning with nothing but your wits, and your two hands. Fight the hostile environment, where every other player can be friend or foe and nothing can be taken for granted.
I can't see any servers what should I do? Please click the internet tab at the top and ensure your ping filter is set appropriately.

How do I know if DayZ has received an update?
We will communicate large update via our social media channels and Steam Announcements. All updates will automatically download and be installed via steam.
Is there going to be a price increase at any point?
Along with the remaining updates this year you can expect a new price point for DayZ, a slight increase to 27.99 EUR/34.99 USD. This is part of a gradual price change as we progress with the development and reach the goals that we along with your help set for the project. We would like to avoid a sudden increase in price once we hit 1.0. Don`t be discouraged by this increase however, the current price of 23.99 EUR/29.99 USD will still be available during the Steam fall sale. If you want to jump into DayZ, now is a good time.We are all very excited to announce that the first half of 2016 will introduce our final version and release from early access, with our final price point of 39.99 EUR / 49.99 USD.
Where are the devs?
Sites where the team is most active:
Moddb.com