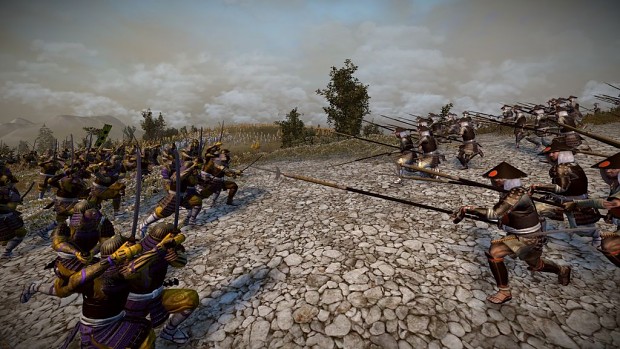 Tiny v4.1+++ HotFix

Launcher updated fully to work as intended with the previous fix.
Special new in v4.1++ HotFix (Urgent Hotfix released on 22/6/2012)
CAI should now build even bigger stacks, armies of Death in late turns. Now the AI is a much more resilient opponent and you should not rely too much in allies if you cannot keep adequate army forces.
Fixed a problem of the Launcher which made the Mod not to disable itself fully (the fixed sounds pack affects the installation by its presence in the data folder).
Naval experience reducing after bombardment should now be fixed or lessened a lot the probability to happen (needs testing).
Sengoku Light Cavalry have now 120 men instead of 90 (with 1.5X) as all other cavalry types.
Special new in v4.1+ HotFix
The so much anticipated fix has arrived. Finally all DarthMod files are in place and now you get the full experience. The "unit_tables" responsible for unit costs/upkeeps/special recruitment options etc. a very crucial file was damaged because of the latest CA patch and could not be used because the sounds got mixed (bow sounded like guns etc.).
Now the sounds are repaired thanks to crux3D and his genious Symphony Tool with which I repaired that dreaded mixed sounds bug.
I also thank all who have helped in this discussion thread: Corrupted Sounds Solutions and Discussion.
Musket/Rifle smoke improved (made slightly thicker and even more realistic).
FotS Modernization penalties adjusted better as per feedback (I repeat that with this system you have to choose your side and you cannot build everything as in vanilla... this is a feature not a bug, so if you want to be traditional, forget the modernization. If you want to modernise, stop building traditional buildings. Simple. You have to remember also that traditional bonuses are more in 1st level of technology.