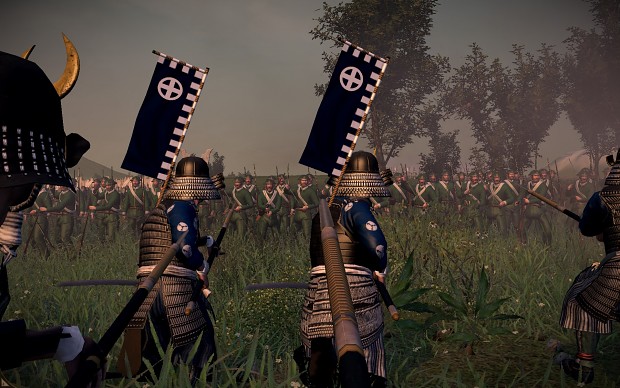 Special new in v3.8 HotFix (uploaded 11/4/2012)

Guns slightly more powerful to take down Samurai & Cavalry charges more easily.
More ammo for guns as requested.
Some slight improvements to Formations AI resulting to more effective BAI.
Gunboat balance tweaks to make them less effective in autocalc and in battle as it was required.
Garrison fixes (now Castle has correctly more garrison and also high tier buildings have more Line Infantry than Levy Infantry).
Fatigue affected more by reloading/firing.
FotS Infantry more resistant to cavalry.
(This hotfix is fully compatible with your campaign saves)
Special new in v3.8
Fixed the random campaign Freezes.
Fixed CAI preferring too much Yari Samurai.
CAI now not too aggressive.
Naval Autocalc improved.
AI formation fix so not to cause random CTD in battles.
Made CAI to prefer far less the Gunboats but I cannot optimise because the relevant file cannot be modded yet.
Returned projectile effectiveness to proper levels.
Fine tuned naval projectile damage.
Made less the accuracy bonus of a certain technology level because it increased it proportionally too much and destroyed balance.
Removed rank fire ability for Matchlock Katchi because the AI never used it and probably it affected negatively the AI using this drill.
Improved the artillery accuracy to be better as requested.
Lessened the artillery crew "dancing" (not sure if it is a vanilla bug).
Improved the CAI recruitment choices for all campaign types (Boshin, Genpei, Sengoku).
Naval autocalc should not be so lethal so that gunboats take bigger ships with them.
Many thanks to the people who have reported very quickly
in this thread: Twcenter.net
and here: Twcenter.net because without them I would not be able to update the mod so quickly.