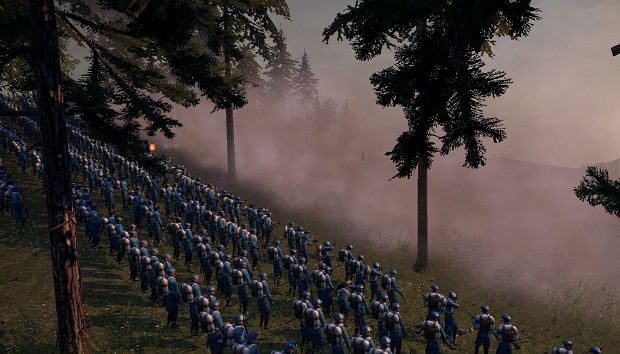 Special New in v3.5
Included many fixes and improvements to make DarthMod settings to adapt fully with FotS. Some noticeable improvements are:
-More realistic ballistics
-More chaotic and cinematic melees
-More realistic aiming procedure (not too rapid)
-Less accuracy as realism requires
-Slower reload rate
-Improved movement rates for infantry and cavalry (FotS cavalry not Benny Hill any more).
-Many more related to BAI and CAI
Darth Effects re-created to show visually stunning and realistic, marrying both eras, medieval and 19th century era. Darth effects are now enabled by default in the launcher.
Some issues reported (Sengoku campaign CTDs, Shrapnel shots not working, Arrows sound like guns etc.) are now resolved. If there is any other Sengoku Campaign CTD, possibly it is related to the official patch and not DarthMod.