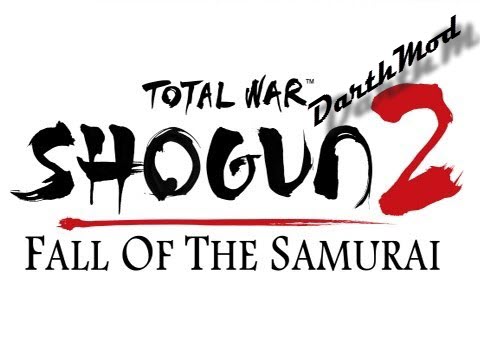 First install DarthMod: Shogun II v3.4 then install this patch which makes the mod playable after the latest official patch of Creative Assembly and the new game Fall of the Samurai.
It includes all the improvements of DarthMod: Shogun II v3.4 but some features are missing until the mod tools get updated so all available mod files can be tweaked as before.
Specifically this patch DISABLES the special land unit statistics of DarthMod (for example units morale, attack, defense values etc.) and special unit cost balances (for example unit costs and area recruitments) but it includes EVERYTHING ELSE of DarthMod Shogun v3.4 (for example overall dynamic morale, gameplay, CAI improvements etc.)
For the full changelog of DarthMod Shogun READ HERE.
In addition this patch enhances Fall of the Samurai in many sections.
You get everything of DarthMod Shogun except the following:
No special FotS unit statistics
No special FotS unit cost balances
No special FotS naval unit statistics
No special FotS projectile statistics
However, you will notice all other usual improvements you get with DarthMod, such as realistic movements, more realistic ballistics, more chaotic and realistic melee mechanics and improved BAI and CAI.Once the mod tools get updated, DarthMod will complete the scheduled improvements for FotS as planned. Do not wait until then... download DarthMod Shogun v3.4 and this patch and play the game, enjoying the enhancements you ask with your feedback.
For more info and feedback, visit TWCenter forum or DarthMod Twitter.
25/3/2012
A new HotFix is available which repairs the problem of Sengoku archers to be heard like guns. More files had to be removed which have to do with unit costs, area recruitments, unit caps etc. to fix this (unit_tables db files).
If the file is not yet authorised by modb, you can download it from here:
DarthMod_Shogun_II_v3,45_Compatibility_Patch_HotFix.zip