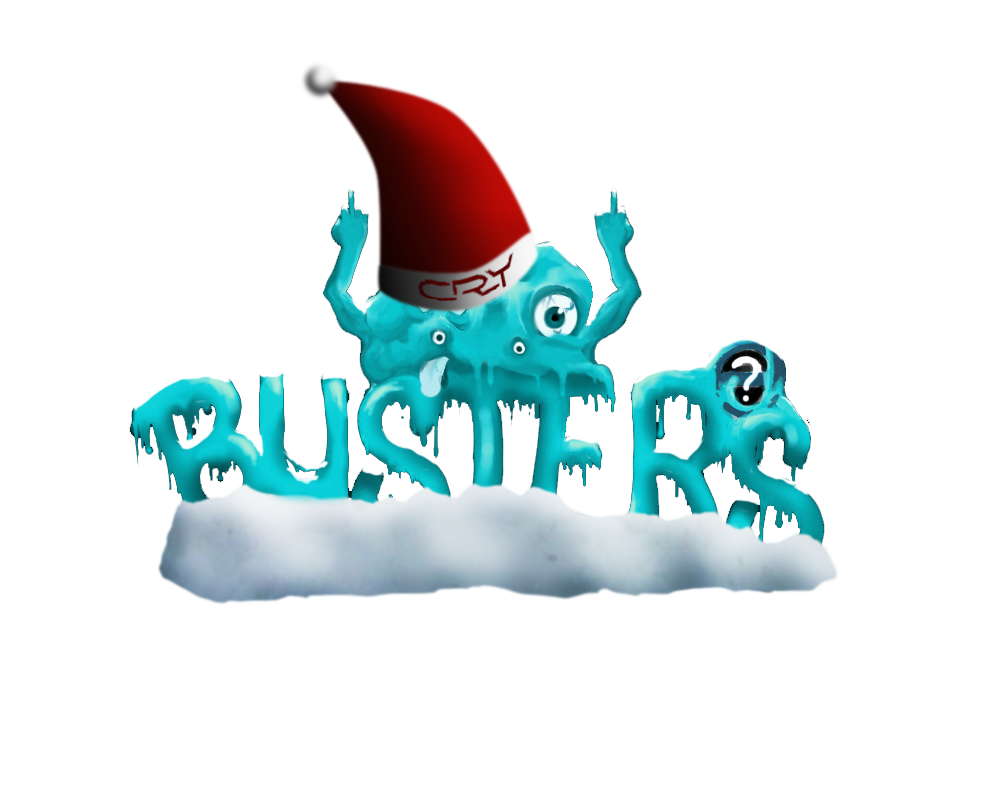 Proudly made on Earth:
Finally after 2.5 years of development we can proudly present you the total conversation: Crybusters - Mission I - A Crystmas Carol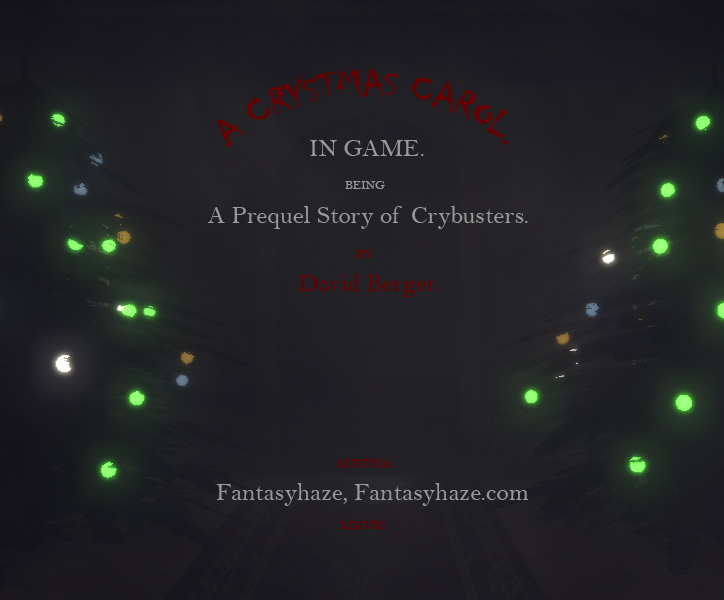 Crybusters Dev Team wish you a Merry Christmas and a happy New Year 2009
As a special gift to you we thought it would be cool to make a little Christmas contest. There are a lot of verdicts hidden in the mod. Each verdict has a identifier. You can send in the numbers you find and win really cool prices, provided by EACT. Everyone is allowed to participate. Just send all the verdicts numbers you find until 26th of December to David-Berger@gmx.net , mention your name/address and wait until the winners will be announced! If there more than 3 people findingall verdicts the winners will be decided by drawing lots.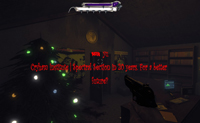 This is a typical verdict and has the identifier: yu
Prizes:
1st place:
2nd place:
3rd place:
Story:
Attention! - incoming transmission!
R.E.A.C.T.O.R 1, the communications system of Crybusters broadcast a warning and the Crybusters starts off their machines. Markus, Lucas, Mia and Nasha are awaiting the status report of R.E.A.K.T.O.R 1. It finally informs them that the submitter has the same communication sequence as the submitter from mission I, which was 20 years ago. "Load mission I", Lucas commanded.
Loading Mission I:
Mission I - A Crystmas Story
Christmas Eve, a distress call was received from the Cryham Orphanage by R.E.A.C.T.O.R 1.
The caretaker of the orphanage had called the Crybusters. "The house is a lie! It kills us all!", he had screamed before the connection broke.
Our heroes; Lucas, Markus and Mia are now on their way to find out what has happened...
What will they have to expect? Let's find out!
Features:
Total Conversion mod
New Menus
New HUD
New Weapons
New Enemies
Totally crazy story
Custom Music.
Design for Very High settings on lower machines
Installation guide:
Go to your Crysis root folder: -> Electronic Arts/Crytek/Crysis/Mods.
(if not existing please create the mods folder inside your Crysis root folder)
Eventually backup an existing Crybusters folder with the same name.
Extract the Crybusters folder from the downloaded archive if necessary by using an extracter such as 7-zip.
Copy the downloaded Crybusters folder into the mods folder.
Start Crysis, use the ingame mod loader to load the mod.
(additionally you can use the start64.bat/start32.bat files in the Crybusters folder to start the game)
NOTE:You can use this mod only with Crysis Version 1.2 and above.
NOTE:If you have messed up textures disable texture streaming: When you are ingame open the console with "^" and enter the command "r_texturesstreaming 0" (commands without "")
Download Mirrors:
- Crybusters - Mission I - A Crystmas Carol
Related Links:
- Mission I - HELP
- Crybusters - Mission I - A Crystmas Carol - Crymod.com [HELP]
- Original news on Crymod.com
Crybusters MOD Lead,
---___db___---