Hello,
It's that time. I've finally worked my way towards a suitable internal beta test version of the campaign. Last weeks I've been fixing things like a maniac to have a campaign ready for beta testing that allows selected people to experience the puzzles and can concentrate on them.
You also might have seen that I changed the mod details. There are now 6 maps in total and the intro that i've worked on for a month is also fully implemented, here's an "in production" tease: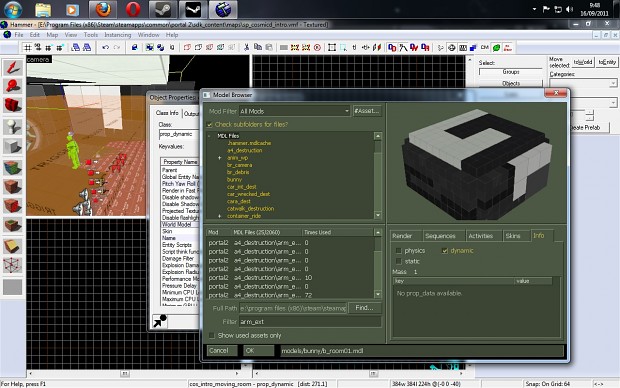 The maps now also have internal names and they are:
Angular Reality
A new Companion
The Shrine
Deadly Intermezzo
Euthanization Ball Room
Off on a Round Tangent
So want the mod to mature a bit further until i give it to the public in October. This also has to do with the upcoming DLC release schedule by valve. It might be that the engine upgrade gives me more technical leverage to deliver this campaign to you in a less intrusive way. For example, I now need to make an installer that puts the custom media (bik) files in your main folder because the game doesn't read it from the VPK.
Although I think the puzzles are pretty much set in stone there will still be some time for me to add some more music, an extra movie and change some of the bugs that the internal testers will report in the coming week.