Hello folks, and welcome to my newest little project.
I've been working on this mod for a while now, and thought it'd be nice to post it here, alongside the greatest other mods for our beloved game.
So, what is this mod? In a nutshell, this is a "Warfare" type modification. It will be a campaign-level mod where you'll manage your fleets in the fleet loadout screen (where you used to trade devices, now you'll deal in ships) and then move those fleets to several locations to battle an enemy. Once you've conquered all the regions in a given system, you'll be able to move on to an other one and so on until you finally take on the enemy on their homesystem.
- Beware that the enemy will try and breach your systems too: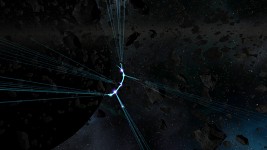 Once a battle is over (for best or worse), you'll have to choose where you want to move next (it doesn't have to be an enemy location, you can just take a turn off and take a defensive stand):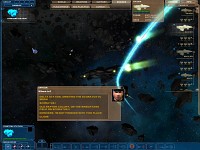 My ultimate goal with this mod is to create not one but a series of "Conquest" installments, porting some of the other mods to this gameplay. To that end I'm building the background code as generic as I can, and working hard towards an early beta to see what can and cannot be done in this new environment. But for now, I'll work on this one first: a portrait of the Noah-Gorg war.
Expect further news and images soon.
As always, any help would be gladly appreciated and it would certainly help move things along.
--Mularac--
---Taurus Group Senior Coder---