September Update
Hi all, Today's update is about infantry. Specifically, Germany's Infantry. Not really living, not exactly dead. So, what are they? All we know is, they know what it's like to be killed before.
The Sturmgrenadier
First up, the frontline trooper of the Reich! The Sturmgrenadier. He is armed with a K-98M-5 Rifle. A modernised version of the original bolt-action rifle. This rifle is semi-automatic and equipped with a heat shield to prevent overheating after prolonged firing. The soldier is equipped with heavy armor, but he does not feel pain when hit! So how many shots will be needed to bring this soldier down?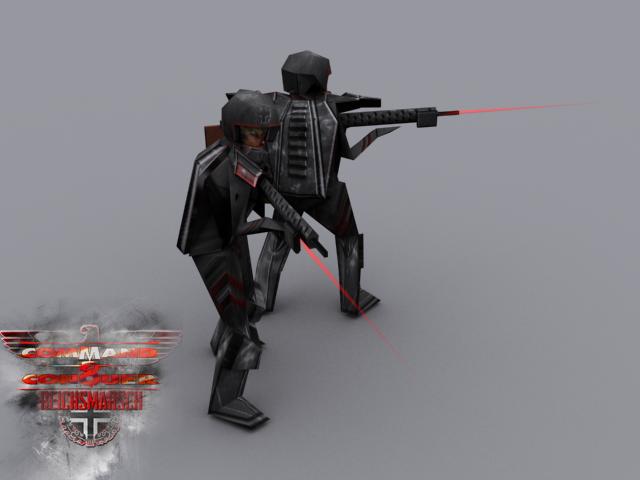 The Panzerjäger
Next, the German answer to heavy armor and fortifications. The Panzerjäger! He is armed with a Panzerschrek ausf. H. The latest in anti-armor and anti-fort. He is also equipped with an integrated targeting system with a monocular sight built right into his skull to ensure excellent accuracy even when under heavy fire. To save weight, however, he is not equipped with heavy armor protection like other soldier classes have. He can still take a hit, though, Breathing soldiers, beware.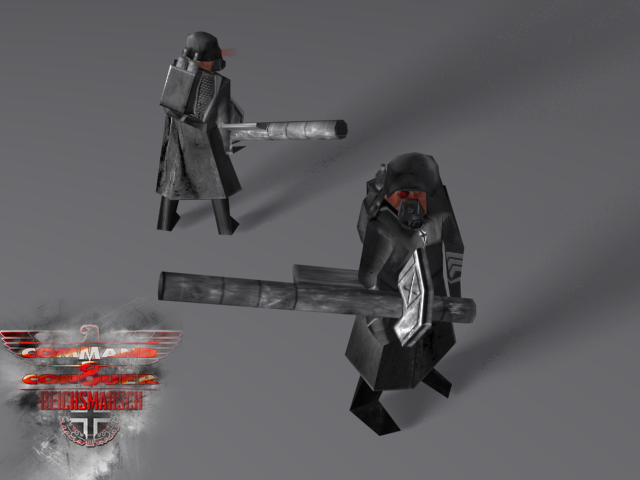 That's all for this update.
See you around for the next one!