While ca_desert (the name still isn't finished) is on hold until we get a programmer, I started working on a city map. So far, I have finished two buildings: a bus-stop, and the Quick Stop.
The Quick Stop is a reference to the Jay and Silent Bob films, and was requested by our animator, brandonsh. I based it off of this image: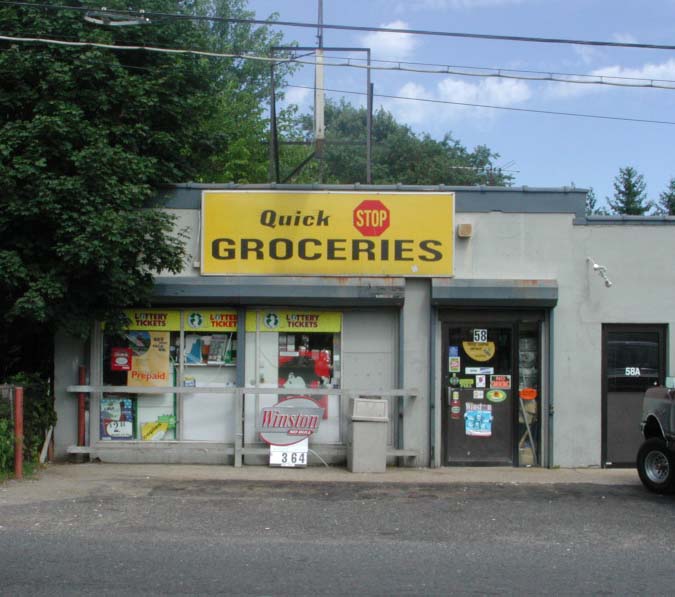 The end result was this: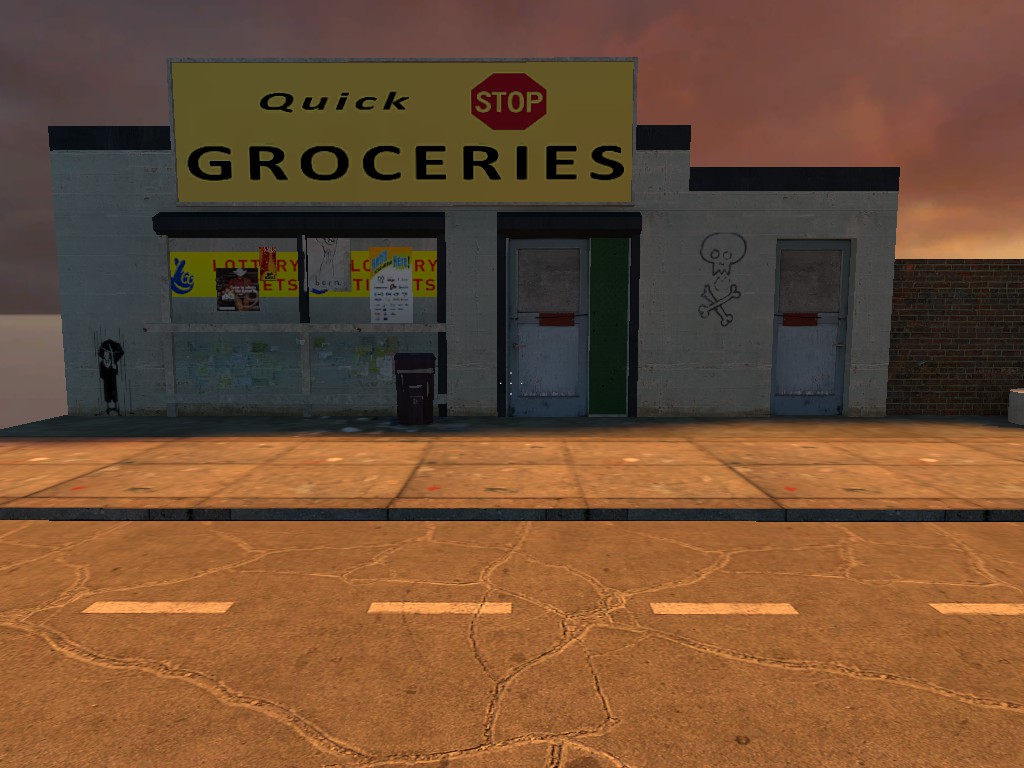 The custom decals and textures were all made by brandonsh himself. The posters are based on real ones, and you can buy the Nails one here: Viewaskewmerch.com
We don't get any money from that and it's not linked to us at all, but it could work as a souvenir.
The map will feature enterable houses, a playground, and anything else that I can think of.
Additional promotional image showing the Quick Stop from a different angle: