It's been a while since we last updated the mod with anything. Since the release of Blue Portals almost a year ago, we wanted to keep building on it. Adding new elements, ideas, and creativity. However, the life of Blue Portals wasn't going to be a long one because of many factors. Namely Portal 2.
After the release, we took feedback from the community and spent the next two months fixing the campaign's major problems. We shipped the major campaign update ahead of schedule and shipped Extended Play afterwards in March. Later in April, we shipped Conversion Cubed, a small one-map project testing out a new element. After that, Portal 2 took over our focuses, spawning Portal 2 projects such as A Little Higher and Alive & Kicking.
It's now been almost an entire year since we shipped the original Blue Portals, and over three years since the project actually started. From a simple trial-and-error map pack to a full mod, we just HAD to do something for the mod's anniversary. It's time to stop, think, and Refresh.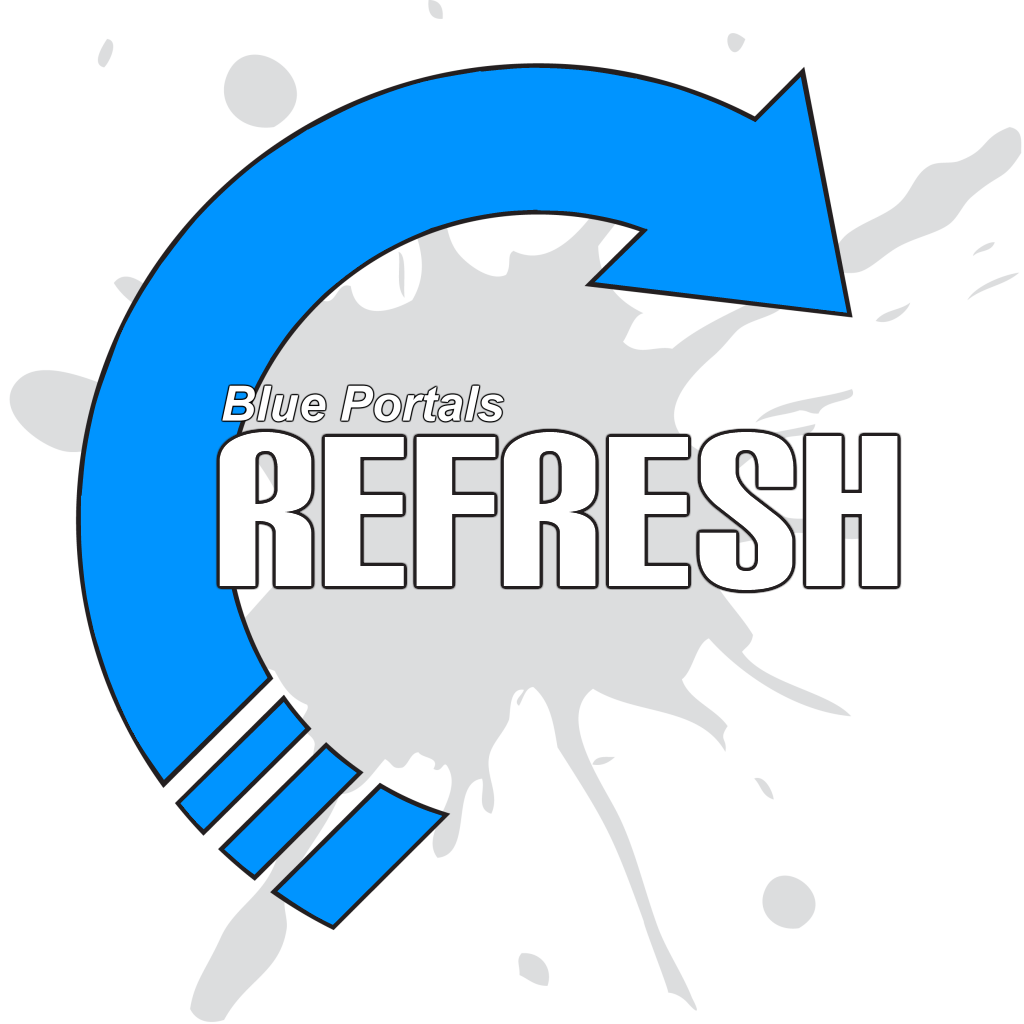 Blue Portals: Refresh is the official closure on the development of Blue Portals, and the conclusion to the campaign mode. "But what about UP?" you may be asking. Refresh is replacing UP, as UP had a lot of problems that couldn't be fixed and generally wasn't as pleasing as we had thought it was. Unlike other Blue Portals installments and content, more people from rHetorical (we're no longer the Blue Portals Development Crew) will also be working on the project, increasing the development cycle.
For November, we'll be actively updating this page with screenshots, music, samples, videos, and news posts. You know, like the good ol' days. Let's start... With these screenshots!
That's it for today! With any luck, we hope to get this addon shipped by the 30th. If not, at least before the new year.
Stay tuned!
-rHetorical