As you can see the main features of this update are the new casus bellis. Some of these are really pushing the limits of what is possible with modding, so make sure to read the tooltips before using them.
Liberating a country that you would like to keep as a puppet was a costly and time-consuming procedure requiring multiple wars, a lot of infamy and prestige loss. With the Liberate and Puppet Country casus belli you can now liberate non-existent countries as your vassals. Only available for Great Powers and as the tooltip says make sure not to use it with normal Liberate Country or Free People CBs for other non-existent countries.
There is a Dismantle Fortifications casus belli in the game which destroys all forts and naval bases in the selected states, but there was no way to force a country to dismantle factories. With the Dismantle Industry casus belli it is now possible. This was a bit trickier to make, and it only works with one country at the time. If you want to add the wargoal for multiple countries then make sure to peace out one by one. Be careful with it though, it could cause some economic problems if you overuse it.
With the Place in the Sun casus belli you can only take one colonial state per wargoal, and if you want to take something like Nigeria or Congo from another colonial nation it's gonna cost a lot of infamy. With the Take Colony casus belli you can now take an entire organized colony. It's only available for Great Powers after Great Wars are unlocked or after you research Mass Politics to give enough time for the colonial core spreading events to happen. It took a long time to make this work but figuring this CB out also gave me an idea on how to improve colonial dismantlements.
In vanilla the Rhine Crisis is only represented by a simple decision that gives you a Free People and an Acquire State casus belli, but you can't really use those to take or liberate the entire Rhineland. Now that decision triggers an event where you can try to liberate a French puppet Rhineland, conquer the Left Bank from Prussia or back down. Winning the war with the second option and following this event chain will put you way above the infamy limit to trigger a potential Great Power coalition against you, but it also unlocks a casus belli you can use to restore the natural borders of France, which works a similar way as the Acquire Austrian Core casus belli: you won't get cores but you can use the CB without justification as long as the conditions are met.
Because countries within the same sphere of influence can't declare war on each other, I added some arbitrations for the sphere owner to settle some well known territorial disputes, where you can award the entire region to one country or split it between the two. Right now they are only available for some Balkan and Central European countries but I'm gonna add these for more places in the future. Check the changelog for the full list of nations and regions they are available for.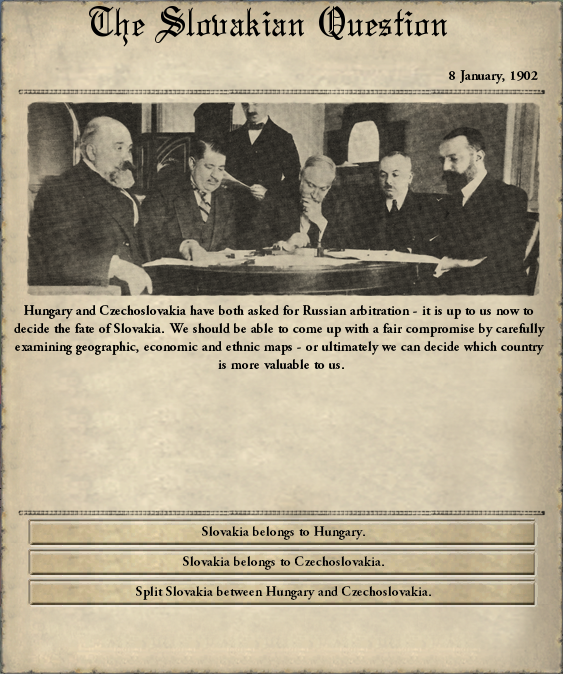 I finally got around to make some major map changes. For this update I mostly focused on the starting borders of North- and South America, most importantly the US-Mexican border, where the vanilla borders were really off.
As part of the new flavor there is an event chain about the Franklin Expedition. There isn't much about it in vanilla except an event about the HMS Resolute, which I connected to the new events. I made it possible to save them too, but it's gonna be a really rare occurrence.
For a full list of changes, visit the Changes and plans article or the download page.
At first I didn't want to release another beta update and this one would have been in an in-development version you can download separately, but over the months I've added more than enough content for another major update. I'm not sure if I want to release another one until 1.0, so to make sure you don't have to wait a long time I created a GitHub where I'm gonna post bugfixes, new decisions and events, map or graphical changes or just general balances and improvements. However none of the main features planned for the next update will be uploaded there, those will only be in the release version. I will let you guys know when there are new changes available there. Visit the link below, you can find some extra stuff there too.