Hi! Back2Fronts team has just been enlarged with a very talented skinner/texturer - Heavymetal. He can create very high detail photorealistic weapon textures. I added his name into Back2Fronts mod summary as well as into "MOD CREDITS".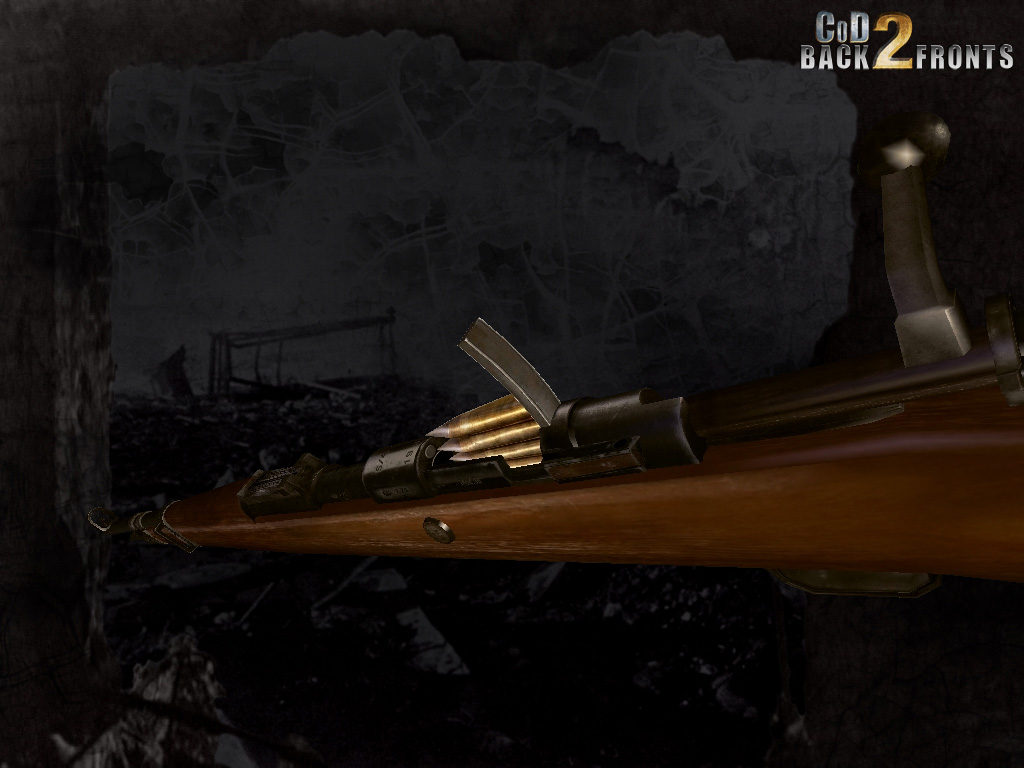 Skinning/Texturing/Modelling
Our cooperation started few days ago. Our first project is the Mauser Kar98k. He did great job on making a high resolution version of my original Back2Fronts Kar98k skin. But due to limitations of stock CoD2 skin's layout (=UV map) we decided to change it. So we made togather the new 2048x1024pixel skin for Kar98k. It needs some small touches due to model UV mapping but nothing radical.
As an addition to nice skin, I want to make completely new Kar98k model. Due to time limitations, I altered our already existing old Back2Fronts Kar98k model for the new skin so you all can preview the new skin in advance. To make it more interesting I created simple animation (with sounds) for the video...
Sounds that are in the video are the same as in the Back2Fronts Visuals.
You can watch here, or use video section.
CoD2 B2F creating new Mauser Kar98k
The 3D render of the new Kar98k skin used on old Back2Fronts Kar98k model.
There are more weapons we are cooperating on. The latest project is the MP-40.
We are also considering some older Back2Fronts weapon skins as well as completely new weapon skins for creation. I will keep you informed!
Cheers! MCh2207Cz