I wanted to give you guys an update. You are all really great by the way, I enjoy your enthusiasm and even more your patience.
So thats what happened:
From the end of 2018 to march 2019, I put all my free time into back to hell, Episode 1. Its practically done, but it also burned me out very much. I only needed to make a trailer, but I just played the levels to often for debugging and just had no motivation left and found no one to do it. I didnt even want to look back for over a year. I just needed a break, as I am doing 100% myself with no help.
Also I lost motivation because I just cant fix it as much as I would want to. It crashes to often, randomly, and I cant find out why. Which is very demoralizing.
Also I just could not see my levels anymore, I wanted to do new stuff. So I continued to work on Episode 2 and Episode 3 maps.
I only came back just now, because I had more time again since december 2020. I wanted to play a map and immediately wanted to fix some minor stuff after playing it in editor. Thats how I slowly got back.
Now the good part, sorry for the boring intro
Now I can tell you that I finished important stuff for "volcano" and am pleased with it. Volcano and Outpost (see outdated video from post before) are from Episode 2. Outpost is done, volcano now needs polishing. I think the 2 levels of Episode 2 will be better then episode 1, we will see.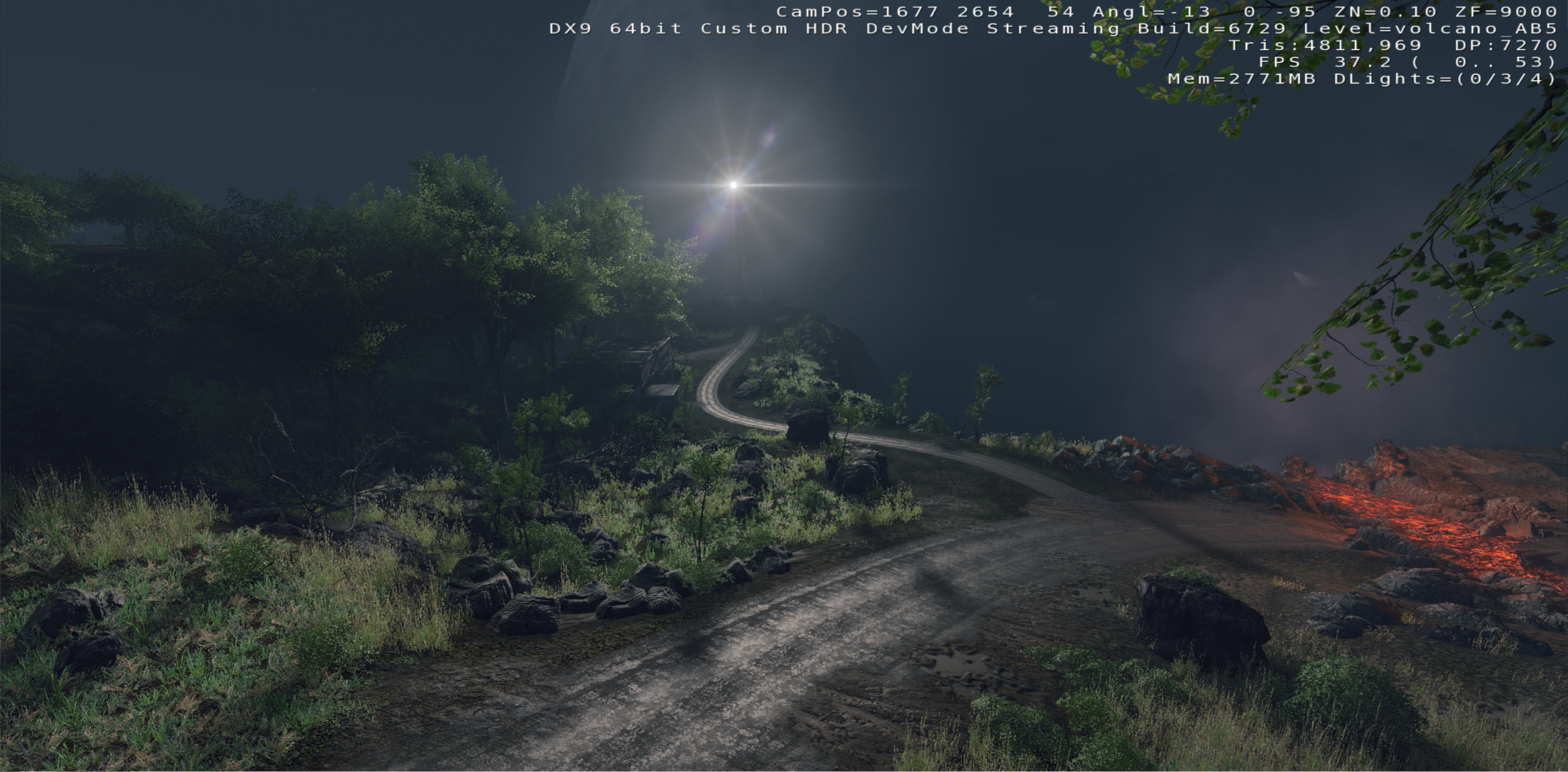 Also I decided to integrate upgrades for the player. Because I already changed the Nanosuit before for gameplay improvement as a redcon. Now I realised it be more fun to upgrade it and decide for yourself what you want to upgrade. This was just an early video of the upgrade hud working as intended.
The image and videos where not intended as promotional material, but I thought why not.
Now the important part why I am doing this update mainly. I wanted you guys to know about the Back to Hell Discord. Its fairly new and I am happy about every new member. You can contact me via discord and am looking forward to greet you!