Hello trackers from ModDB.
On August 3, we have celebrated our 3rd year anniversary with Amnesia: Fear in Hands. It's have been a tough path making FiH possible even with our main duties at home, jobs and school. We spend most of our time into this project, have been awake for entire nights, setting everything right, fixing bugs in the levels, looking for the voice actors and actress, looking for 3D artists and music & audio composers. We have been waiting for too long to announce this for you guys. But we are happy to say that we are almost finishing the game. We will officially release Amnesia: Fear in Hands on 2016.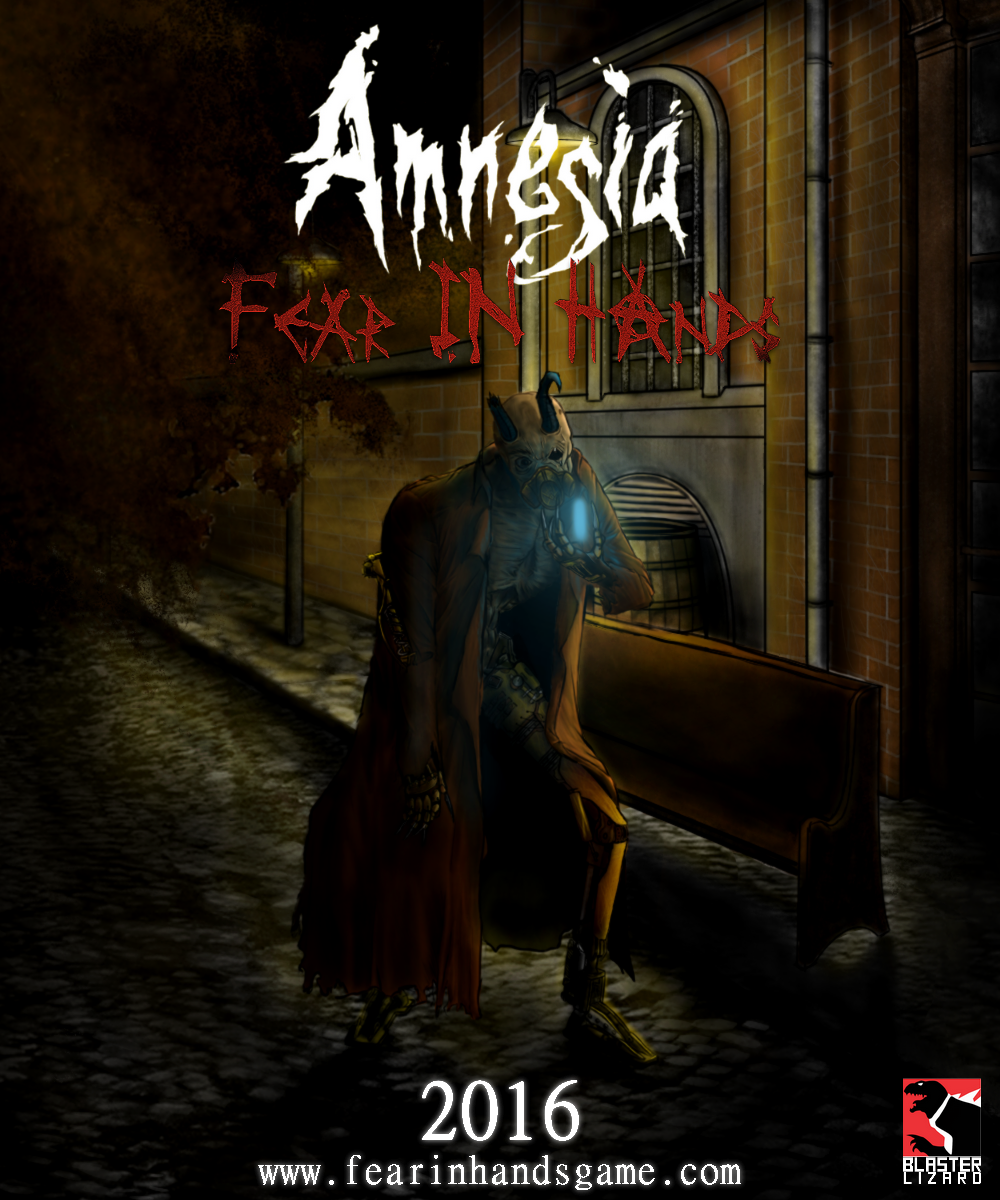 We wanted to take this time to thanks for all the support from you guys. I wanted to mention some names of users that have been with us since the beggining. We are sorry if we end up forgetting someone, but here it is: TheGamerUnknown100, TheUnbeholden, CloudExSoldier, IAmAWallet, Uber_eXe, MatsSoevik, Seaal, StevenTasiopulos, DarkPhazonDescent, DarkPearStudios, KiraImmortal, Amnesia049, chronogyros, WhiteFrozenPetals, Octrox, MyAngelsDragon, Sampleman, Border_Of_Insanity, Mr.Birds!, PINEAPLEGRENADES, SovietMentality, unbakarna and many others, but specially to all the 378 followers of our game through all this 3 years, and the ones that will come after this update. We are making this for you guys.
To celebrate this special date, we decided to announce what we have been hiding to ourselves. The official artworks, colored and in full scale, that will serve not only for the loading screens for the game, but as wallpapers if you want (wallpaper version will come soon). There must be some surprises until the launch, so at the time, we will only release one artwork available for download, called "Shattered Pieces", featuring the iconic character that almost all of you already know, The Torturer (voiced by Paul Rude).
We are launching too a new preview of the original soundtrack of Amnesia: Fear in Hands, composed by Jackson Thomaz from Pasttronic. You guys have been asking for more originality for the game and we are hearing all of your suggestions. They are specialized in retro-eletronic music, but have been creating a tremendous OST, exclusively for the game, and you can hear it with your own ears here:
These songs will be available for download by the end of this month, through the upcoming new website that we have been designing in the last few months. We thought that after so much time using the same website, things got a little bit unorganized and confused, so we remade it entirely from scratch and we hope that you will like what you will see. The link for the website will be available for everyone soon, so do not try to use the link you saw on the Game Cover poster yet.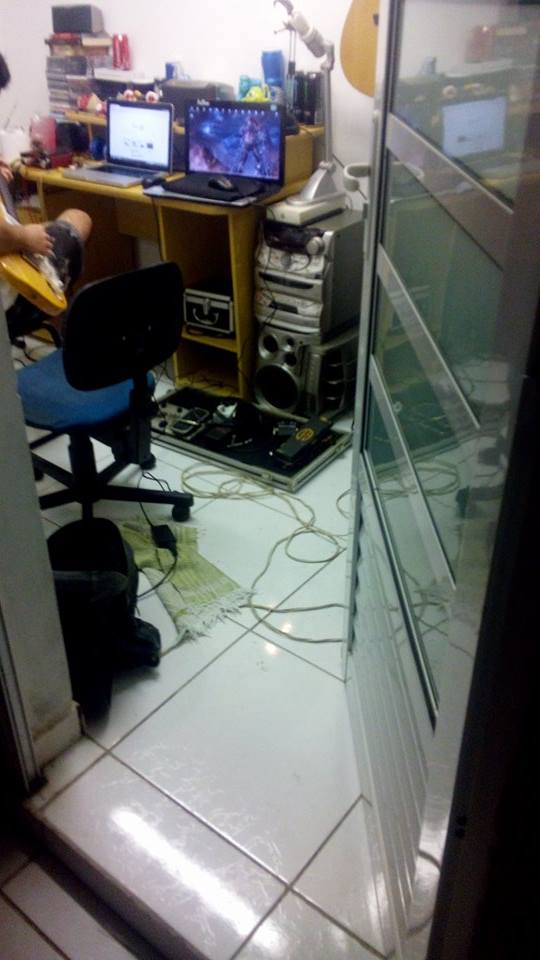 Pasttronic is working in the FiH Original Soundtrack in order to give the game more originality.
We have new screenshots of the game for you to take a look too. More shall be revealed on the images section of the Mod page but just to feed your curiosity, here are some of them. The two screenshots you are seeing below is from the demo "Between Us" that will be released on the first semester of 2016: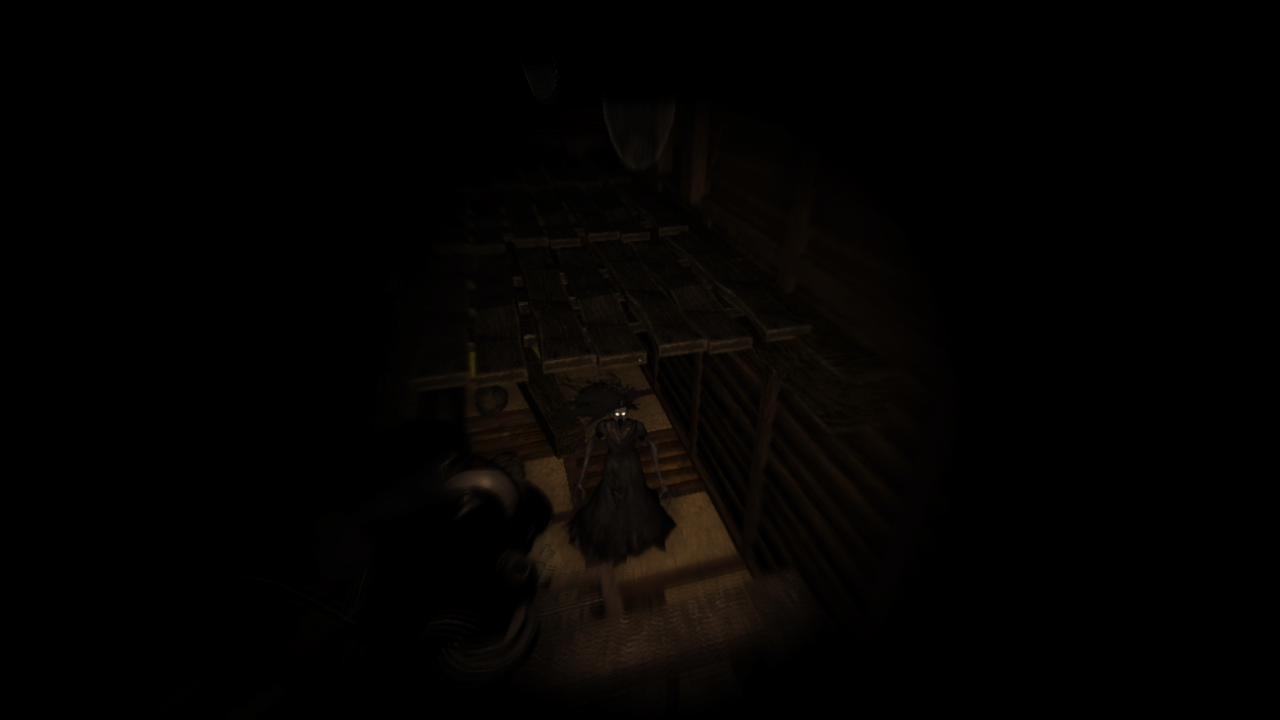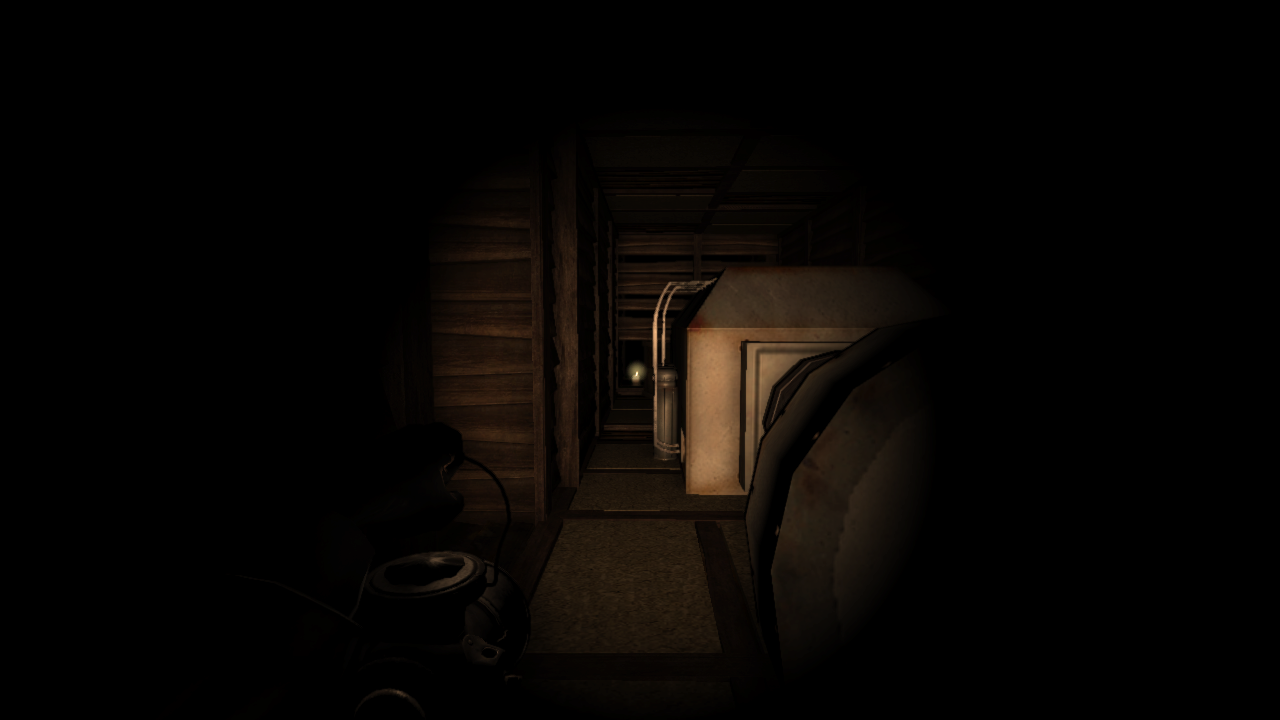 There is also some new trailers for you guys to watch! This is the Official Trailer #1 of Amnesia: Fear in Hands. With this trailer, we wanted to take all the previous previews that we've shown before in this page and not just mixed them together, but to reveal what is happening during and after them. Enjoy it.
Well, this is what we have to show to you guys for today. On August 13, there will be happening the Blaster Lizard Game Showcase and it will last until September 10. Between these two dates, we will be announcing something new almost everyday, since screenshots, soundtrack samples or videos. Stay tuned, because there is a lot to come.