Here you can know about the better incoming options for this year or at least non too far in the future:

Vol`Talkes is probably the most promising. It is a game at development thanks to one deal from RazielKanos and his team with Petroglyph for create their own game with the Glyph Engine. It will be a game very similar to EAW and friendly for modding because it will be one of their main objectives, a game where the EAW community can import all their mods.
You can read here the description from RazielKanos.
RazielKanos wrote:
Greetings guys!

My name is Chris, some of you may remember me from the Steiner Modding Group

A handful of people from different modding groups came together to get Empire at War to the next level.

Right now we are working on Empire at War 2 - well not literally - but we have a deal with Petroglyph that we may use the Glyph Engine to create our own game. No, it will not be a Star Wars game - the story takes part in our own universe, but since we all come from the modding scene we're going to put a huge priority on creating a very modding friendly game.

We hope you guys will help us to make this game happen, tell us YOUR most annoying things in EaW/FoC so we can try to iron that stuff out. So far wet added some basic modding tools directly into the game. The gam will convert your graphics into DDS files, it will create your textfiles out of a simple txt file and we have a ALO converter for the latest version of 3D Max (2013) and plan (after release) also to try to get something for blender too. Thats unfortunately quite tricky since blender doesn't really read the DirectX shaders, so this will take a bit more time...

We currently are in need of a person that can create our models and pout textures on them, since our guy we had in the team isn't able to do that any longer for us

So if you're interested to see your work in a real game, let me know. You also get a share from the profit the game will make, so no need to work for nuts and glory only
If interested please send me a message at art.stuff@hyperdrive-games.com

We also need you help on facebook to get more likes! feel free to tell your teams and friends about our game, the more people we reach the easier we will be able to rise money to finish the game

Last but not least let me show you our feature list for this game

Gameplay Features

• more than 40 different units
• hardpoint-based strike options guarantee deep tactical gameplay
• no simple paper-scissor-stone mechanics
• intense and long battles with hundrets of units under your command
• plan your attacks in a huge galactic scale on long term objectives
• 2 different game layers in real time - a strategic galaxy map and tactical battle enviroments
• 5 different fractions
• 2 playable fractions

Singleplayer Features

• singleplayer campaign with 60-80 hours of gameplay
• open world (galaxy) gameplay
• player decisions have an huge impact on story development and unlock different units and allies
• many different side missions, that want to be found and mastered
• different strategic and tactical options guarantee gameplay rich in variety
• tactical use of Power-Ups
• long lasting support after launch with new maps, missions and units

Multiplayer Features

• Units unlock after progress in singleplayer campaign
• Unlock of powerful hero units
• 2 playable fractions
• different tech-trees
• hardcore hero units (they die once, they're gone)
• tactical buffs and debuffs
• buff crafting system
• huge shipyards develop new units and heroes
• coop multiplayer with 4 players vs 4 NPC's
• up to 4 vs 4 player battles
Glyph is the graphics engine from alamo made by Petroglyph and it is probably 100% compatible with EAW/FOC. They have a 3Dmax 2013 export plugin and with it, import models from EAW/FOC to this Glyph engine can be easier. Of course we will need to make again the space/ground maps and more but it is probably the best option.
The unique bad point, it can be how the game will run at directx 9 but I do not see it as a bad point. Probably it is better for the type of machines that all we run and for import the EAW/FOC stuff from our mods.
RazielKanos has announced the price from the game at 25€ for the standart edition and 35€ for the deluxe edition.
Now we do not know a release date but I hope that it will not be too far in the future. At least we can think how all our EAW/FOC will not die here and it will have a very fun future for all us.
When I started this news, I spoke about more options, yes, there will be more options. The second will be the next game from Petroglyph, it is named Grey Goo and it will be sell by a new and unknow company named Greybox Greybox.com
Grey Goo will be a RTS very similar at concept to the old C&C games but because it is developed by Petroglyph, we can think how the game will be able edited.
I can imagine that it will remember a lot to Universe at War because it will be centered at one planet.
The game will be released this year at Steam. You can see some screenshots here and more at this site. Greybox.com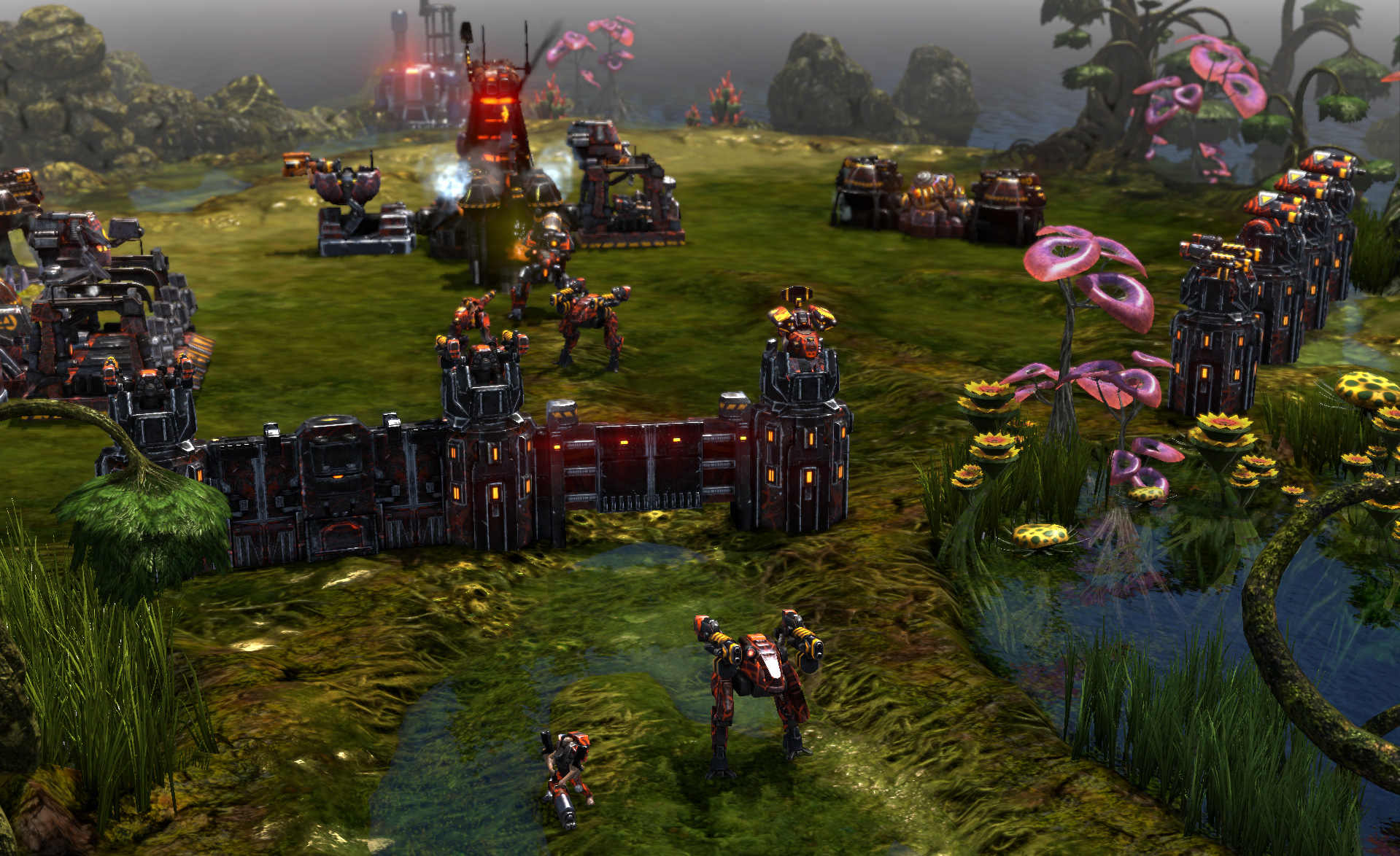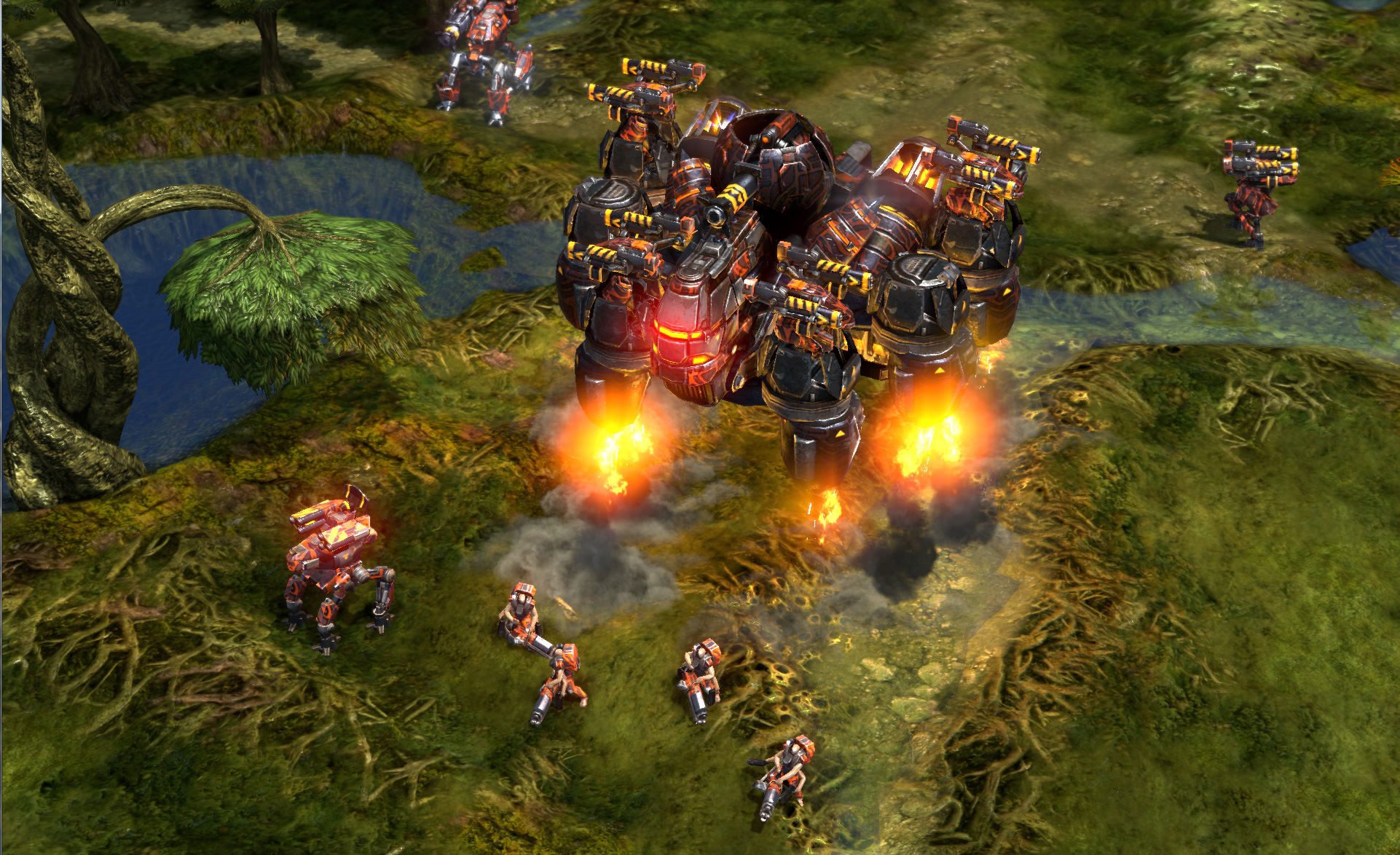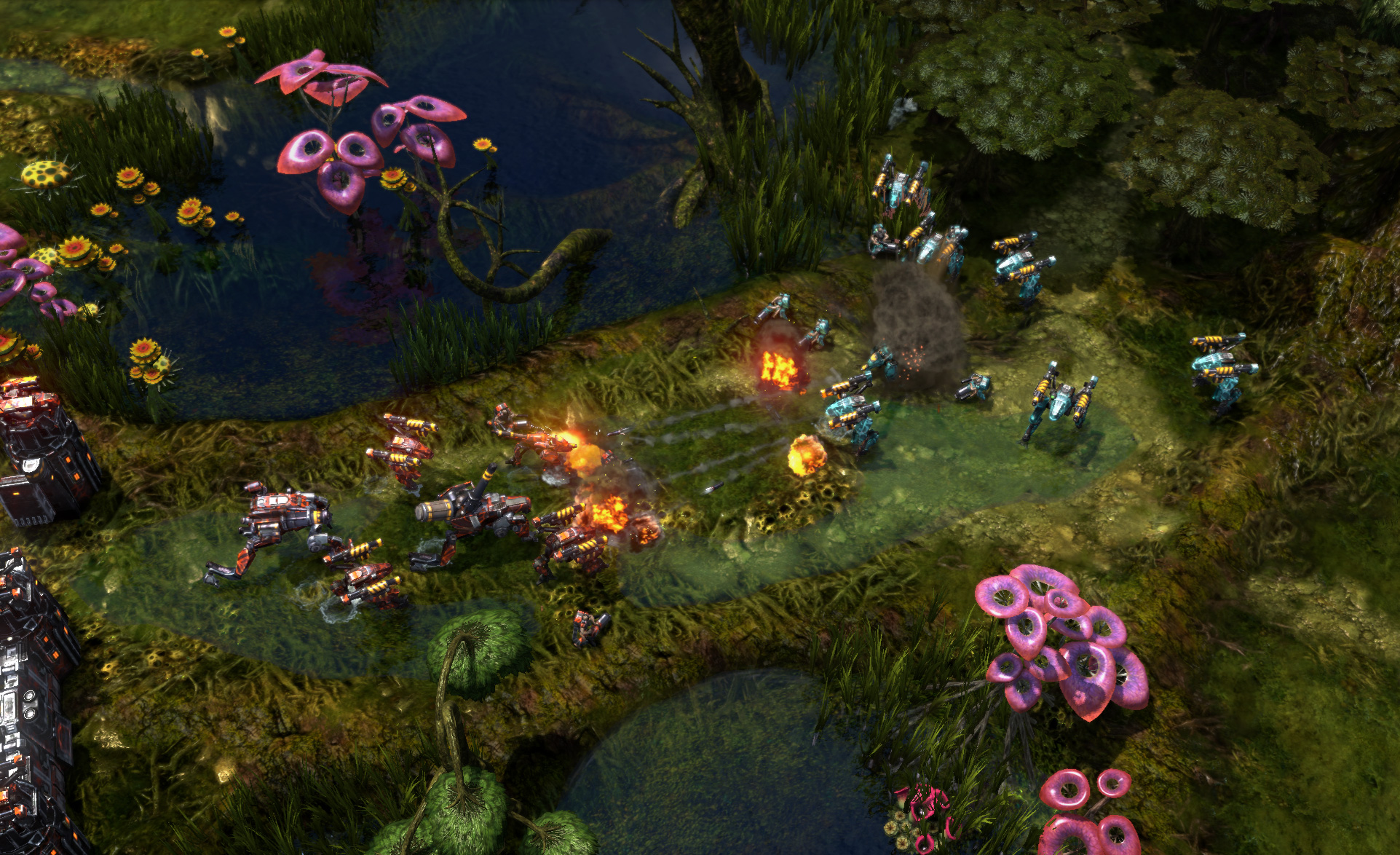 Personally, it looks very good but we do not know if it has strategic map and we are very close to know how it has not space battles or something similar. Of course it can be good for a type of mod as my last Universe at War mod.
Well, these are by the moment the best options. Probably there will be more, I know about one 4X RTS game which it looks very good but I do not know if it will be able edited. It is named Novus Aeterno, you can check it at kickstarter Kickstarter.com
Another game which I follow very close because probably I will edit it, it will be the next Close Combat The Bloody First Matrixgames.com . It will be a new title from this old saga but set at 3D with a new engine made under Unity3D engine. We do not know too much about it but we know how it will be able edit mostly and it will be similar to the other Close Combat games but at 3D. Other features will be these:
-There will be a scenario editor with an integrated map editor. Typical Map sizes will be comparable to the existing game.
-It will add a destructible environment, not at 100% but similar or bigger than other CC games.
-As other CC games, the multiplayer will be 1 vs 1.
-There will not be strategic map but you will be able choose your troops.
-The Bloody First is the US 1st Division who fought through Tunisia, Sicily and Normandy. You will be able to play through all three campaigns. Another huge difference will be this campaign mode, it will be more CC3 style than CC5.
As you can see it will be a wargame at 3D and real time. I like a lot this games and I made before several mods for them, even one Star Wars mod for Close Combat V. Now if they make a new version and at 3D, perhaps I make similar mods, even one from Star Wars, there are many things from this type of games that you can not see at other games.
Well, I recomend you check this games at specially vote as "I like" at facebook for Vol`Talkes Facebook.com , it will help them a lot.
About me, by the moment I will continue editing the mods that I have but the first time that I can move my ass to another game joining the features from EAW, I will move my Alliance mod to it at 100% and I will forget EAW forever. Have fun.