Hello I want to share those two games found on itch.io:
Passpartout: A game where you as painter try to survive paying the bills with what you get from painting your canvas.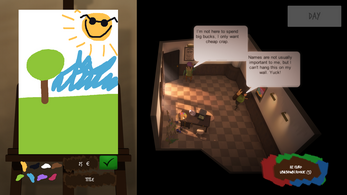 I do not like: Not having interaction with customers.
Not having challenges as paint with X colour or do Y geometry.
It is not said into the game what price is recommender at first, even if authords do say it is fundamental to start with 30 buckets canvas.
I like: Different clients do want different art
Each one values how many time do you spend painting it, or how much does it cost even what title did you put on it.
Controls are easy just mouse.
Police stories: Decide whether arrest or shoot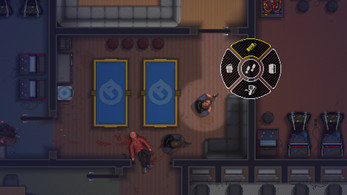 I do not like: not having a graphic tutorial even if I do think the way which squad orders are implemented is easy to understand because it is imaged based, and are hints about what does E action key; but I would prefer an introductory tutorial.
Opponents are quite static, I mean they await for you to enter into the room; except one time during the first match when I found one guy exiting a room by itself without opening it.
Objectives are not clear, I mean it should display how many bandits are left.
I like: Enemys are randomly placed.
Decistions are crucial for you and your mate as well as criminals too.
Having a mate to give orders to is great.
Bundle kitt: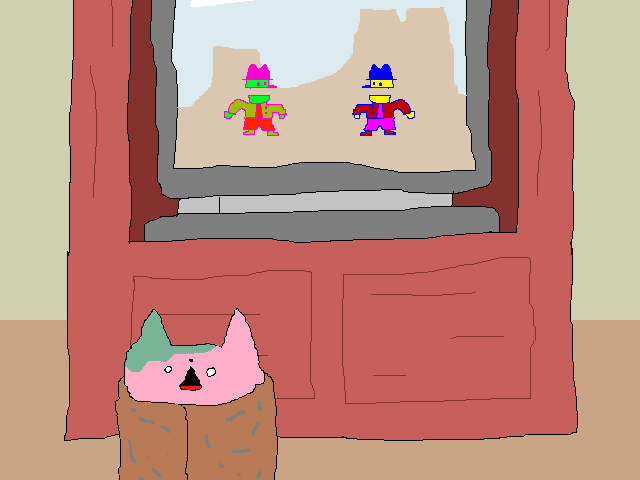 I do not like: Why is there only a cat in all the game, the main character?
I like: Story and the wow moment during the catnip thing.