Thius game has been developed by students in the "Videogames Desing and Programming Master taught in the University of Las Palmas de Gran Canaria", it can be downloaded free: Download for free
We are a recently created robot whose objective is to defend the factory where it has been created.
We can choose to select the language, so the game is available both in English and Spanish.
In the story mode we need to collect various data disks, avoiding to hit with the obstacles and destroying all the enemies: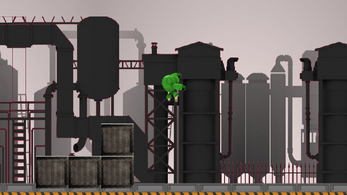 In addition there is an endless mode where you can have a randomly created experience and your own record gets saved: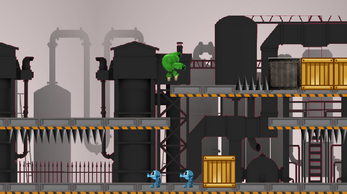 Plus you can play directly online in this link: Play online here
And it plays smoothly in the browser: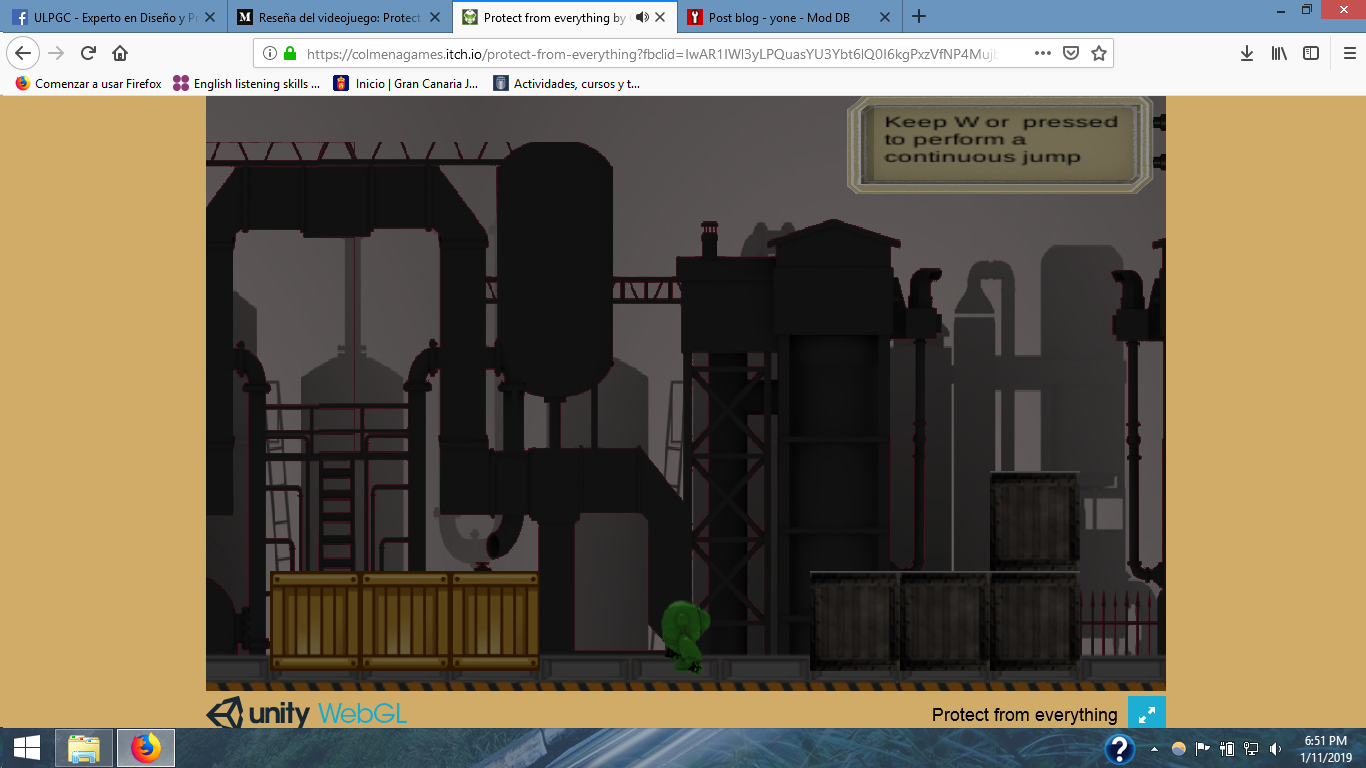 Definitely it is an interesting game to play, I would like some sort of cooperative mode.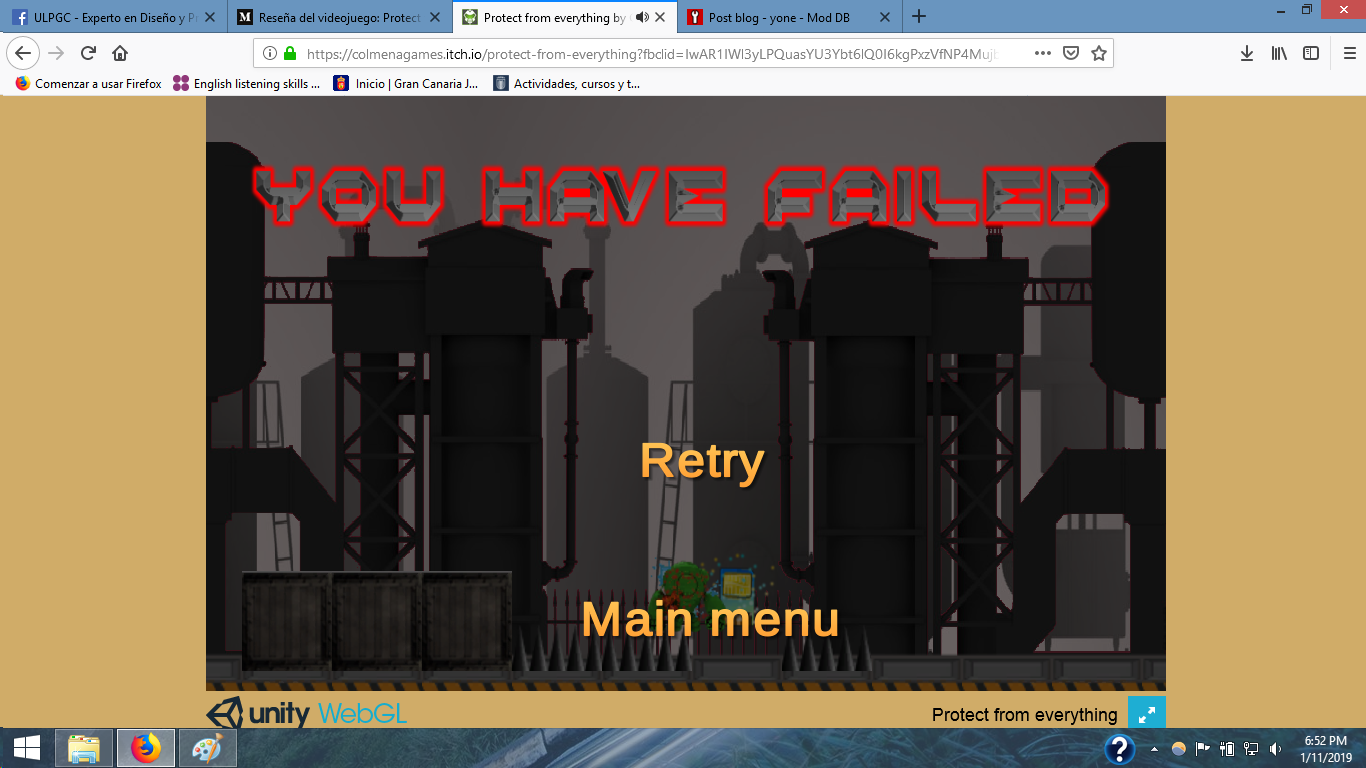 What do you think?