This weekend more than 60 people from around the world have been competing in the Crossminton Spanish Open.
At the same time a game fully developed in Canary Islands have been presented, which is dedicated to Crossminton.
We have had the opportunity to see great players as Peltier, playing the game with their own characters: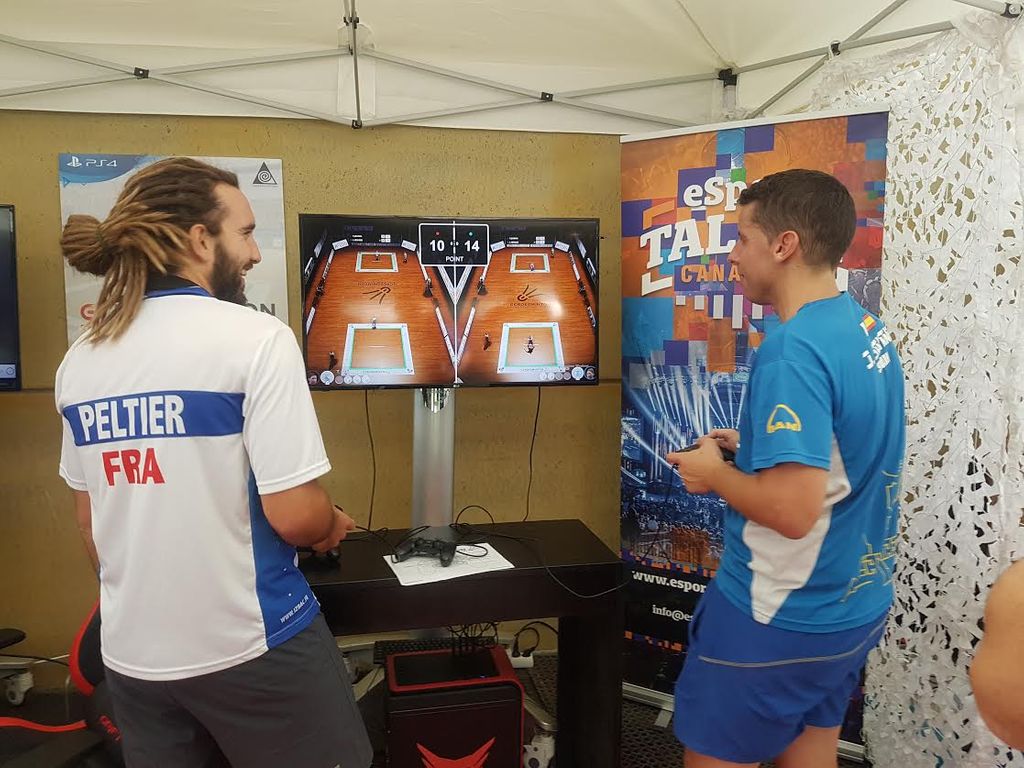 Image taken from Canariasenhora.com
There was also a tournament where amateurs as well as professional player could compete face to face in this interesting videogame.
In this video you can see how id the game played:
And here you can watch a newer version:
In addition the public could test it in the event: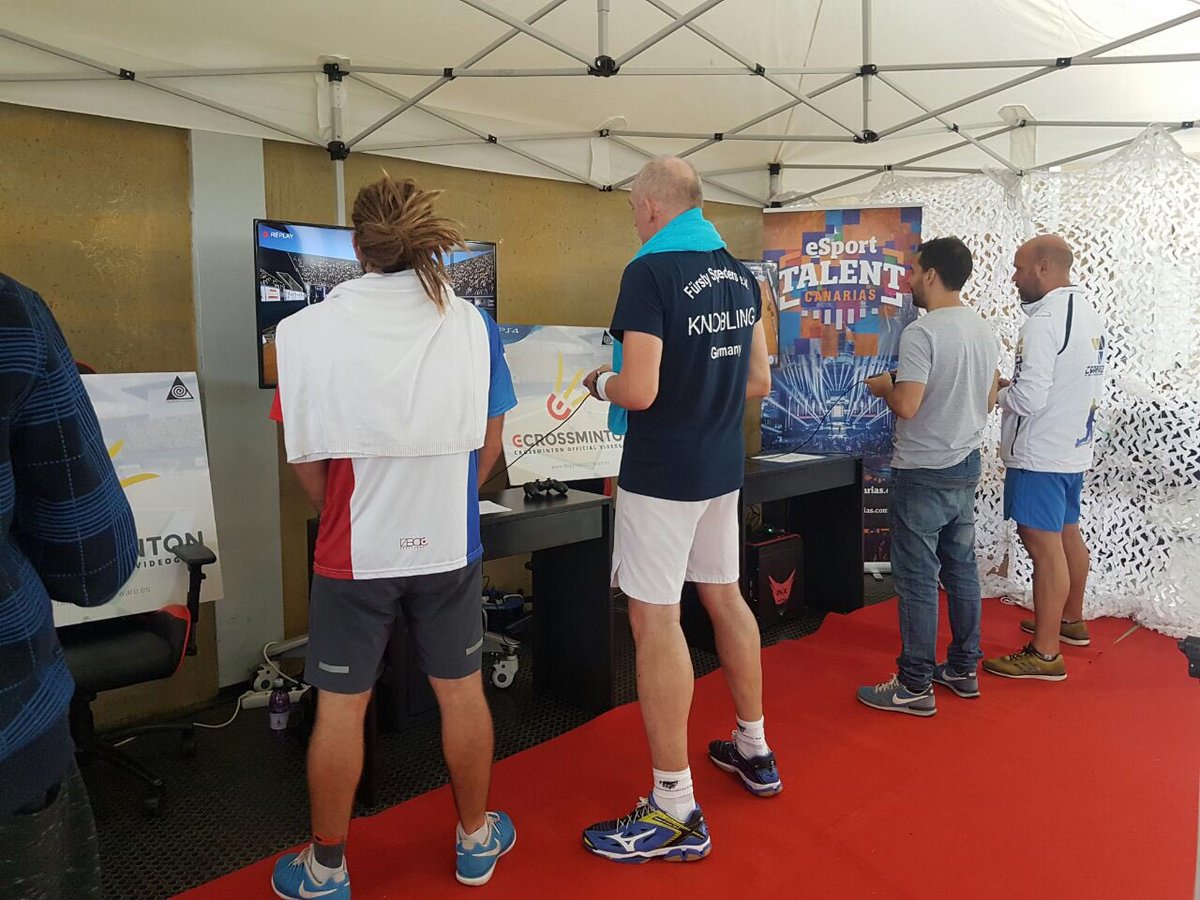 Plus if you would like more information about this sport you could watch a match: