Fallout New Vegas
---
Gas Masks of the World - Created by me (TheLozza and Imu333 texture artist)
Cliff-face home
Ravens Nest
High Desert Tactical Gear
Dragbody's Armor Packs (Requires VGU Account Verification)
STALKER Armor Mod (Requires VGU Account Verification)
Detailed Normals - Texture Pack
Better Game Performance - Must have, even for high-end pc's.
Western Sky
Aks and Ar15s Rifles Pack
Beyond Boulder Dome - Massive DLC-like mod.
AK47 Millenia
The Weapon Mod Menu - Lets you attach and detach weapon mods as well look what your weapon can be modified with. This is a must have just to polish the game's weapon system.
---
STALKER Call of Pripyat
---
Credits to David.M.E for finding links and created translations for some of these great mods!
Sigerous mod 2.1 - The most amazing Call of Pripyat mod I have ever used. Adds hours of more story line.
Hundreds of new features like ordering guns from traders and items at every station, new armors, and new locations. There are new factions to join including the mercenary faction and you can earn money doing missions for them. It even has its own Rank system needed to order in better weapons.
[REQUIRED FILES]
SGM 2.1 SGM 2.1 main mod Patch SGM 2.1 fix 22.01 Patch 2 gamedata.7z
English trans SGM 2.1 English translation.....7z
[Fixes/Addons]
SGM 2.1 Torrent http---narod.ru-disk-37882799001-SGM_COP_v2.1_Full.exe.torrent.html
SGM 2.1 New Artefacts mod SGM 2.1 Artefacts addon.7z
SGM 2.1 New level pack SGM 2.1 new level pack.7z
SGM 2.1 Gun patch SGM 2.1 gun patch
SGM 2.1 pistol fix SGM 2.1 Pistol fix.7z
SGM 2.1 LR-300 'Limited' Sound Fix LR-300 Fix
SGM 2.1 Af3 merge patch SGM 2.1 + AF3 merge patch
SGM 2.1 Af3 merge fix SGM 2.1 + AF3 merge patch fix
SGM 2.1 MP3 player fix Narod.ru
--------------
AMK Devolution
An amazing mod developed by DavidME. Changes all aspects of the game, heaps of new weapons, armor, storyline, areas, gameplay etc. Highly recommended for Stalker Fans who have played the game inside out. Download the mod on the developers profile here
--------------
SMRTER Pripyat - This mod trys to focus on keeping as much of the vanilla game as possible however completely re-doing the weapons, items, stashes and armors system. Overall I must say this mod really suits the lore of the game as the new items have properties and descriptions that a real to the zone. Nothing is OP, everything is balanced, Mercs are prepared for radiation, but not prepared for the anomalies.
INSTALL IN THIS ORDER!
SMRTER Base mod Main Mod
Weapons Addon LITE - Weapons addon
Weapons Addon patch - forgotten files (some files were forgotten in the addon causing CTDs)
Options pack - options pack v2
Fixes Weapons and Items Descriptions fix
If you like AF3, here is a merge patch that can be used, however read the readme for steps on how to install it without causing crashing because of the other mod fixes/addons. Download
--------------
Swartz Mod - Completly re-visits the game by adding almost a hundred new weapons including the beloved
G3A3, a quite rare gun as it is not seen in many mods. But the most notable part is the overhauled radiation system, there is radiation in almost anything based on its real life properties. Radiation doesn't drain your health, but deffects functions and causes screen blur and shake.
Misery - Call of Pripyat at its most miserable and deadly time, surviving Chernobyl just got a whole lot harder.
Complete with new weapons, AI, Aid and best of all, its Realistic Combat component.
Armory Mod - Adds many new armors to the game, they really fit the concept of STALKER, notably due to the
gas masks.
Particle Paradise - Completely overhauls and adds more amazing quality effects to the game. Must have for
High-End PCs!
[Upcoming]
SMRTER Pripyat - There is no way to describe how good this mod is going to be, new locations included
'Metro' and many Build 1937 maps like Dead City, hundreds of new weapons, new mutants, new economy and
so much more. Have a read up and check out the screenshots, its worth it.
Variation Mod - Adds 270 new npc models that really fit that lore of the game.
The Way in Pripyat - Completely new storyline, new characters, new locations, new weapons, new mutants, new armor and helmets including the GP-5 Gas Mask, this mod also contains some content released in 'The Armory Mod'. You start the story in Cordon.
New link to Main mod, .exe version Main mod .rar
Patch Yandeks.Narod / contains portable stash MERGE patch
Weapons fix Mediafire.com
Final Translation The Way to Pripyat. English trans.7z
---
STALKER Clear Sky
---
Modpack 1.4 - The very best conversion mod for Clear Sky I've played, pretty much a less stressful misery. New sound, textures, weapons, armor, scripts and much more (You don't lose your reputation with Clear Sky when you leave the swamps!). Many of the assets were taken from Misery with permissions. I highely suggest you try it out once you have finished the vanilla game.
Modpack 1.4 Main
-----------------------
3GB RAM - Works with every Xrengine.exe
Alpha Clear Sky Stalkers - Adds great new clear sky npc models.
Clear Sky new camo - Must have for a more natural STALKER look.
European STALKERS - New texture for mercs.
ACUPAT Mercs - New natural looking texture for mercs.
---
Grand Theft Auto IV
---
Simple Trainer v62 - MUST HAVE FOR MODDERS
Speedometer KM/PH
Read Dead Desert - Reloaded
Ferrari 355 F1 and Sound
AK-12 - Newest model and custom texture
Lamborghini Countach LP500
2012 Porsche Camon R
458 Spider
ENB series by Blackhorse
Graphic Enhancement Low-End PCs V7 - reuploaded by me as I cannot find the original author
NFS Shift 2 Porsche 997 GT2
AH-1G Cobra - Replaces Annihilator not buzzard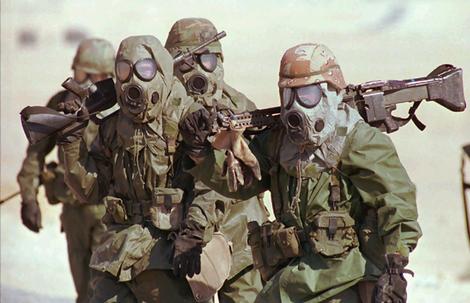 ^US Soldiers serving in the Gulf War^
-TheLozza