Titanic Doom's Progress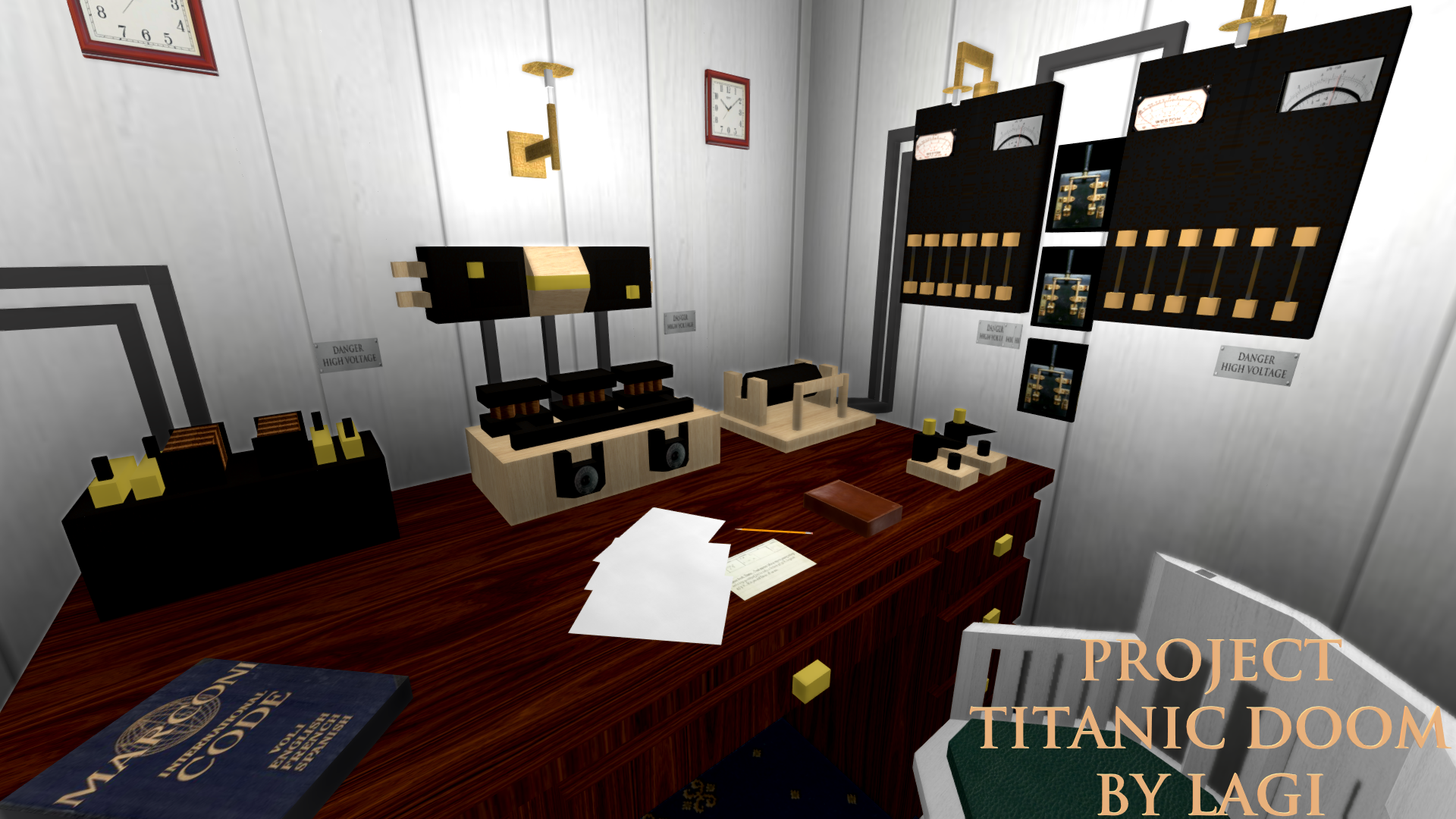 As the reality living people will know, this is a big project, and no way will there be a chance of a full release anytime this year, let alone next year depending how much I get done over time. But a surprise may be coming for those of you who are eagerly awaiting some form of chance to try it out, in late October, I have some time off work, 1 week to be precise, and I will be dedicating a lot of time to the project over that week. In hopes I get enough done, I want to potentially release a small demo of some kind for Christmas, allowing the player to wander around a closed off part of the ship, will it be the exterior or the interior, only time will tell and what I get done.
Also, I'd like to take this time to point out a few things regarding the project. Due to the lack of photographic evidence of interior parts of the ship, and a lot of the pictures you find online are of the sister ship "Olympic" which was also one of White Star Lines larger vessels, a few, if not a lot, of the placement of objects, furniture, carpets, walls etc may be inaccurate. I try my best to find sources which are credible enough to provide me with evidence so I can make it as accurate as possible, from the light fittings, to the layout of chairs and plants etc.
I will still be, and always will be, sticking to my rule of no models, some people question this, but its my goal, my commitment, and my personal achievement.
I am very thankful to those who have taken interest in this project, and are continuously showing their support through comments and likes, whether it be here on ModDB, facebook, Doomworld, or Discord. It is a one man show, and it takes alot of time and effort to get this done, but it will be done, I won't stop until that last light fitting is put on the last room.
Remember, I do work for a living aswell, and even though there are no screenshots or news appearing, I am still working on the project in my spare time, the best place to get real time updates as I build is on Discord, as I post screenshots during and after construction of certain areas.
Please don't forget to support the project and/or view the projects progress at the links below, thanks a lot folks.