ZBrush Custom UI
I've created a custom ZBrush UI. It removes some of the 2d clutter, gives me quicker access to features like symmetry and automasking options, and adds some common brushes and materials I use. If you're interested in giving it a spin for yourself, you can find it on my site here, or on Moddb here.
Company of Heroes: Modern Combat
The folks behind CoH: Modern Combat have begun to implement my model into their mod. It's not the final version (as they require American and Chinese soldiers), but for the time being I think it's cool to see it running around in an RTS, blowing stuff up.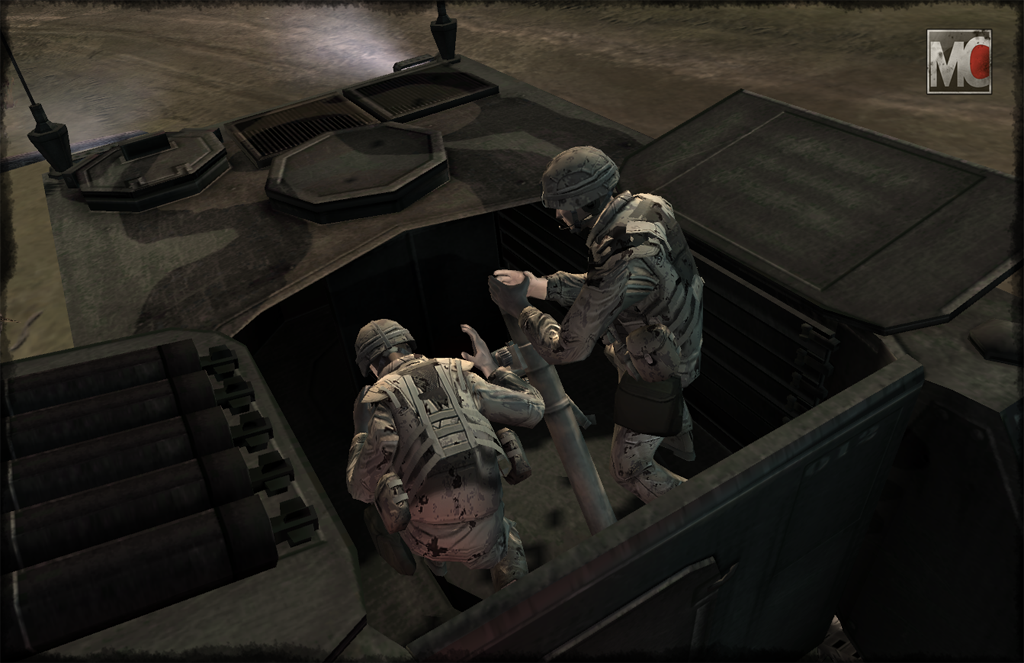 WebSite
To start, I've updated the look of my site/blog. It shares some content that I post here, along with some extra.
ZBrush Mini Tutorial:
I thought of this yesterday reading one of the beta testers talking about using Spotlight in a similar manner to ZAppLink. It's basically a quick way to capture matcaps to a texture, which in this case can be a good guide base for starting a texture.