Four months have lapsed since the last internal alpha test of City of Steam and we have been receiving a lot of inquiries from media and gamers driven by curiosity after they have seen the game concepts, screenshots and videos. The general question out there is when it will be ready for an open beta test. While we really appreciate the interest in the game, and while we do wish to launch the game as early as possible, many bugs still need to be fixed, additional features and content added. Then we need to squeeze it all down into a small-sized download. We've been working hard and we're satisfied with what we have accomplished so far –the major changes won't be as visible as we would like, but quite adequate for players to take a peek at the mechanical world.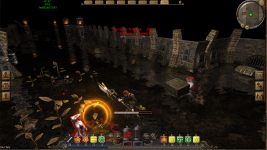 It'll start on February 28th and the plan is for it to last for 2 weeks. Compared with what has been debuted in the internalalpha test and in the videos up at the moment, there have been leaps and bounds in improvements. Even that GUI you see in these pictures has been completely redone. Four races have been sorted out through players'contributions to show up in the sneak peek – Draug, Riven, Aven and Goblin – along with four classes – Arcanist, Gunner, Warder and Channeler. There won't be a lot of content but players should get an idea of what it may look like in the months to come.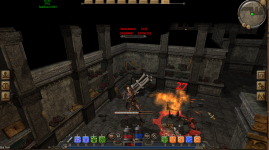 A limited quantity of keys to the Sneak Peek will be handed out in priority to gamers' who have signed up for our newsletter. If you have already done that, rest assured that you may get a key in about a week; if you have not, you can try to sign up for one here.
For more information, you may refer to City of Steam Website and City of Steam Forum or City of Steam - IndieDB