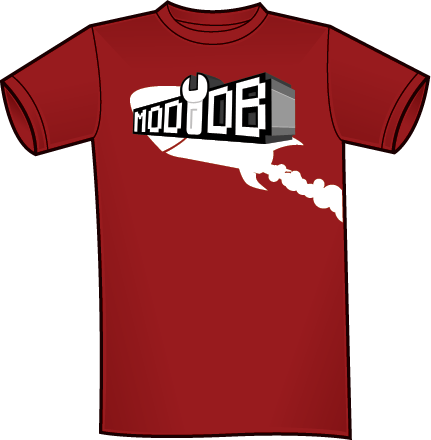 The Contest
This is your chance to design some sweet swag for the brand spanking new Mod DB store. Your challenge is simple, using the t-shirt template design a shirt you think visitors to Mod DB would want to wear. Your shirt design can be anything you want. It doesn't need to include the Mod DB logo, it just needs to be related in some way to games, mods and all that. To help get you started some ideas we had include:
[insert name here]: Source
I made a zombie game
That's it... join in the WIP discussion on the forums and go crazy!
The Prizes
Anyone can win at anytime, to win all you need is your shirt to be added to the Mod DB store. There is no limit on the number of winners and how many times you can win, and if you are one of the lucky "chosen ones" you will receive:
$50 worth of games thanks to GOG.com.
The very first printed version of your t-shirt.
Bragging rights, knowing that other gamers are wearing your design.
The Deadline UPDATE
Entries have CLOSED! Vote for your favorite shirt design right here.
How to Enter
You can submit as many designs as you want, to do so follow the directions below:
Download the Mod DB asset pack which contains the Mod DB logo, fonts and t-shirt template to help get you started.
Join in the competition discussion and share your work in progress shots so we can provide feedback and help you on your way to winning!
When your have finished your t-shirt design, upload it to the competition image gallery.
If you win, we will get in touch, grab a high-res version off you and get it printed!
The Rules
By entering this competition you agree to abide by all rules found on the rules tab. You must read this before submitting your entry. Good luck designers!