The days when hundreds of online matches in XIII per day were taking place are long gone. Since Ubisoft dropped support for the game's online capabilities (2012) and made it impossible to play the game online without at least a little research around unofficial sources, the base of players started declining.
Thanks to the community on the unofficial website called InsideXIII, unofficial infrastructure made it possible to still play between 2012 and 2016. However, since 2017 even InsideXIII website has been down.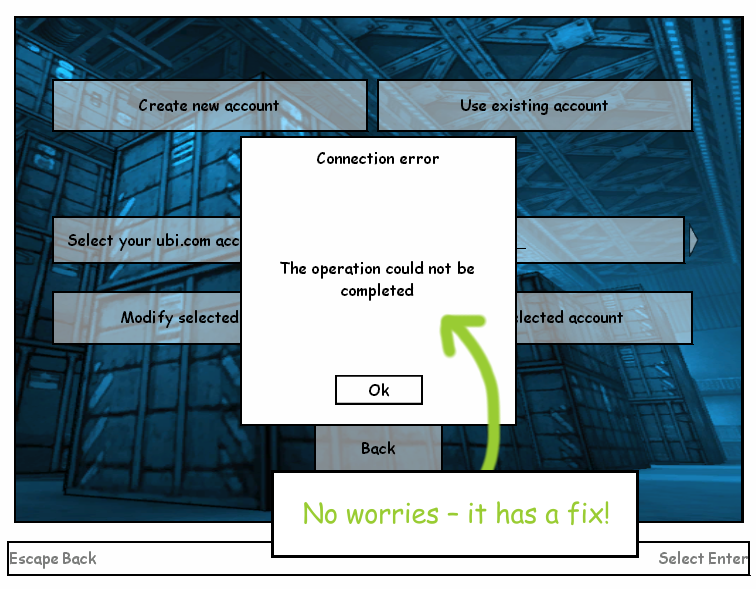 That doesn't mean, however, that it's completely impossible to play XIII online. The only catch is that you need to know the exact IP address of a game session you'd like to join – and there are no longer any actively maintained databses of them anymore. A veteran fan of the game, Opaquit, also an author of the unofficial 1.4 patch from 2005, though, decided to create at least one server that should be running most of the time so that players who stumble upon XIII in 2018 and in the future have something to rely on.
Here's how to connect to that server (or any other game server if you know its particular IP).
1) Make sure you have XIII up and running
These days it could be pretty tricky to even install XIII, especially with the 4-CD edition from 2003. There's always a solution so don't worry. To go through the installation use a guide from this website, the one from PCGamingWiki, or the one from Opaquit's XIII Files.
One important thing to note: Do not install the game inside the Program Files (x86) or Program Files directory. Always use locations like C:\Games\XIII since the game saves settings to its own folder and keeping it in Program Files could cause troubles in modern versions of Windows.
Another thing to note: Always choose Full installation in the game's installer if there's such an option. Never choose Minimal installation.
When XIII is installed you should apply the 1.4 patch and then try playing some single player or bot challenge to make sure everything works tech-wise. If not, there are tons of solutions to the most common tech problems either here at Mod DB or at PCGamingWiki.
2) Download Arthur's IP Join
It's a little tool that allows you to join game sessions by IP addresses. Download it here, save it to any location on your computer and then run it.
3) Join the server and enjoy the fun
Fill out the Login according to the following screenshot (change the Player properties section to fit your personality, obviously):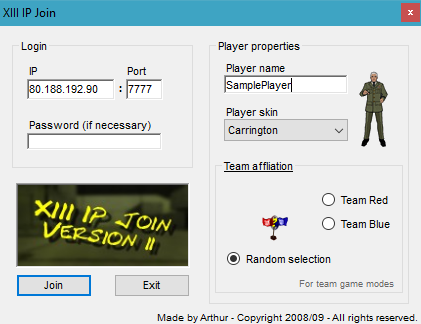 The IP address is the one of Opaquit's server – 80.188.192.90 at port 7777 – that should be running all the time (there's a schedule of map rotations on this page so if the server suddenly restarts and is unreachable for a few minutes – don't panic, it usually happens every hour around :00). If you want to join a different game session, just fill in a different IP address.
Spread awareness about XIII's online multiplayer!
Be sure to share this guide to your friends or to people who used to play XIII in the past as the online community desperately needs some activity. Opaquit has a shoutbox on the bottom of his online game guide where you can discuss when you're connecting to the server or post other servers' IP addresses as well as some tech hints for XIII.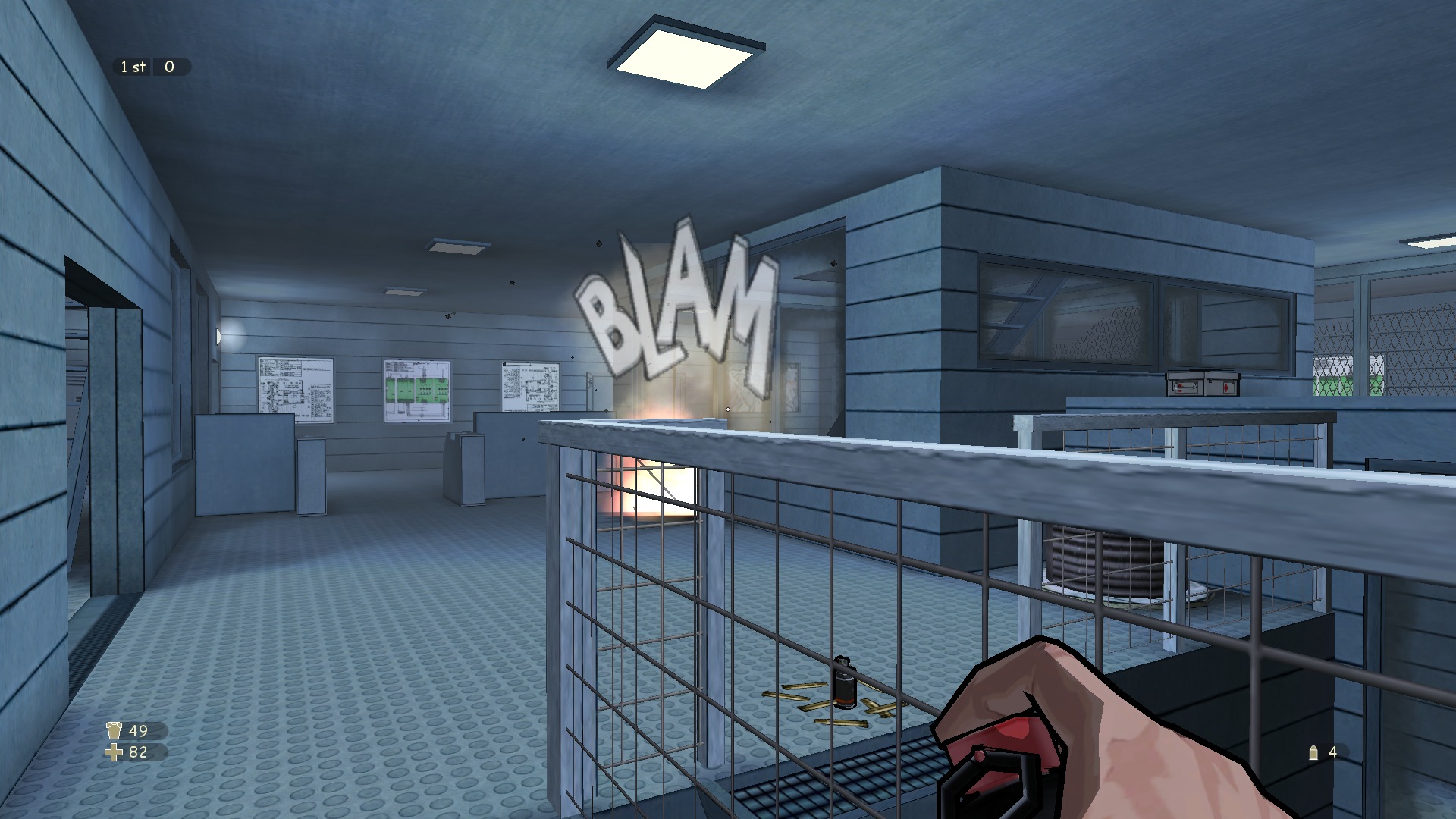 Enjoy XIII and keep it real!