Lunar Blast Interactive

We here at Lunar Blast Interactive all have a grand passion for games, but as independent developers, we share the indie industry's concerns, sorrows, and hardships.
Because of this, we've recently decided to shift our focus from developing games to publishing them. We realise this is literally the opposite of what "indie" means, but we feel that indie gaming has become more than just "we don't have a publisher." We feel that, with indie publishers and indie developers teaming up, we could raise the bar for indie games, as well as help new studios, upstarts, and even individuals with their development, funding, and business. Our primary goal will be to offer favourable deals to indie developers, one man teams, and small upstarts.
We probably won't be starting this within the next year, however.
Game Brewery Merger

In the same vain as the previous subject, Lunar Blast has merged with The Game Brewery, who'll be our development division - we still have a passion for developing games, even though we're changing to a publisher, and because of this we've decided to look for opportunities to continue developing games on the side, or at least be somewhat part of development.
You can check out The Game Brewery's first game, Final Warrior Quest, here.
We'd like to make it clear, however, that we're not trying acquire any more indie studios, and that the merger with the Game Brewery is something that benefits both studios.
Dark Spiral

Unfortunately, since we've changed our focus, we've stopped production on Dark Spiral indefinitely. The game just wasn't going the direction we wanted it to go, so we had to make the hard decision to pull the plug.
If you'd like to continue watching Dark Spiral's development, check out Drgy55 (Rohan Mital, the Lead Writer. He retains the rights to Dark Spiral and has expressed interest in continuing development at a later date).
We will be removing both Dark Spiral and Total Decay from IndieDB in the coming weeks.
The Floating World
The Game Brewery has started development on a new project, called the Floating World.
The Floating World is an adventure game about being confused. Clement Barbour, the player character, has washed ashore of Edo-period Japan. Although fluent in English, all those around him can only communicate in Japanese. Clement must learn to communicate with the locals in order to return home. Featuring beautiful hand drawn art inspired by Edo-period ukiyo-e art styles, and containing historical figures and real world locations, The Floating World aims to transport the player to a time and place unique to a video game world.
Utilizing a three Act story, The Floating World will be released in three instalments to allow for extra polish between while releasing the game, without having to resort to early access.
More news can be expected within the next two months, and we'll be creating the ModDB page within the week.
Here are two pre-Alpha screenshots of the game, as a demonstration of the art style: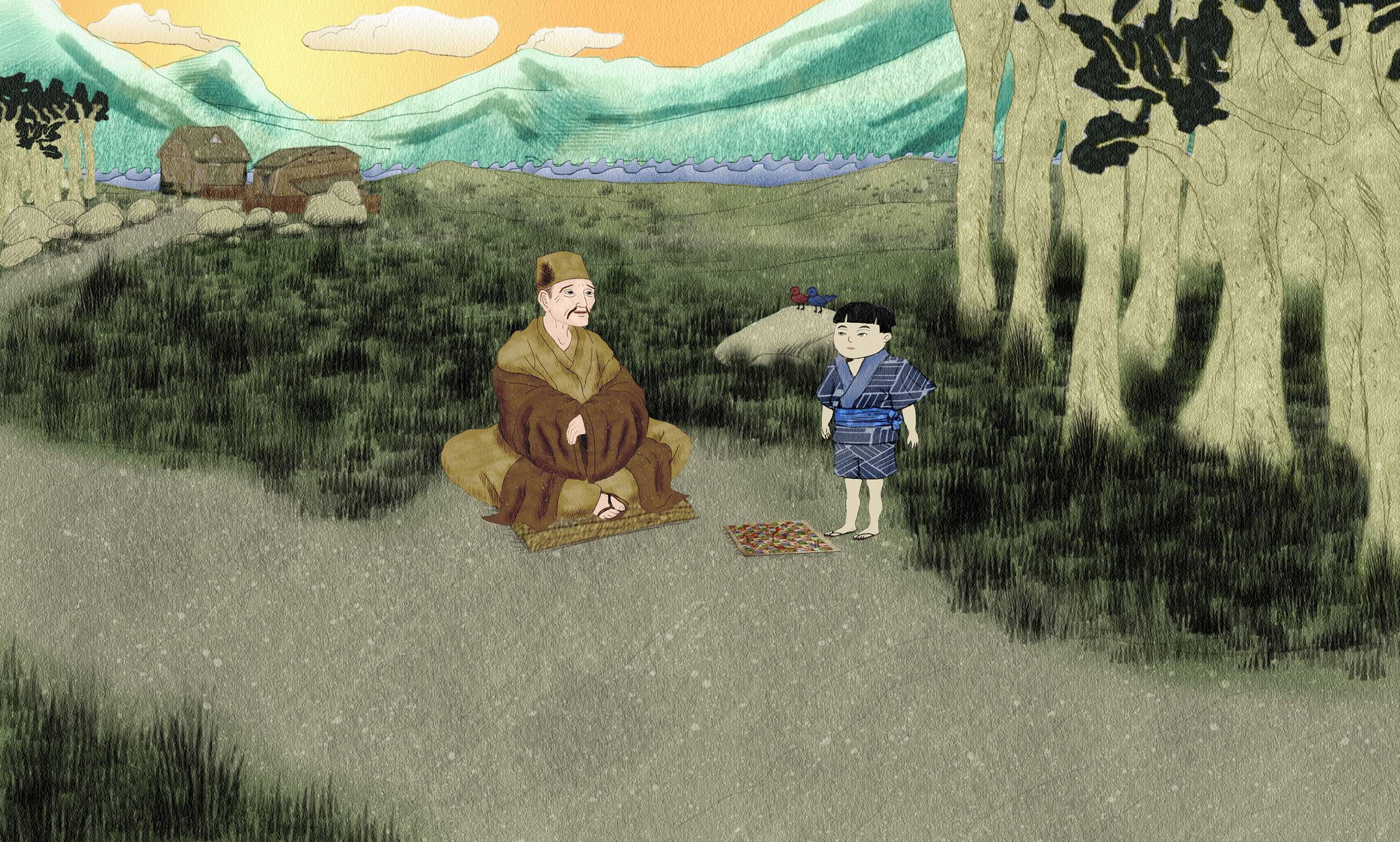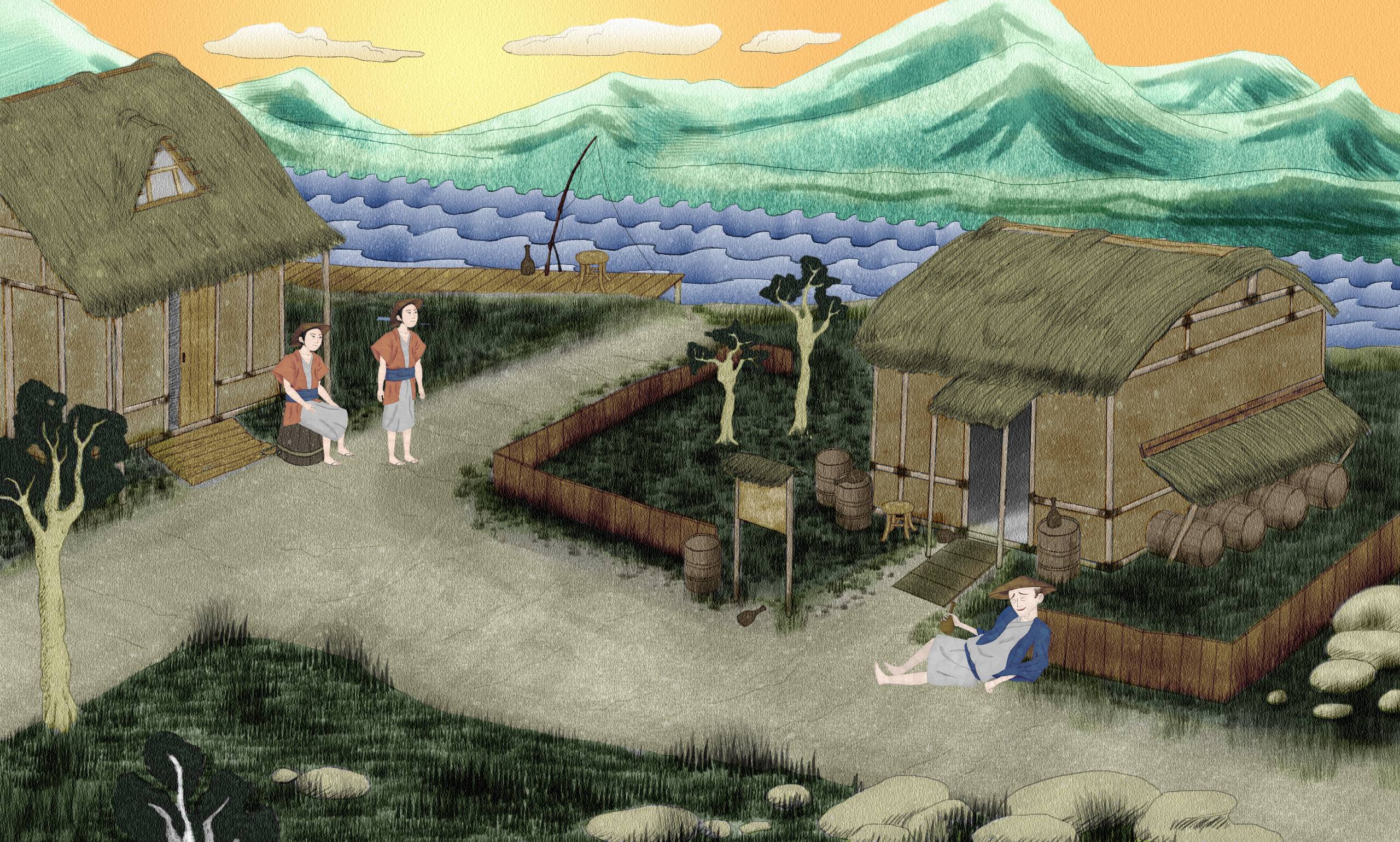 The game's animations are done at 12 FPS, to simulate older animation techniques and fit the art style better. Here is an example of our animation:
That's about all news we have for now! We'll keep you posted on what's what soon!