Yes Virginia, RVSGaming has done left the building! It is the dreaded news that nobody wants to hear, but here it is. The beloved site who has served as a beacon for the Ravenshield community has finally gone. With Gotti not able to re-host, the master domain was left to expire. Click here (SAS Forum) for more details.
But ladies, all is not completely lost. A few dedicated souls are trying to find ways of restoring the site. the database is still intact under the possession of Autoload. And we are staying in contact with him. Hopefully favor will smile on us as we try to sort things out. Thanks to the earnest efforts of Autoload, SAS_Wiz, and TimBitz, RVSGaming might still resurrect!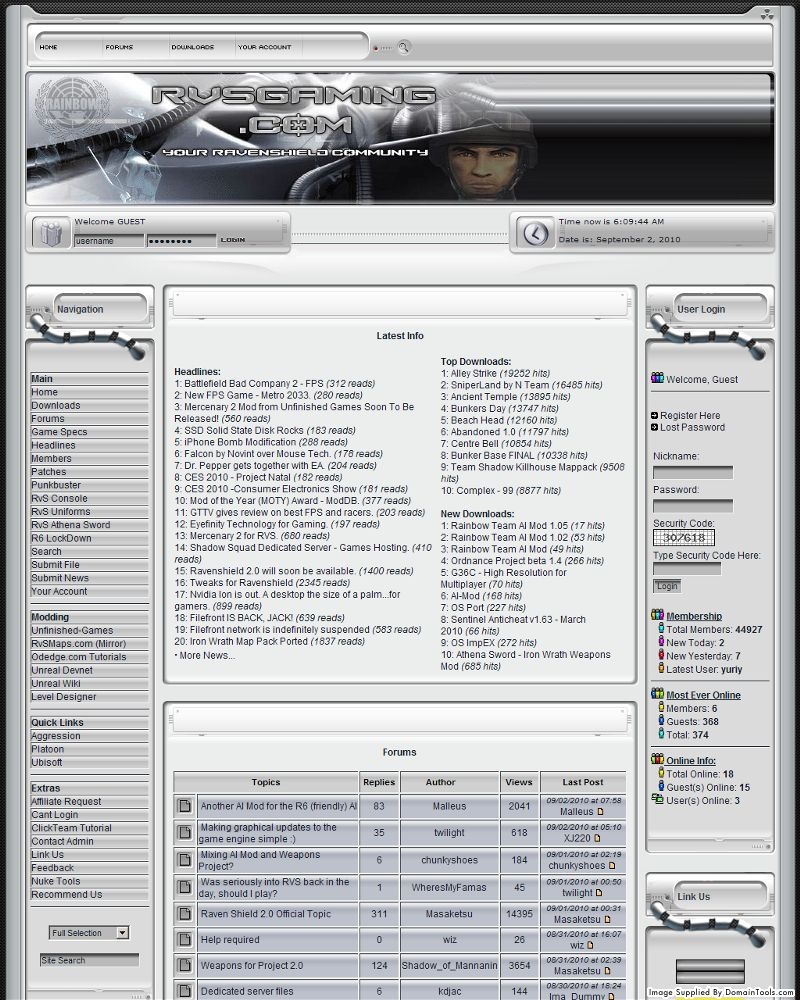 It would be a shame to lose all those invaluable maps, links, tutorials, mods (Project Six, Merc 2, R6Zombies, Akpin Skins, MahloeehDnM Maps, etc...) and their accompanying articles.