Version 0.8.3 patch


WARNING! This is a patch. Version 0.8.2 is required.
WARNING! Chapters modified. All chapters reset.
Requirements
__________________________________________________
Version 0.8 FULL


Version 0.8.1 patch


What's new?
__________________________________________________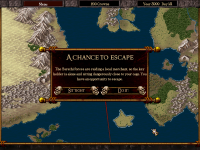 This patch finally unlocks a small portion of the main campaign while also giving access to the item stash for all custom-built heroes. Experience different setups by using either a mortal or an immortal hero. Replay The Protectors Campaign making different choices every time and witness the variety this mode brings.
Making decisions might be hard sometimes, so we came with the idea of simply allowing the player to choose to do nothing. The newly implemented "Wait" button does just that - although the consequences of using it might be greater than foreseen.
Special attention was given to the AI, which is now smarter and deadlier: it no longer has delays and never gets stuck in tight passages. It also uses Ancient Wisps and Summoners for defense only, and casts Darkstorm and other weather affecting spells to its advantage.
The long awaited support for high resolutions (up to 1900x1080) is now available, along with more graphical corrections and additions, including new and reworked items and item sets and new terrain tiles. We also took some time redesigning the control panels.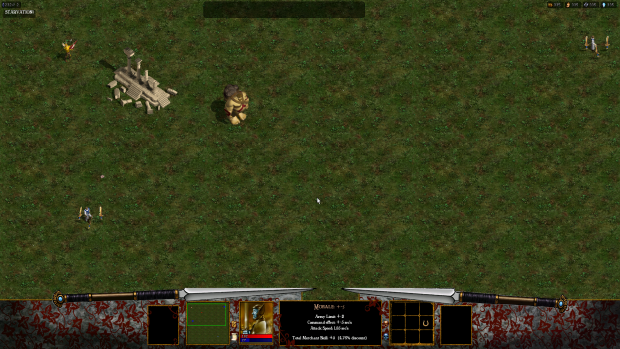 Another visual improvement is the time resource display. All researches', units', buildings' and upgrades' time necessities can now be seen in the selection panel along with the gold, metal, stone and/or crystal requirements.
In terms of editing the game, all asset limits (features, buildings,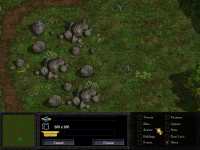 items, tiles, units, etc.) have been increased, allowing more detailed scenarios to be created as well as fixing some random-map-generating bugs. The NIS system has been greatly improved with additions of several command lines and fixes. Furthermore, campaign MAP files are now flexible to variables, allowing diversity with easy coding in chapter making.
As for game-playability: leveling up one spell now only costs 1 AP instead of 2 and requirements were redefined, balancing wizard heroes with warrior types fairly; titans now have a race tag and are now affected by racial skills (Serpentslayer, Elfeater, etc.); dwarves' and dark dwarves' max building hp limit was reduced to double the original (was triple); other minor changes intended to balance the races in terms of power.
More details can be found in the changelog provided, as always.
Cheers!
The Protectors Team