How the demo was made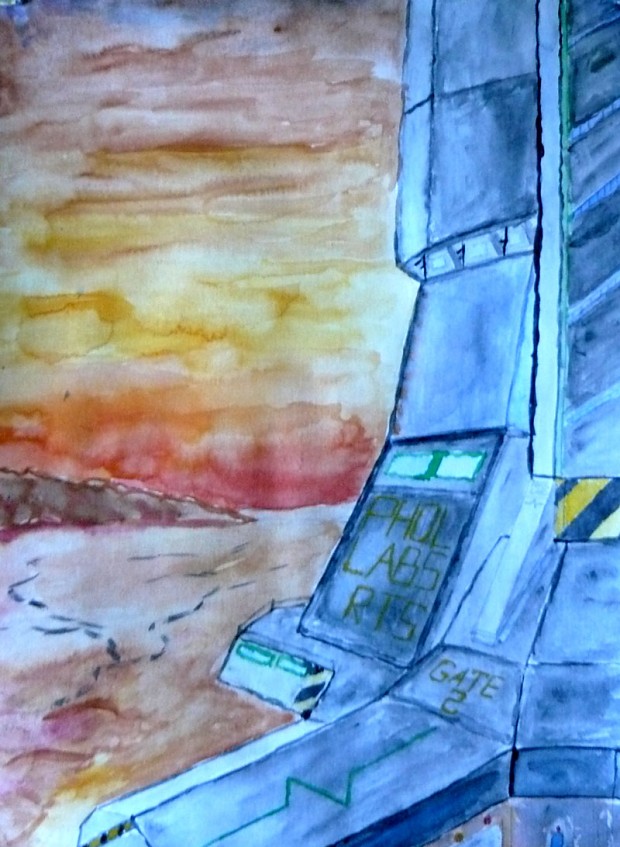 9 Jan 2011 we decided to stop a development process of a full The Long Way game, and start making a demo to attract some people to the project.
The story of demo began with such a message from art-director:
Bad wrote: [09.01.2011 21:44:54] Bad Sid: слушай надо обсудить первую комнату или что то вроде
[09.01.2011 21:45:38] Bad Sid: вообщем я просто загнусь один я не повалю объем весь. надо делать сочные шоты и выкидывать в сеть набирать народ в команду
[09.01.2011 21:45:54] Bad Sid: тебе надо бы тоже прогеров каких поискать
(On English: Let's decide what be in a first room or something looking like a "room". I can't make everything for the game, and we need to make some cool screenshots to net to attract people to team"
Than we decided to make 4 rooms except one and use zombies in so-called "demo".
I made a rough concept of the map:

About the room, where 2 computers are located, and there are 4 windows looking outside to Venus:
Sgw32 wrote: одна из комнат - пункт управления - в комнате будет большое окно с видом на поверхность планеты. Типо много магмы и вулканов.... Ок?
(On English - one of the rooms - the control room. There will be a big window looking on a surface of the planet. Maybe some magma and volcano?...Ok?)
In the beginning of the demo creation, we decided to resque a protagonist from the dangerous station, but later decided to make a "dead end".
For computers, we decided to use Amiga 1000 computer(modelled by myself):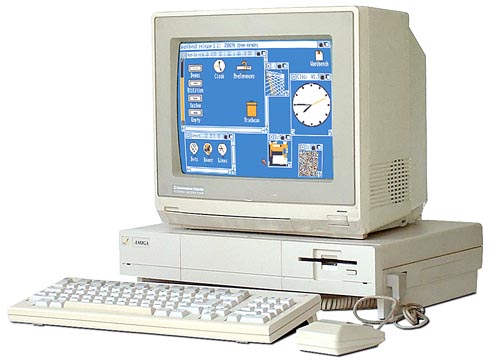 Some other real sources for objects:
Tape recorder - was in the control room:


PDP-11. The image below was used even for a texture!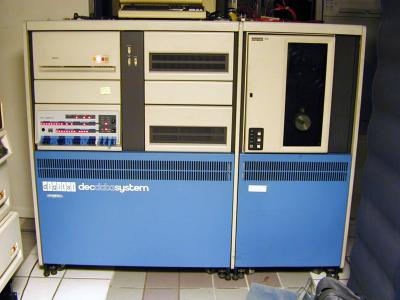 Also a modification of PDP-11, I made it 2 years ago for my mod :]
All workspaces, monitors, old hardware were also modelled by myself.
One of concepts for the computer(used for modelling):


Comment: PHL-X, where X is a some value, is a plug-and-play, replaceable PHOL_LABS computer control unit. You can see 13 PHL units. Most of them are using for a powerful computing(every module has a powerful processor, and 1tb of HD memory). PHL-5 is differs from other units. It's a 170 kb drive for 5¼" disks, using for booting computer (something like a Kickstart for Amiga). It has only 32 mb of memory in it(except floppy data), but has many hardware for connection with other PHL units. The computer in the top is used for saving and transmission data to other stations of PHOL_LABS.
One model also used in demo(made by myself :) ):


This computer was used for processing and controlling video transmission.
The interesting idea was using glow not only for lights - for the computers too!
Using it, I made a realistic looking LCD monitors and oscilloscope screen.
Than I made a walls for the upcoming demo(the earliest screenshots!):

In last days of May I made a cut scene for demo(you can see it in the beginning).
For them, who are interested in music that sounds in cutscene, it's named "Time goes forward" or "Magic", and it's a remix of the original song, which (maybe) will be a theme song for The Long Way.
Than I was debugging my AI to have a proper pathfinding and put zombies to demo.
An absolutely crazy zombie with silly animations was made by myself(and was so silly because I'm a coder and not an animation engeener. we need someone who will work with anims).
I took a model for zombie from some collection of man bipeds(I call this zombie a "granddad":) )
Soon(in the end of July) the demo was 100% ready for upload, but I was on my summer holidays and wasn't able to upload it because of low internet connection.
For them, who says that "demo crashes when I kill a zombie" - please install a fix!(sgw32.ucoz.ru/fix01.rar) Fix changes a "Q" computer exit button to "shutdown" computer console command. Now we are working on a GUI for computers! The console mustn't be the main control unit for computers, so I made a GUI for it using mouse button(emulating an OS!).
Now we continue developing of The Long Way.
I think, I finally persuaded you, how difficult is to make games :)
---
Best wishes,
Fyodor