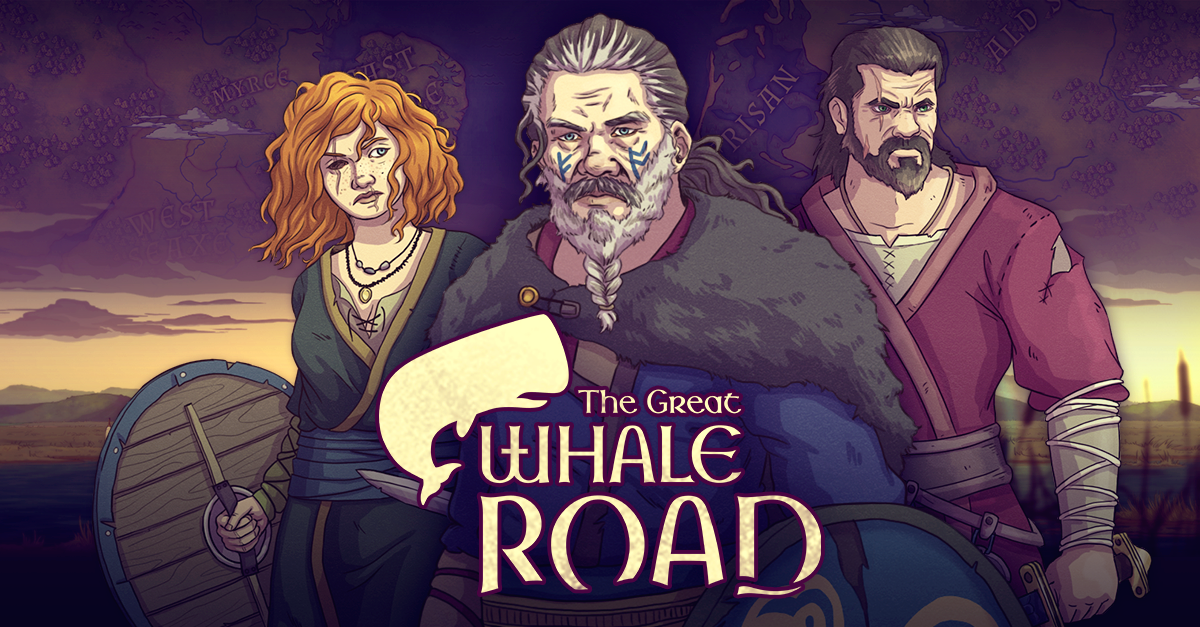 ---
Videos
Release Trailer YouTube
---
Images
Download all screenshots & photos as .zip
---
Logo & Icon
Download logo/icon assets as .zip
---
Awards & Recognition
"Unite '16 Los Angeles Showcase" Made with Unity
"Global Top Round 2016 Inductee" GTR
---
Selected Articles
"The Great Whale Road has an absolutely amazing amount of potential, and from everything shown it looks as though it's going to benefit in a big way from community engagement regarding balancing, especially as the discussed features are bolted on to the game."
- Dann Sullivan, B3
"This game reminds me of The Oregon Trail, in a good way."
- Alexandria Tabersk, Tech Raptor
"The lore and the history aspects of the game are phenomenal."
- Rich Craft, The Nerd Mentality
---
Monetization Permission
Sunburned Games allows for the contents of The Great Whale Road to be published through video broadcasting services for any commercial or non-commercial purposes. Monetization of videos created containing assets from The Great Whale Road is legally & explicitly allowed by Sunburned Games. This permission can be found in writing at https://www.moddb.com/games/the-great-whale-road/presskit.
---
Additional Links
Steam Store Page
The Great Whale Road on Steam store.steampowered.com/app/464830.
---
About Sunburned Games
Boilerplate
Sunburned Games is a new independent studio developing 'The Great Whale Road'. We are based in Valencia, a city rich in history and also rich in sunshine. Our vision is to create hand-crafted gaming experiences with historical authenticity and strong narratives.
More information
More information on Sunburned Games, our logo & relevant media are available here.
---
---
presskit() by Rami Ismail (Vlambeer) - also thanks to these fine folks